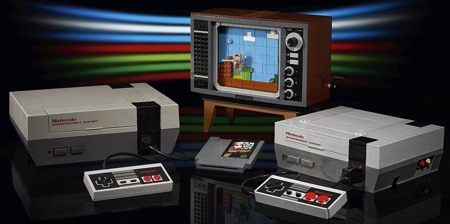 Nintendo Entertainment System made out of LEGO building bricks comes with classic retro 1980's TV and Super Mario Bros. video game cartridge.
Turn the handle of the TV and make 8-bit Mario move across the screen.

LEGO NES 2,646-piece model building kit available on August 1, 2020.

Trigger nostalgic memories with LEGO NES System, iconic NES controller, and hand-operated Super Mario game on scrolling screen TV.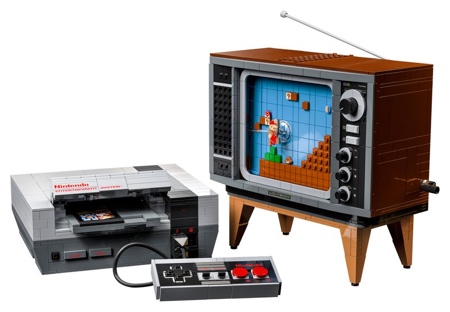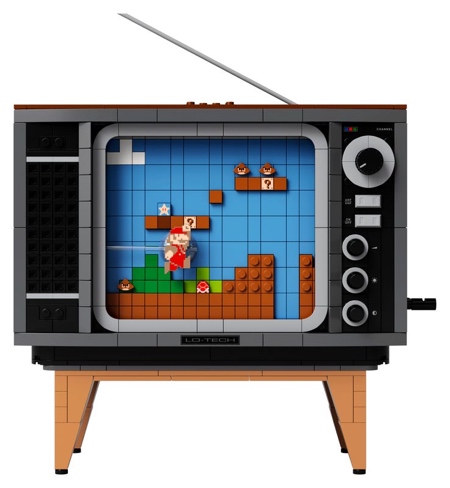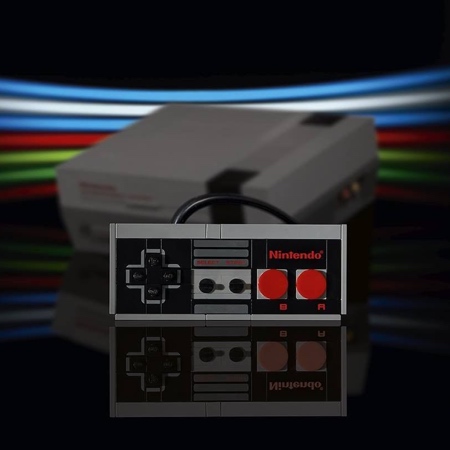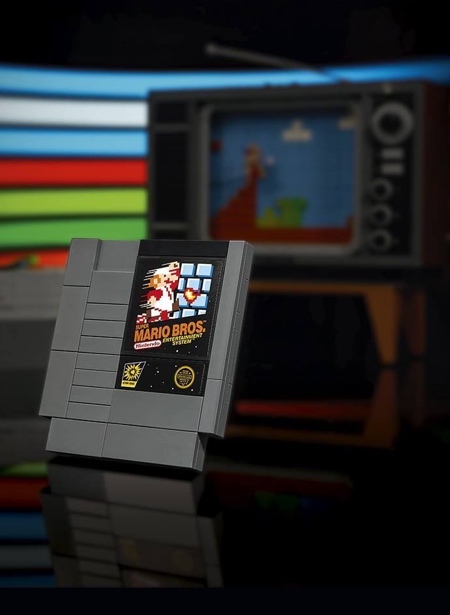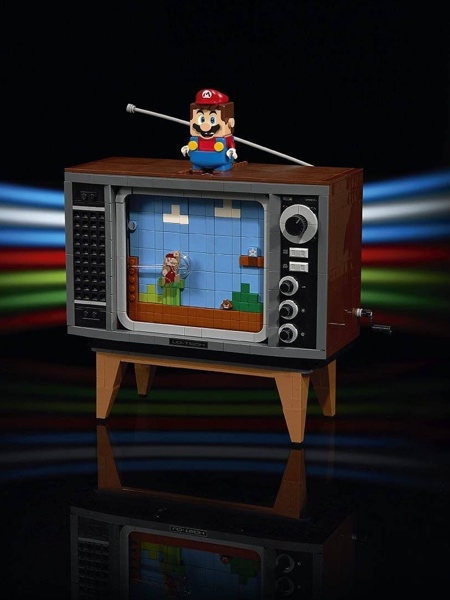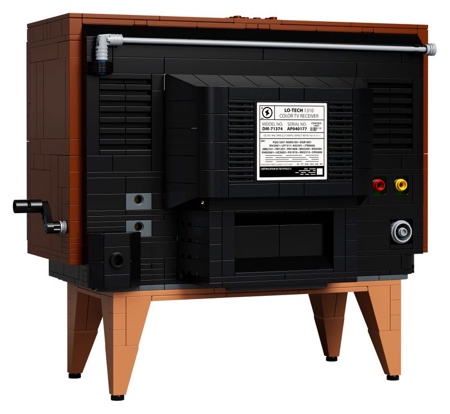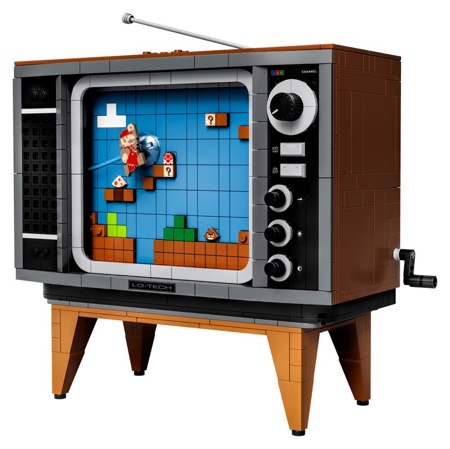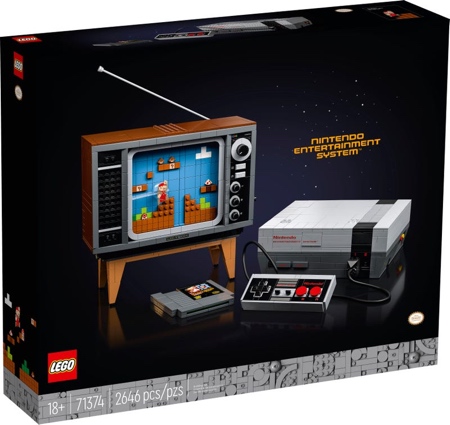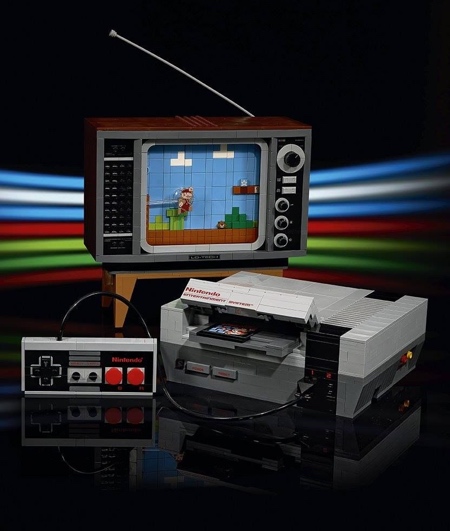 Also check out: Super Mario Aquarium