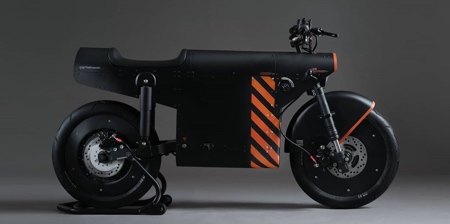 Cool electric motorcycle with retro design inspired by WWII fighter airplanes
features black matte paint and orange stripes.
Katalis EV.1000 – The Arsenale special edition lightweight electric bike is ready for the future. Let's rethink the future of mobility.

Made out of 6061 aluminum. 1000 watt electric motor. Top speed: 50 mph.

Future depends on what we do today. Katalis bikes help riders fully enjoy electric mobility while protecting the environment through technology.

The best way to predict the future is to create it.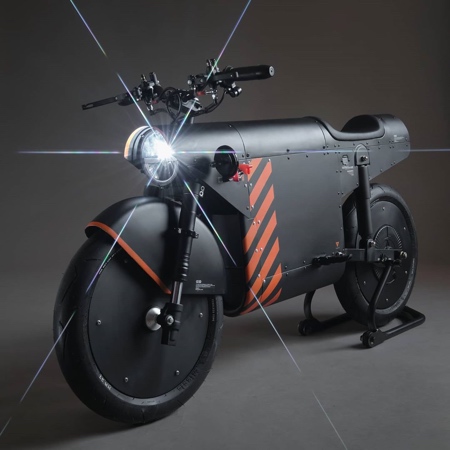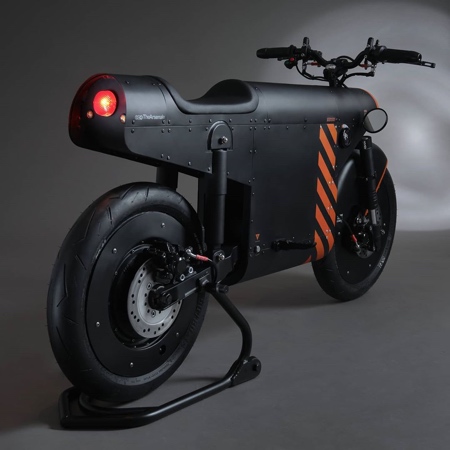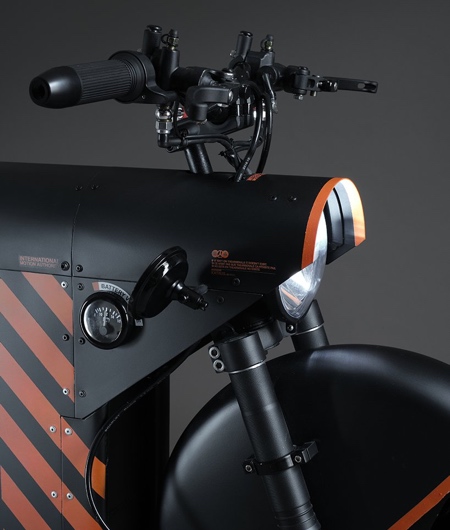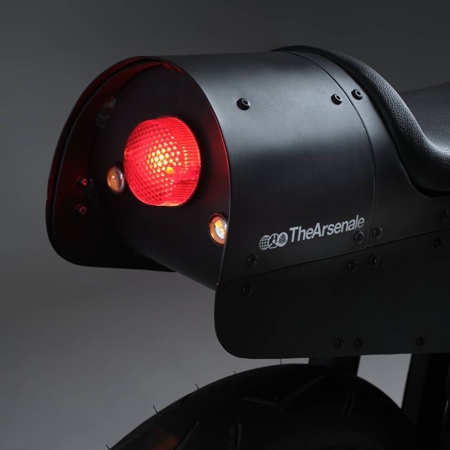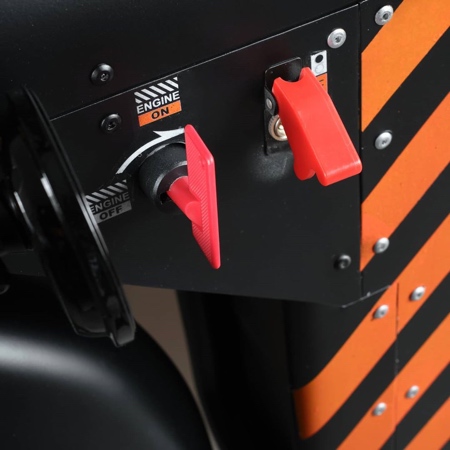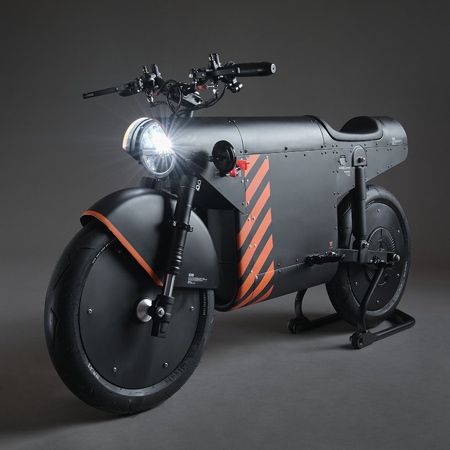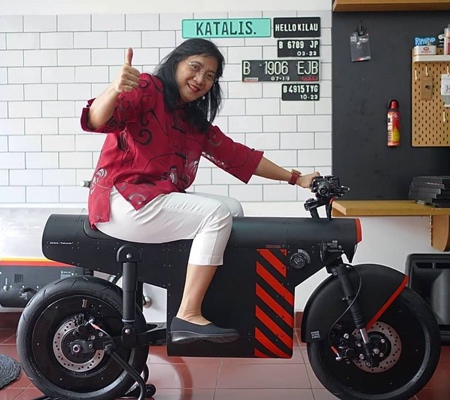 Also check out: 3D Printed Electric Motorcycle