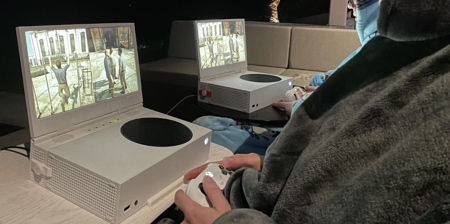 Removable folding screen with built in speakers designed for Xbox Series S.
xScreen will transform your home console into a portable gaming machine.

Detachable 1080p 11.6″ computer monitor connects directly into HDMI and USB ports on the Xbox Series S. Plug the Xbox into the power outlet and game all day.

See the world and go to school with your Xbox. Turn it into a gaming laptop.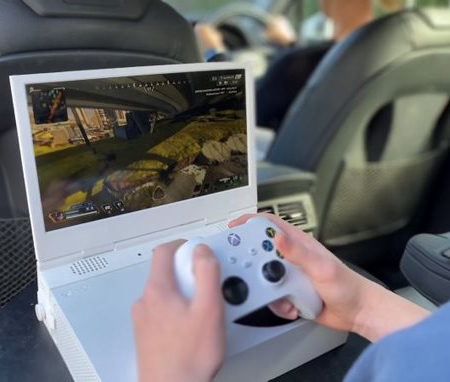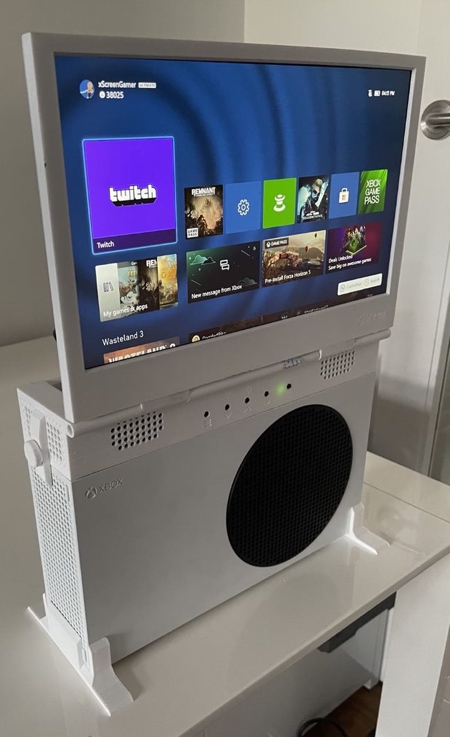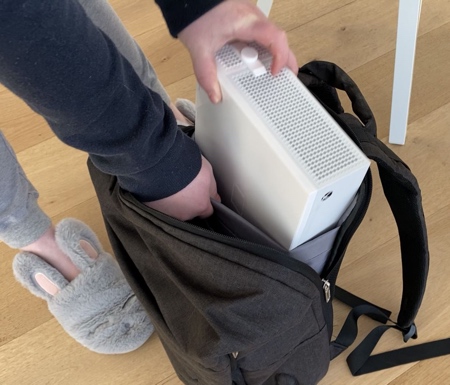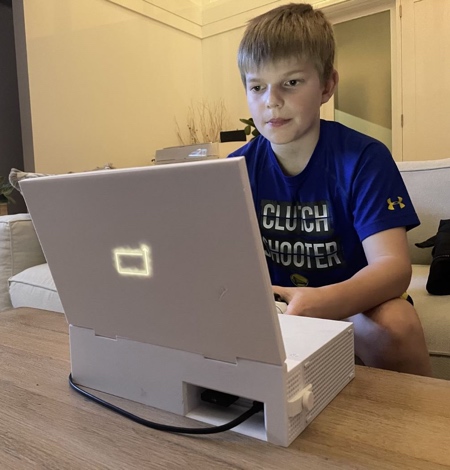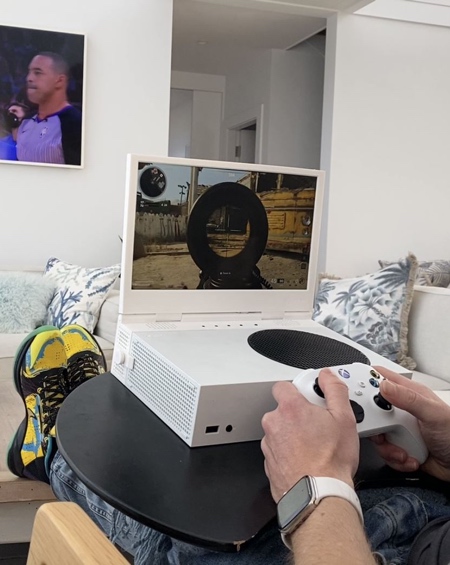 Also check out: XBOX Controller Table