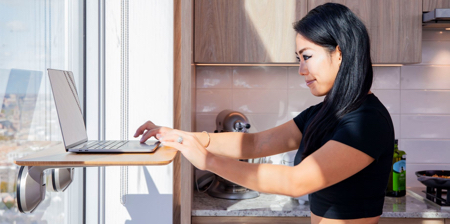 Innovative standing desk designed to be attached to any glass window can hold up to 40 pounds and leaves no marks.
DeskView made out of aluminum brackets and suction discs allows you to easily turn your kitchen window into a computer workstation.

The world's first window mounted standing desk installs in seconds and can stay mounted for months or even years.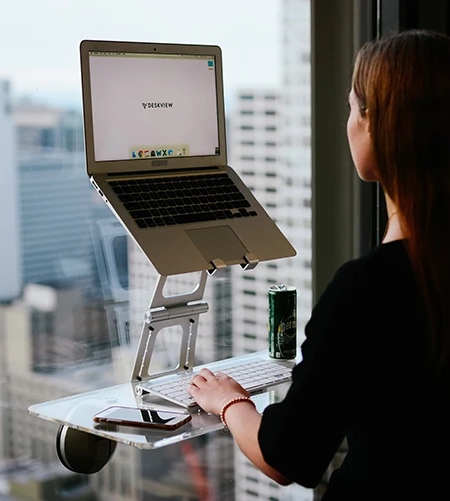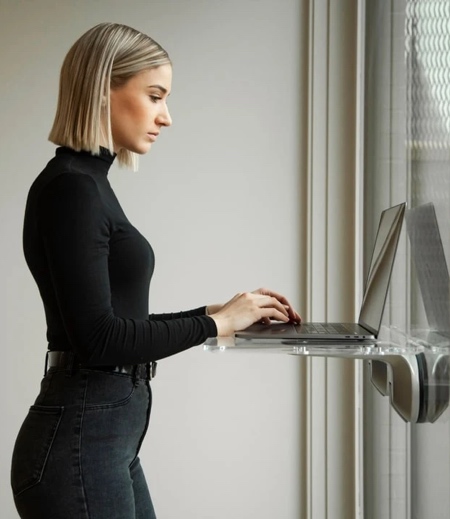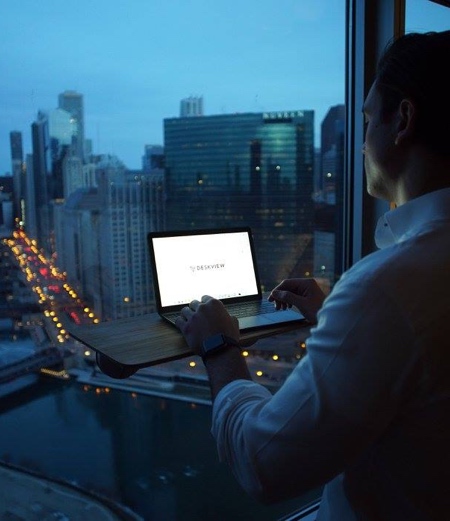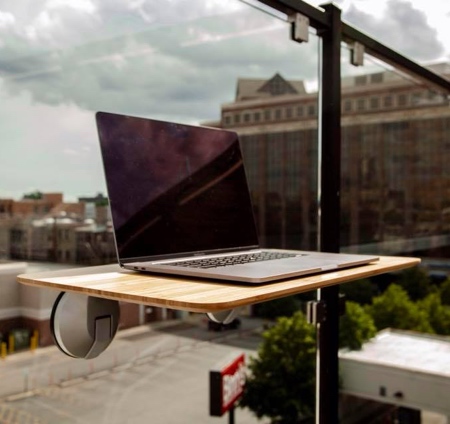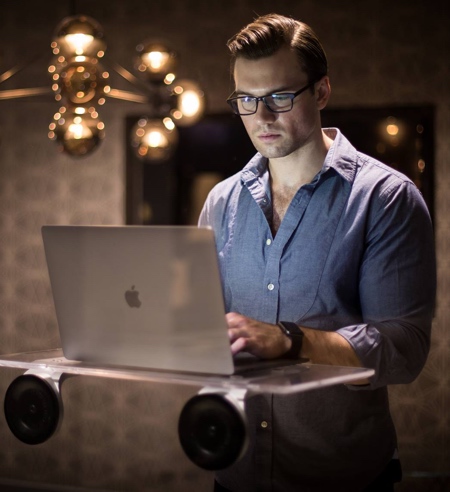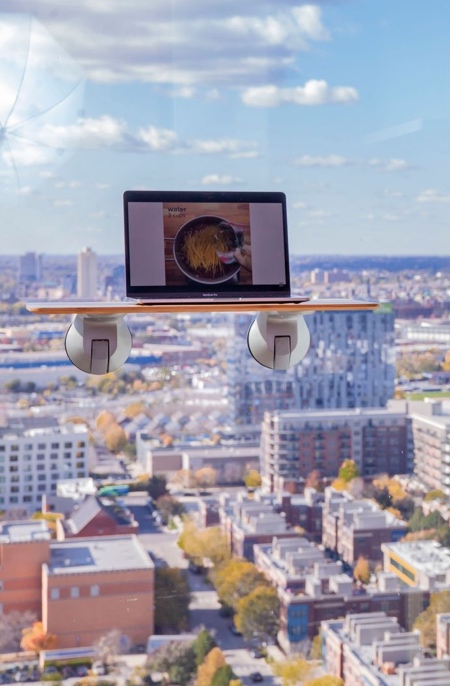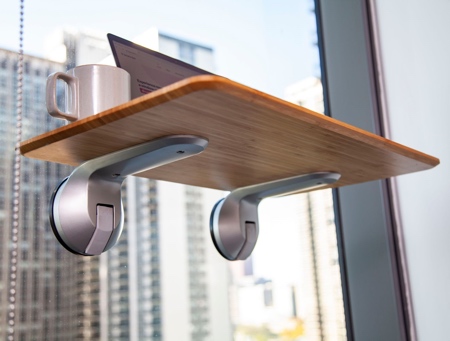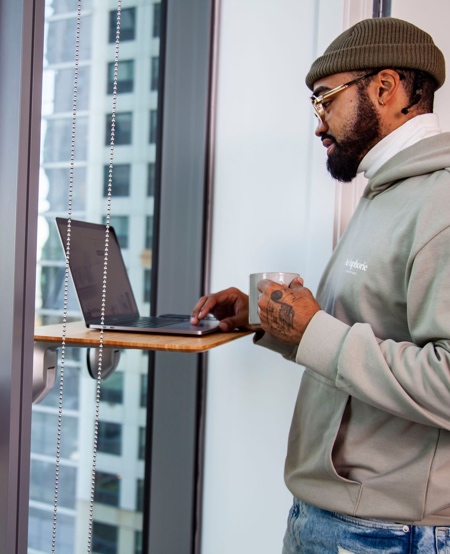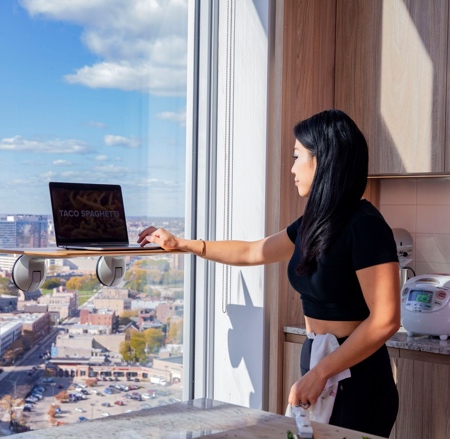 Also check out: Solar Powered Window Socket