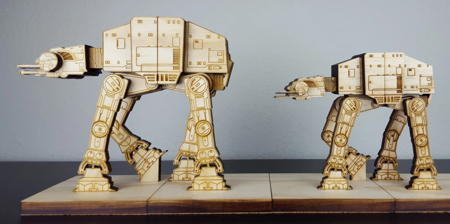 Wooden bookends shaped and engraved with details to look like four-legged AT-AT walker designed to showcase your favorite Star Wars novels.
AT-AT Walker bookends made out of high quality wood by Moku for book readers and Star Wars fans. Assembled and glued by hand.

Star Wars bookends come with included miniature Darth Vader and a leash.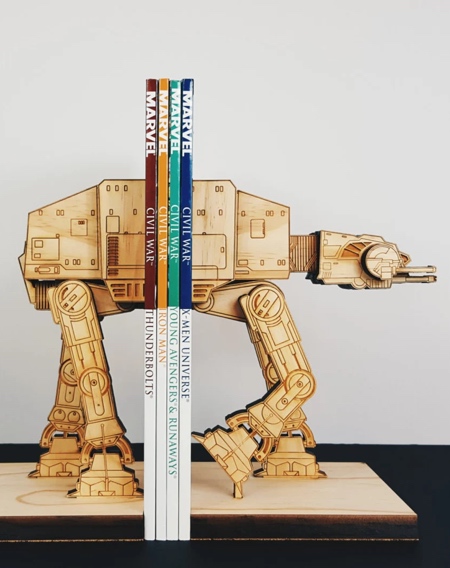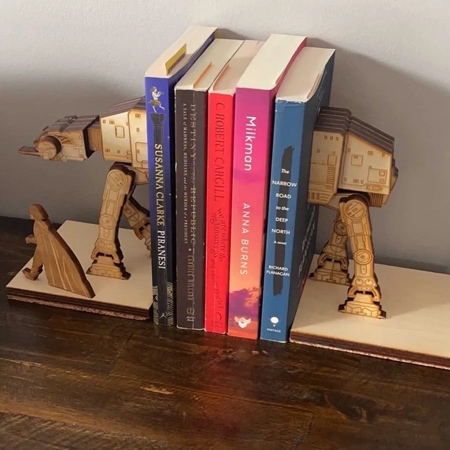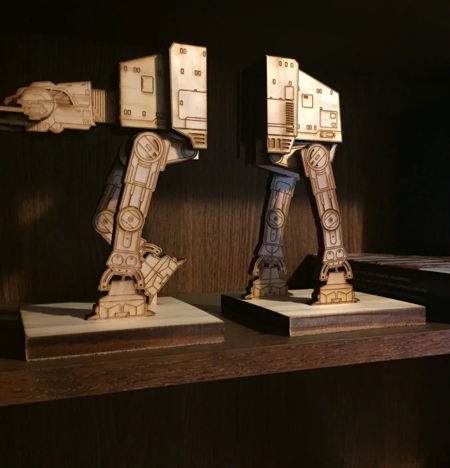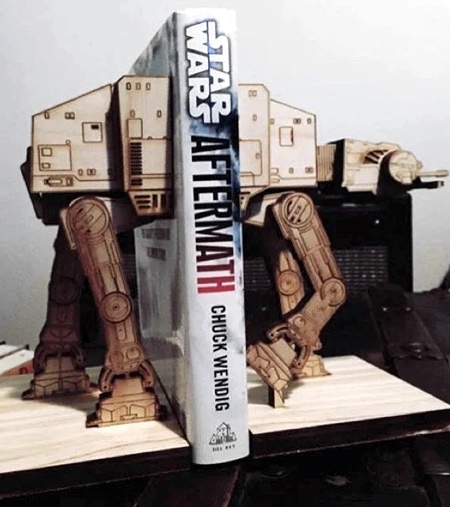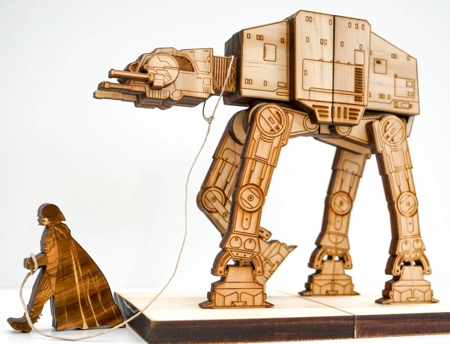 Also check out: AT-AT Walker Cat House