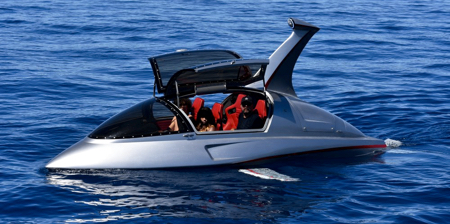 Innovative submersible watercraft designed to move and look like a shark is powered by Kodiak Marine Jet Drive V8 engine.
Jet Shark features comfortable air-conditioned cockpit big enough for four people, large windows for panoramic views, and two gull-wing doors that can stay open when cruising on the surface.

Jet Shark Q Prototype is in development. Will be released later this year.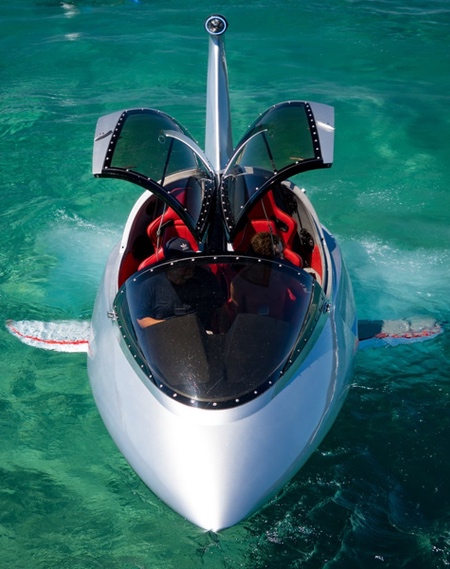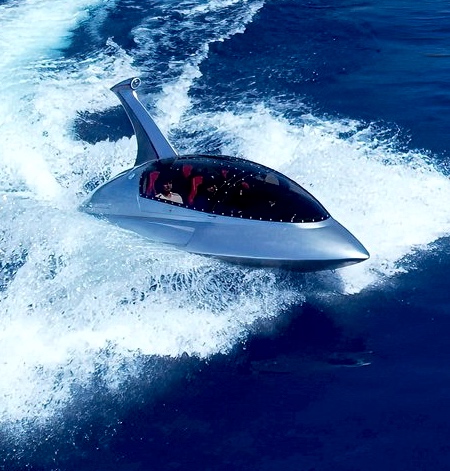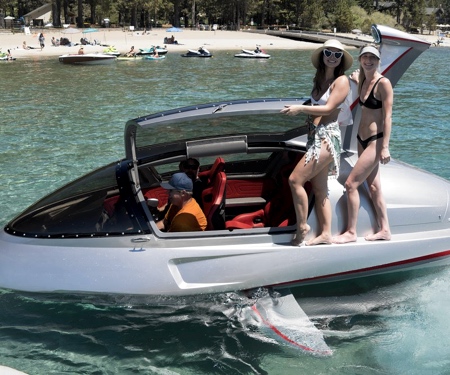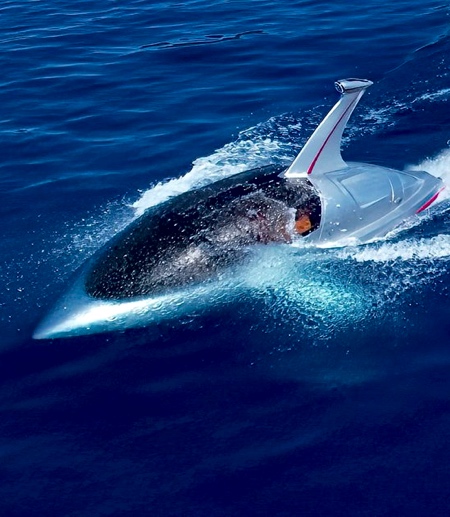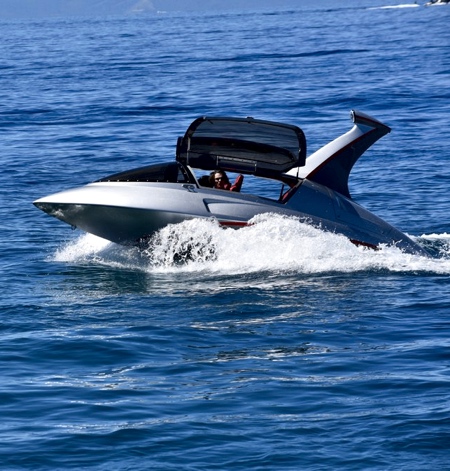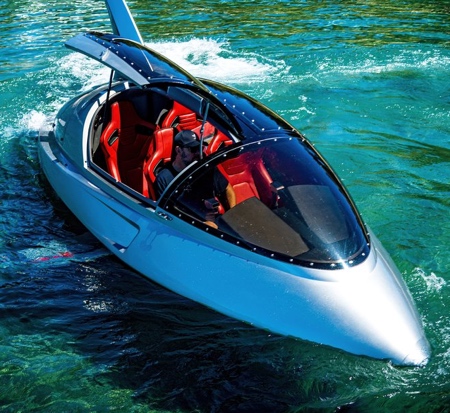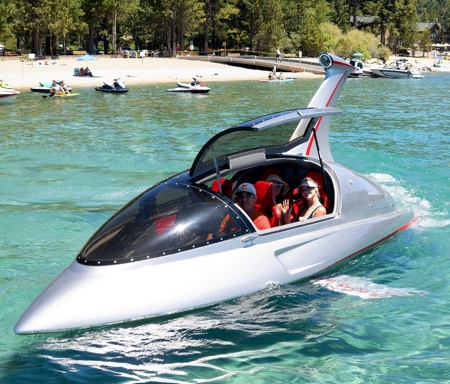 Also check out: Pedal Powered Submarine