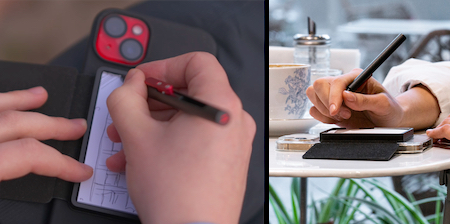 Miniature notebook with integrated pen holder designed to be attached to the back of your iPhone using MagSafe technology.
Side Note features black leather cover and an anodized aluminum body, providing both elegance and durability.

Replaceable paper allows you to keep using the same stylish cover while renewing the pages inside.

Unleash your creativity with pocket-sized iPhone notebook that will help write down ideas, to-do lists, and more.

Need a notebook that sticks by your side through thick and thin?

MagSafe Notebook, the most loyal partner for your iPhone – they are practically inseparable!

Your secret weapon for professional doodling during long work meetings.

Side Note: where paper meets magnetism, and magic happens! Feel like a wizard as you attach your notebook effortlessly to your iPhone.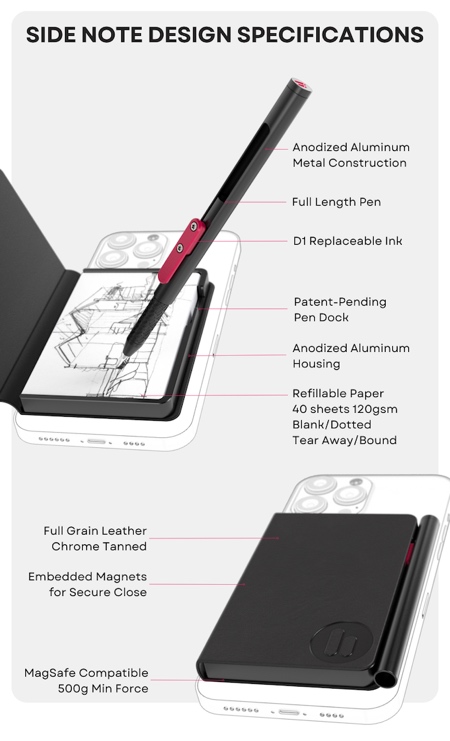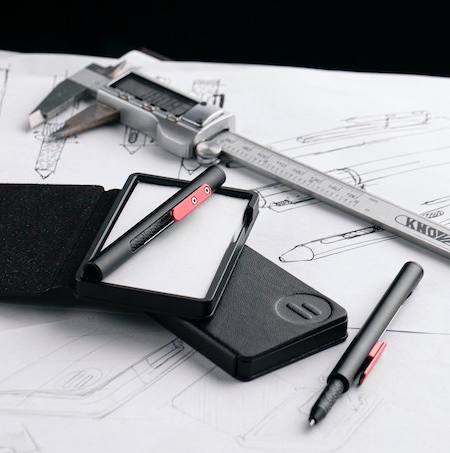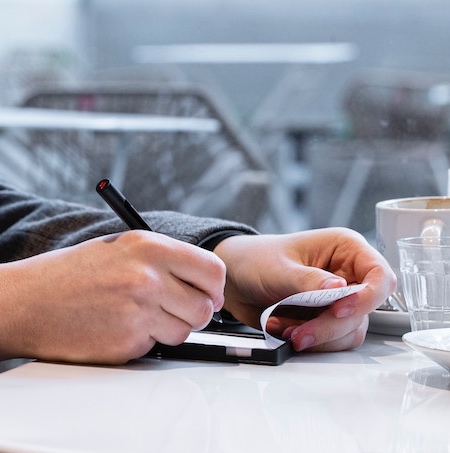 Also check out: 15 Cool and Unusual Notebooks