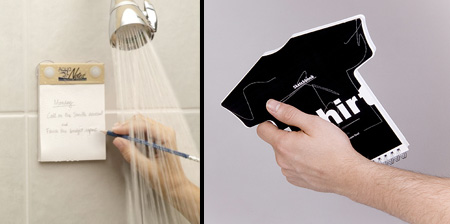 This post showcases creative notepads, sketchbooks, and notebooks.
Piano Notebook
Innovative notebook comes with integrated musical keyboard.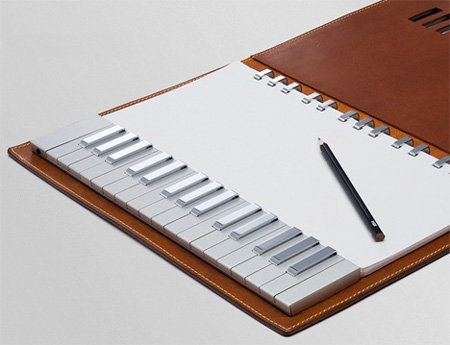 Triangle Notebook
Unusual triangle shaped notebook designed by Tan Mavitan.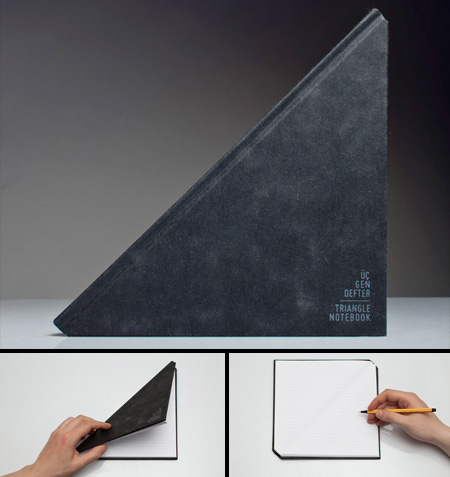 Sliced Bread Notebook
Set of twelve "sliced bread notebooks" designed by Burak Kaynak.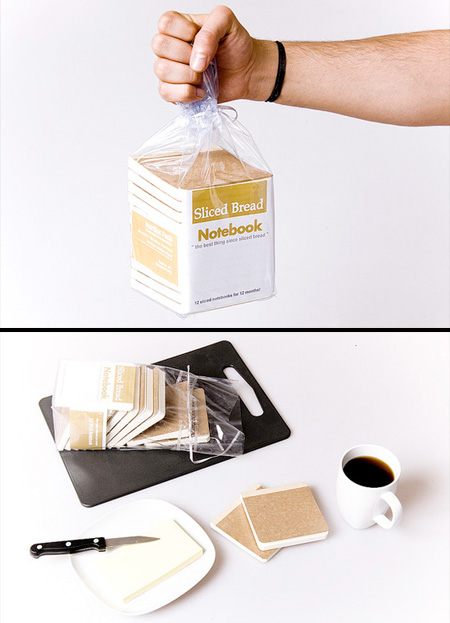 Play More Notebook
Ball patterns are printed on the back of each page. Just crumble up the paper and play your favorite game.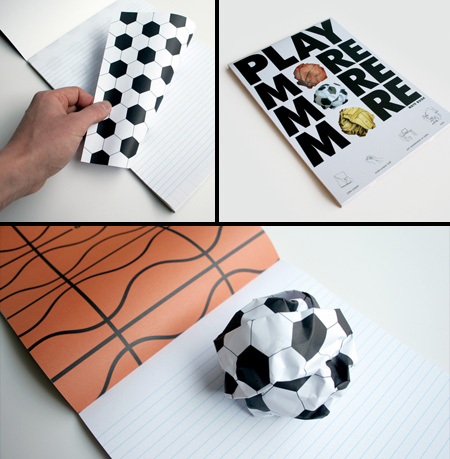 Gun Notepad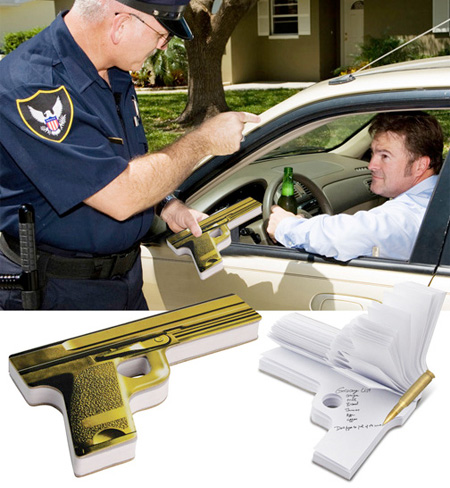 iNotePad
This magical notepad was inspired by the release of Apple iPad.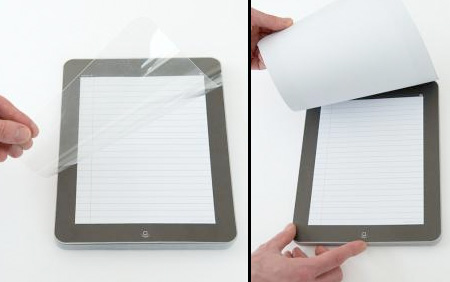 Walls Notebook
Draw, write, and doodle on the photos of New York City walls. [more]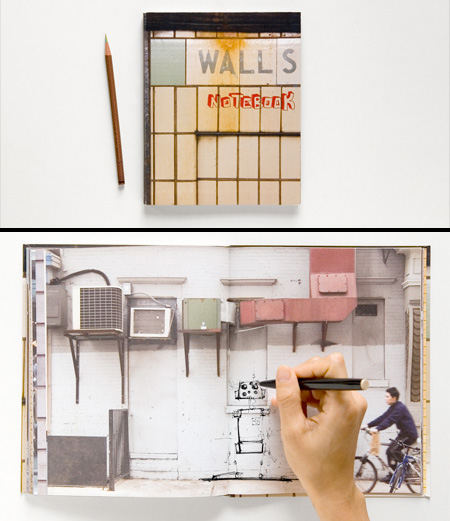 Ceramic Notepad
Reusable notepad for people who care about the environment.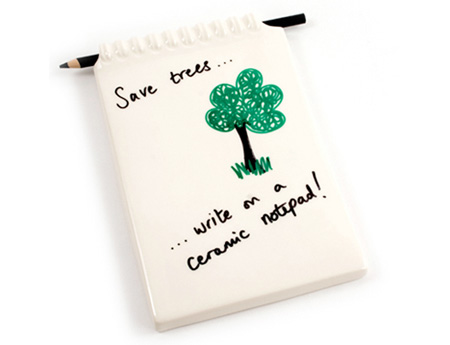 Napkin Notebook
Paper napkins ready to be filled with notes, sketches, and ideas. [more]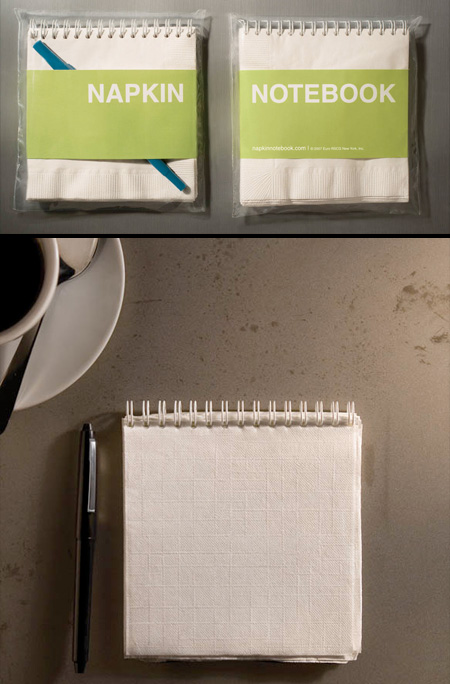 Armed Notebooks
Black notebook series with grenade, knife, and revolver 3D covers. [buy]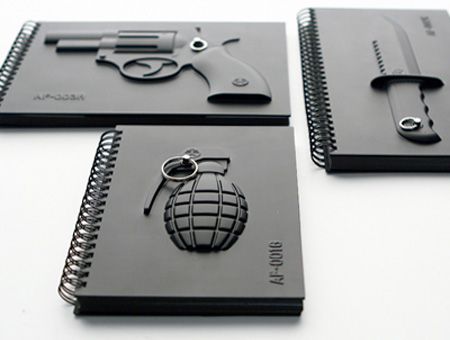 Web Design Notebook
Creative sketchbook allows you to draw websites and web apps. [more]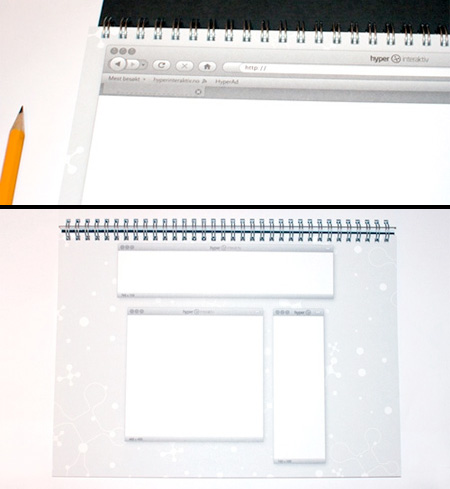 VHS Notebook
Unique notebook for sketches, recipes, travel notes, and ideas.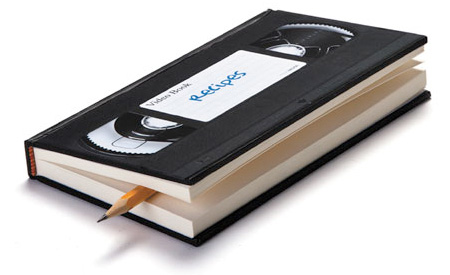 Chocolate Notepad
Unusual notepads designed to look like real chocolate bars.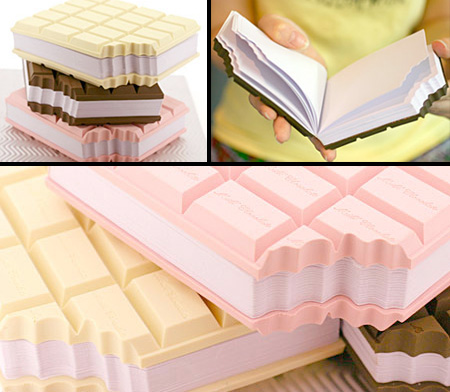 T-Shirt Sketchbook
Now you can quickly sketch t-shirt designs on t-shirt shaped paper. [more]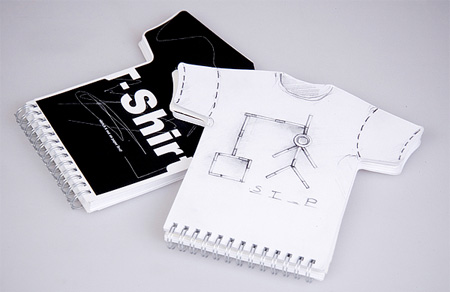 Waterproof Notepad
Designed for people who come up with great ideas in the shower. [buy]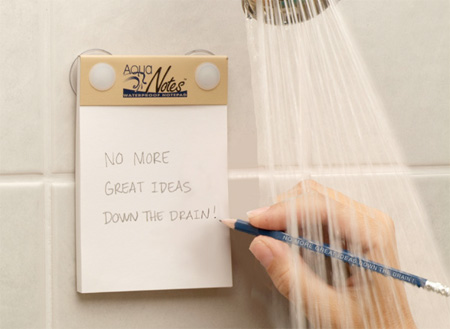 For more unique stationery, check out: 12 Creative Sticky Notes