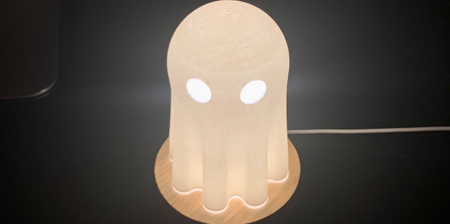 White bedsheet ghost lamp adds a touch of whimsy to your room and won't sneak up on you when you least expect it.
Ghost Lamp features 3D-printed design, wooden base, and warm LED light perfect for setting a relaxing mood.

Why did the ghost get a job? He wanted to be a lampshade!

Just plug it into a USB and let the ghostly charm illuminate the space.

Forget Casper, this is the friendliest ghost in nightlight lamp form!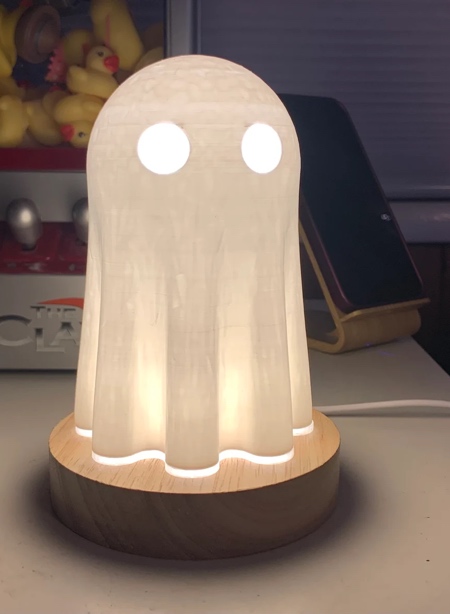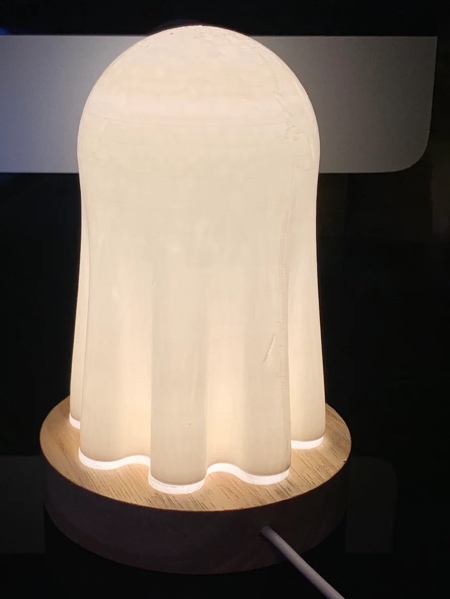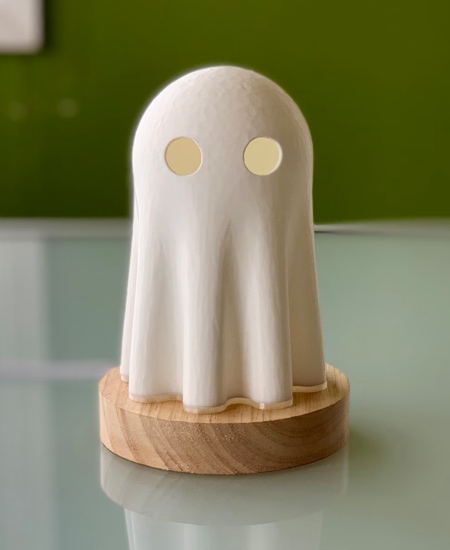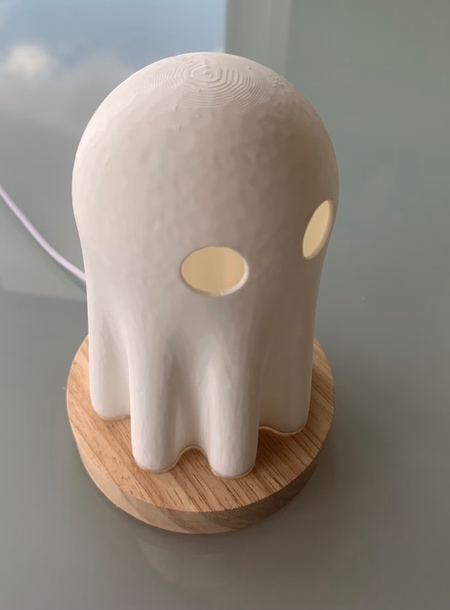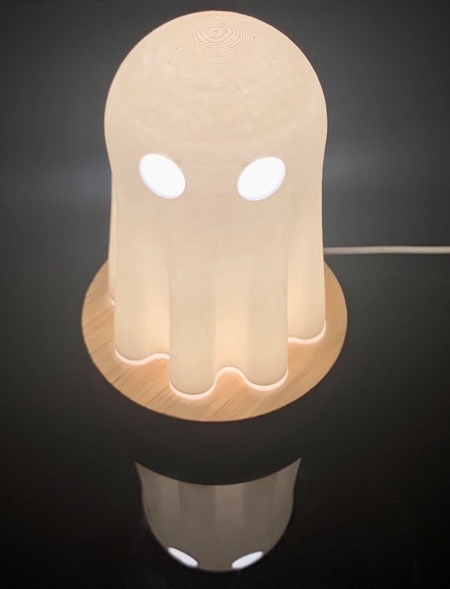 Also check out: Mushroom Lamps