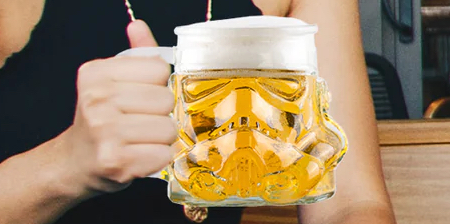 Star Wars inspired beer glass designed to look like Stormtrooper helmet is an excellent gift for science fiction fans who enjoy a good brew.
Original Stormtrooper Beer Glass made by Thumbs Up for Star Wars collectors will hold 1 pint (600ml) of your favorite beer or soft drink.

It replicates the instantly recognizable Stormtrooper helmet design from Star Wars, making it a fantastic conversation starter.

Bring a touch of the Empire to your next beer night with this cool mug.

May your brew be strong, and your aim be better than a Stormtrooper's!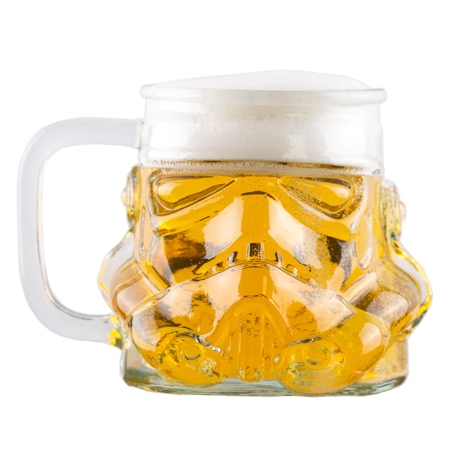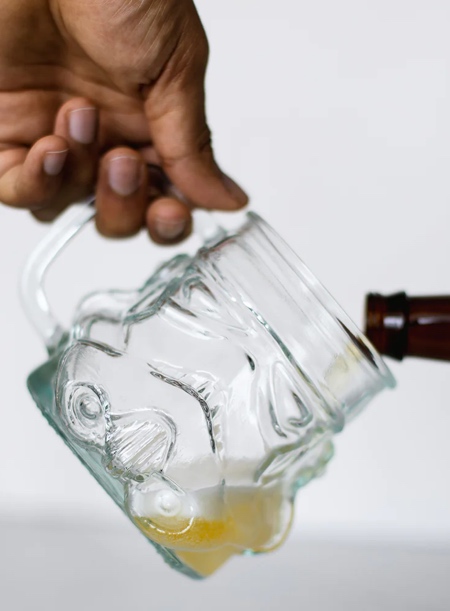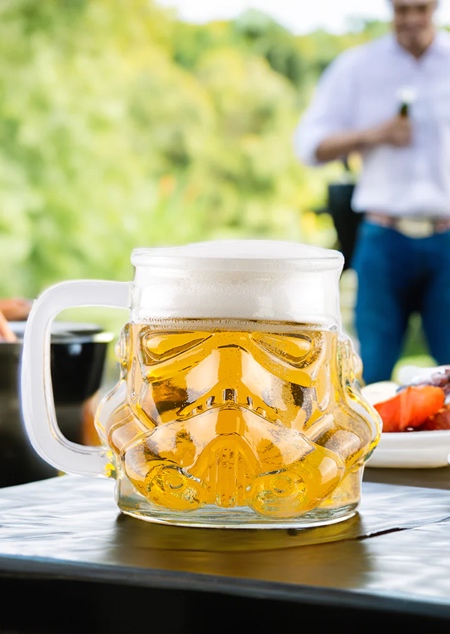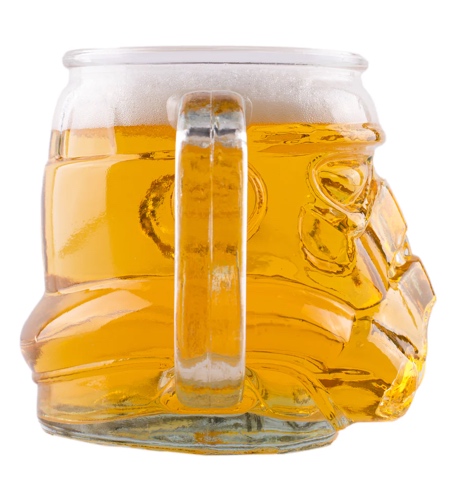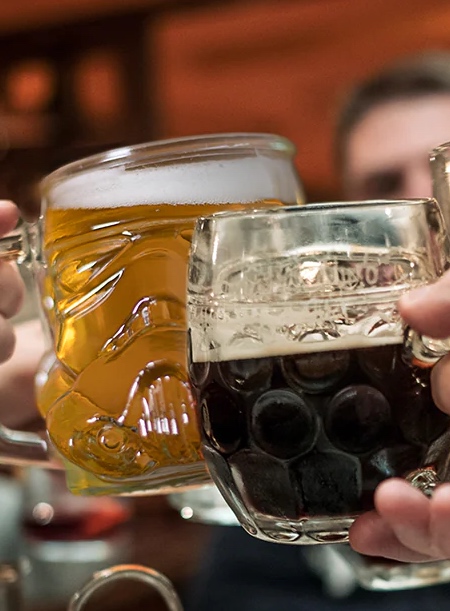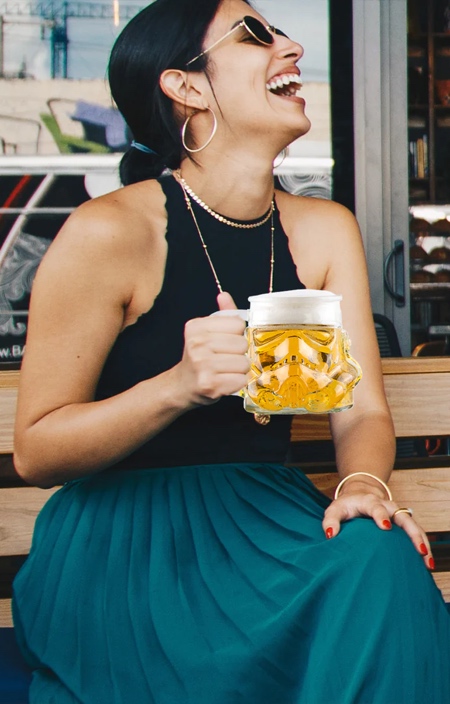 Also check out: Stormtrooper Burgers