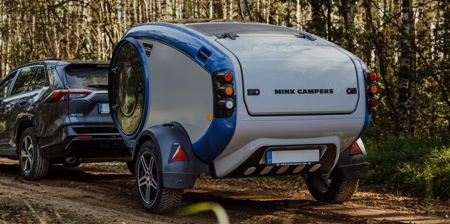 Explore the world in the great outdoors with a modern lightweight camper designed in Iceland to be used with electric cars.
MINK-E electric teardrop shaped camper provides a bright interior with large windows and a queen-size mattress on a comfortable bed.

The camper features an innovative heating system, and you can opt in for a custom-made solar panel for off-grid adventures.

Frameless solid shell structure make it exceptionally lightweight at 520 kg while maintaining stability and safety with a low center of gravity.

Aerodynamic design is perfect for towing with electric car, reducing fuel consumption and minimizing the impact on the environment.

It's all about simplicity, sustainability, and a stylish connection with nature.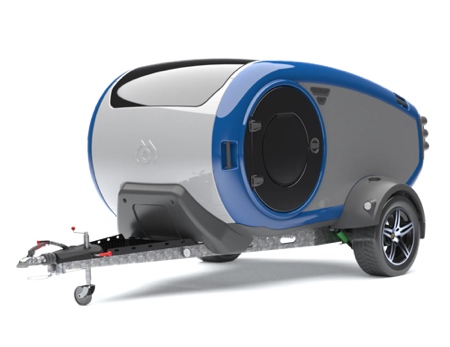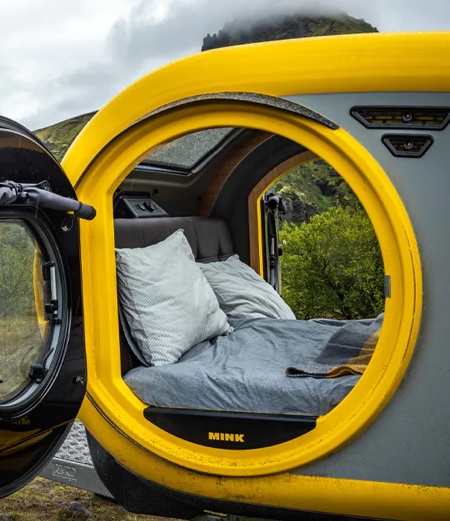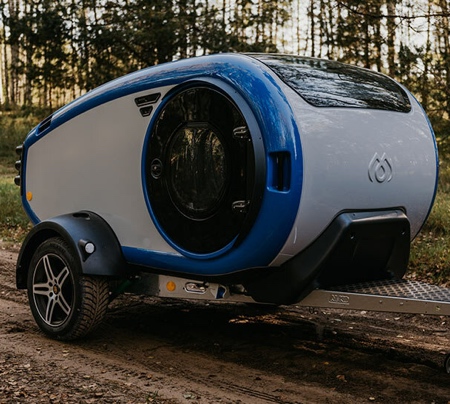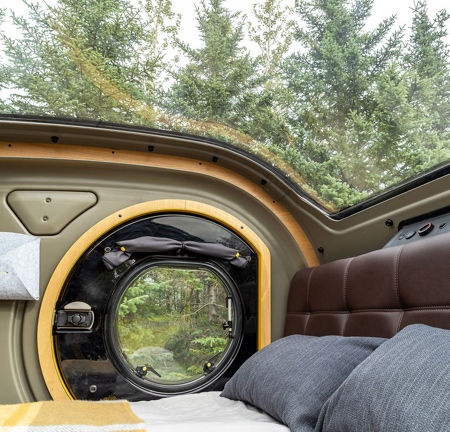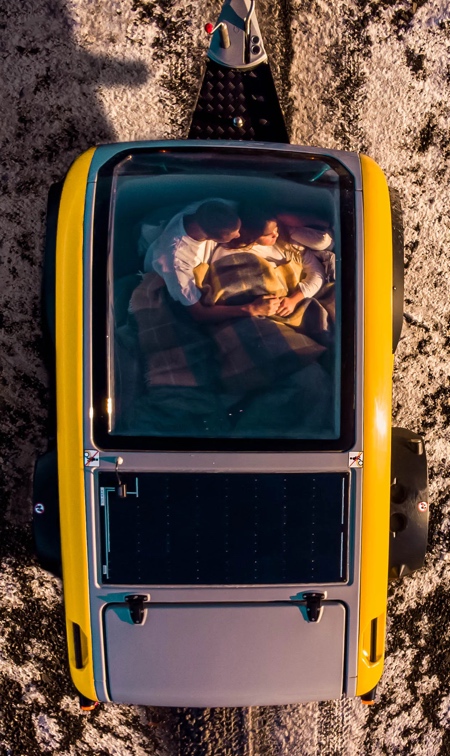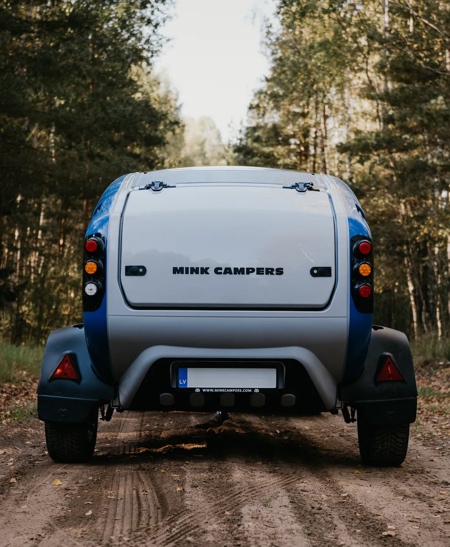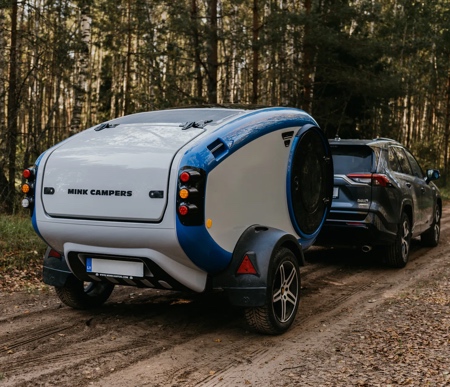 Also check out: Tesla Cybertruck Pop-Up Camper