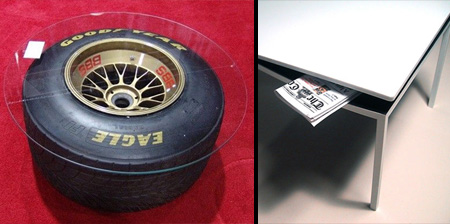 Collection of modern coffee tables and unusual table designs that will spice up any room in your house.
Paper Plane Coffee Table
Traditional A4 Paper Plane scaled up to coffee table proportions. [link]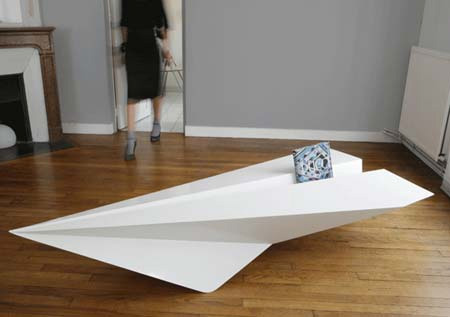 Bookshelf Coffee Table
Cool coffee table equipped with compartments to store your books. [link]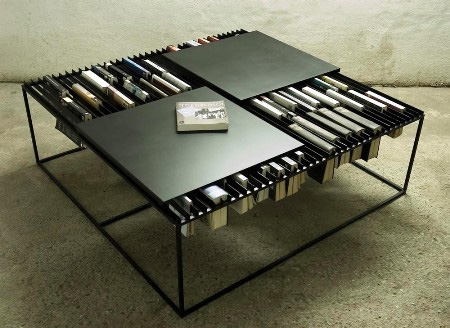 Flower Coffee Table
Hana table by Shige Hasegawa consists of five interlocking legs that support the glass top without any nails or screws. [link]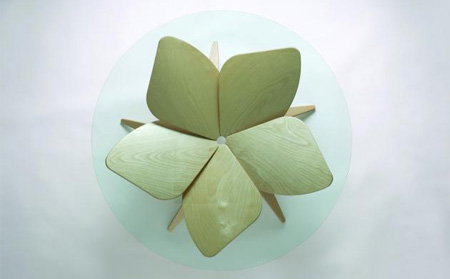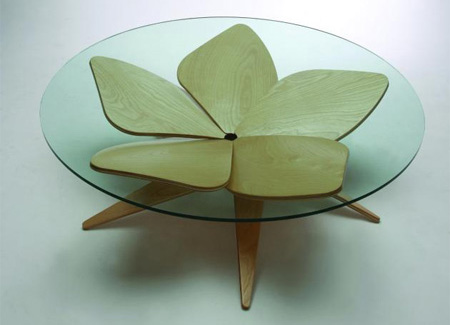 LED Coffee Table
Cool interactive coffee table has hundreds of LEDs in the top surface that respond to motion above the table. [link]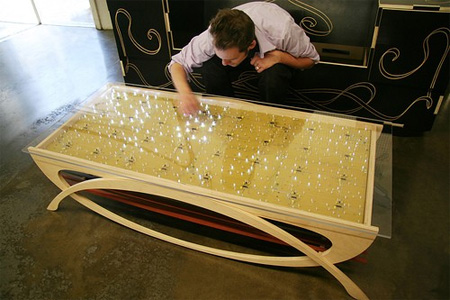 Fireplace Coffee Table
Completely portable, the stainless steel Vidro fireplace table requires only gelled ethanol fuel to burn a smokeless flame in your home. [link]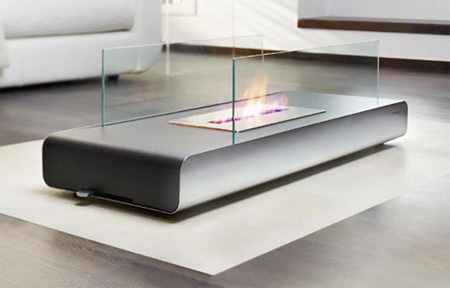 Bone Coffee Table
Modern coffee table designed by Austrian designer Daniel Meise. [link]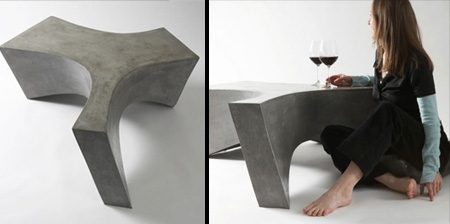 Xensa Coffee Table
Oliver Stott has designed with unique coffee table that can not only be used as a regular furniture, but also as a piece of art.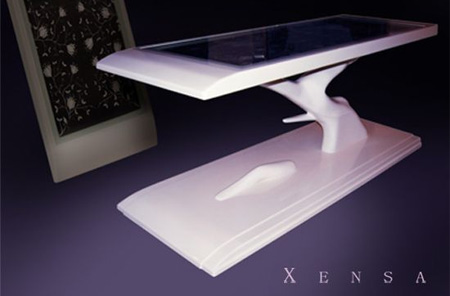 Alien Coffee Table
Unique table hand crafted from used car parts and scrap metal. [link]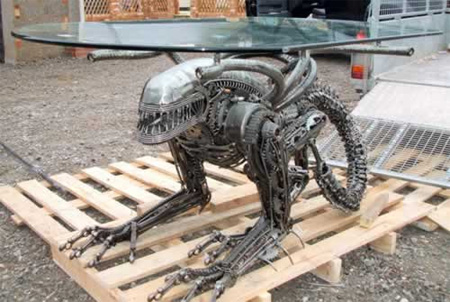 Clio Coffee Table
Table glass top is suspended on two modern chrome bars. [link]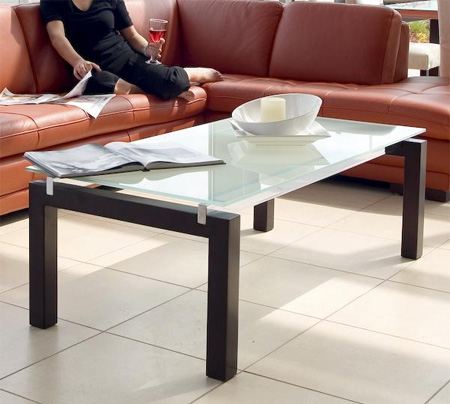 Modern Coffee Table
This contemporary coffee table will be the highlight of any room. [link]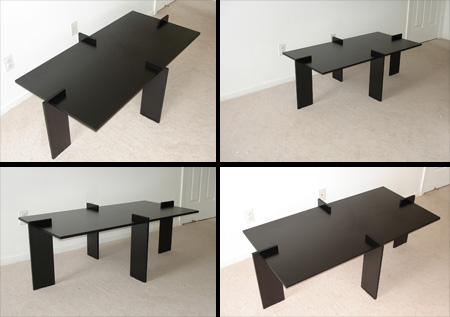 Sleepy Lagoon Coffee Table
Modern table by Japanese designer Kazuhiro Yamanaka: A simple form with a double tray to store many items. [link]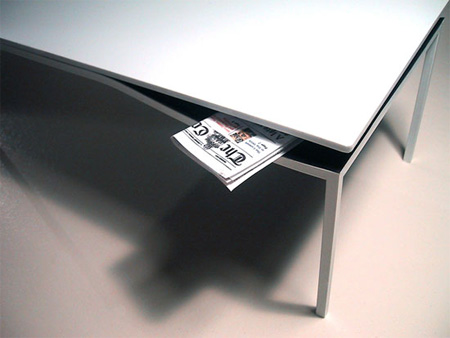 F1 Ferrari Coffee Table
Scuderia Ferrari BBS Wheel Table is an authentic piece of F1 memorabilia. Created from BBS magnesium wheel with Goodyear tire used by Michael Schumacher's fleet during the 1997 F1 season. [link]