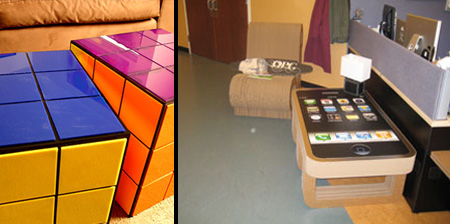 Modern coffee tables and creative table designs from all over the world.
Fish Coffee Table
The Fish Table is the work of a talented designer that goes by the name of Pol Quadens.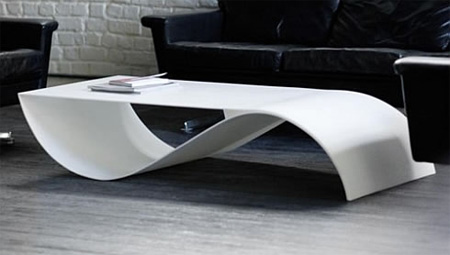 Domino Coffee Table
A concept in motion, the Domino table lends new elegance to a classic exercise in physics and play.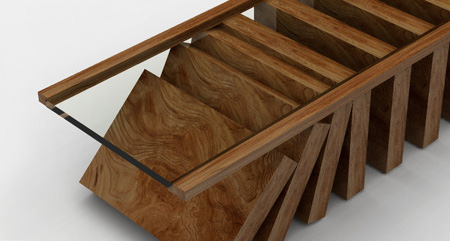 Loto Coffee Table
Creative coffee table from Italian company Com.p.ar is a real space saver, ideal for compact city homes and urban lofts where spare room is hard to come by.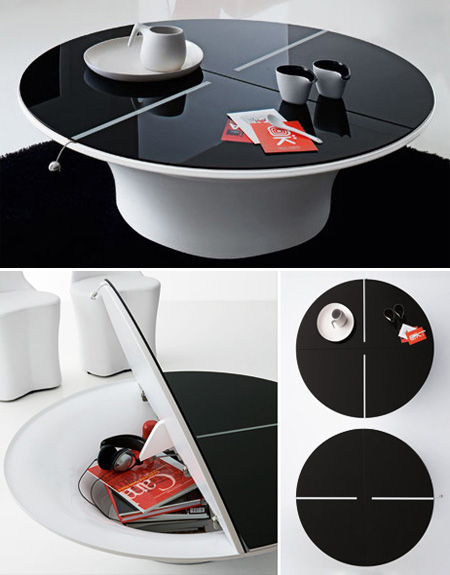 New Perspective Table
Creative table design by James Tooze. When standing in a particular spot, the graphic on the table becomes the very structure of its own construction. Much like an X-ray of the table.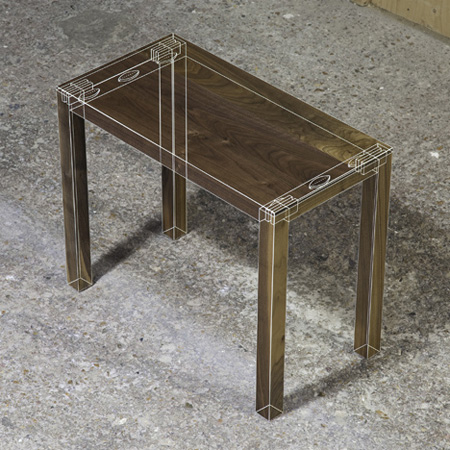 iPhone Coffee Table
Tuan Nguyen, Ken Thomas and their associates have created an iPhone coffee table.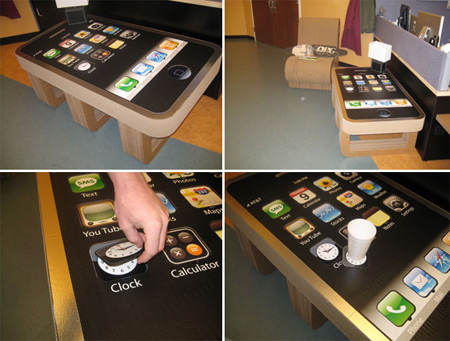 Calligaris Coffee Table
The Retro contemporary coffee table by Calligaris is both stylish and practical having a central open compartment under the top and two side drawers that open by a rotating pivot pin.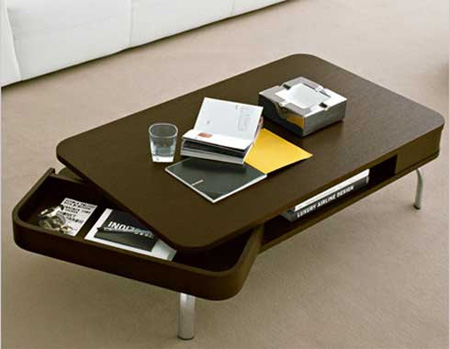 Magtable Coffee Table
Designed with versatility in mind, this coffee table features 14 slots for your magazines.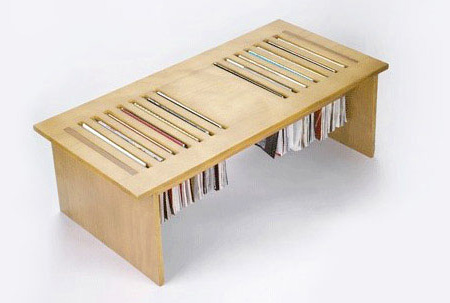 Rubik's Cube Coffee Table
Creative coffe table inspired by the classic toy we all grew up with… and still have today.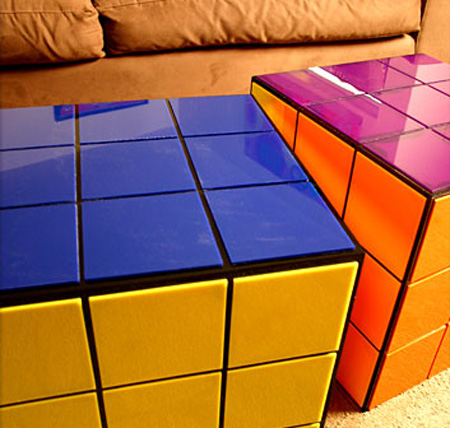 Gus Modern Coffee Table
This table will add a wonderful touch to any contemporary decor.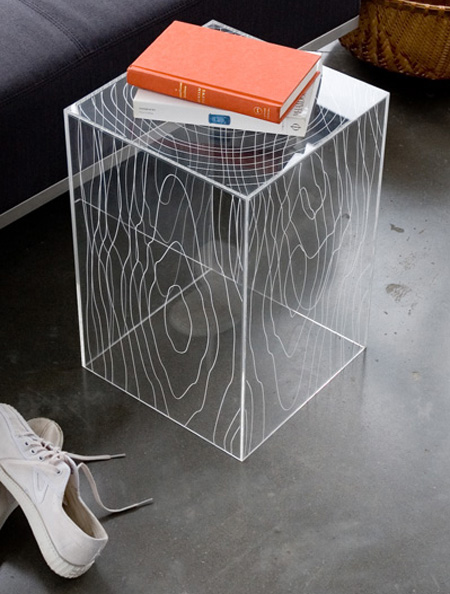 NES Controller Coffee Table
Not only does this coffee table look like a giant NES controller, it is actually fully functional.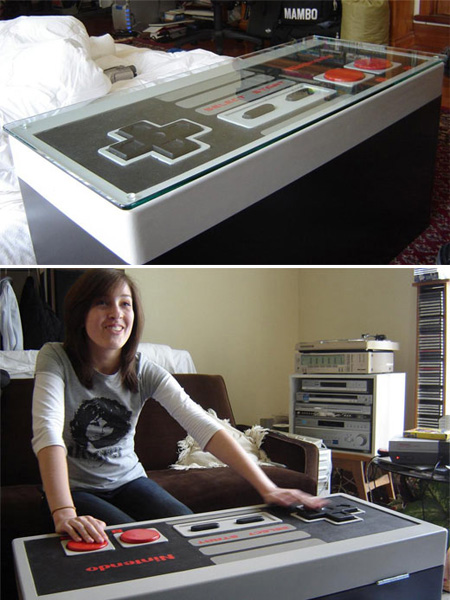 Modular Coffee Table
Two coffee tables can be placed together in a number of varied arrangements or placed separately for use as end tables.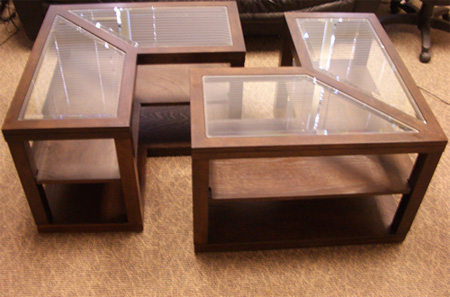 iPod Coffee Table
Creative table spotted in the lobby of Milan's Nhow design hotel by Nicole Martinelli.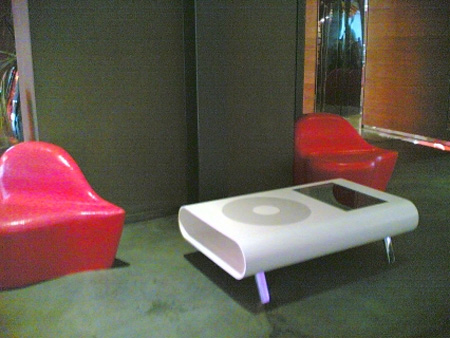 Rotor Coffee Table
Thanks to an ingenious system of rotating plates, this table can take a multitude of shapes and sizes.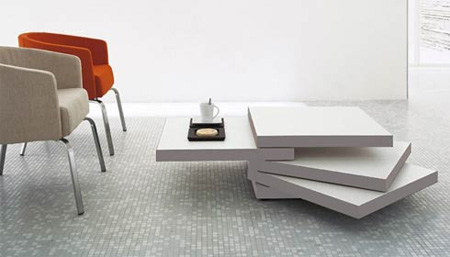 Kouzou Coffee Table
The form is derived by using two different American woods interlocking each other, one creating the structure and the other creating the surface for the coffee table.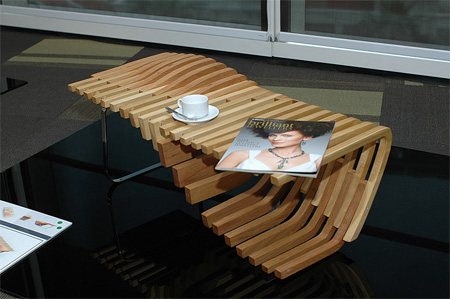 Mungle Coffee Table
The Mungle furniture range is the product of a digital design technique that incorporates simple elements, which, in proliferation, are able to articulate more complex overall geometries.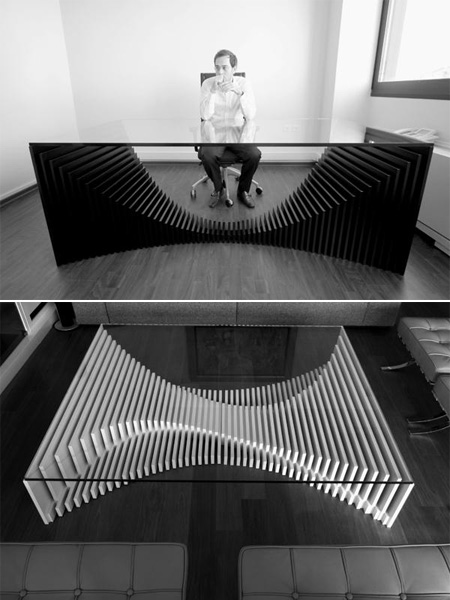 iTable Coffee Table
iPod inspired coffee table created by Ashley Burrows.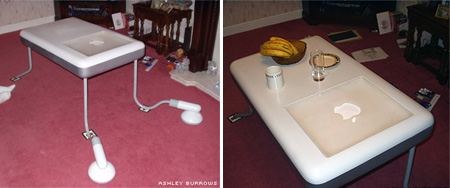 Ozzio Coffee Tables
These innovative space-saving table designs feature gas-lifted devices to raise the table to its desired height.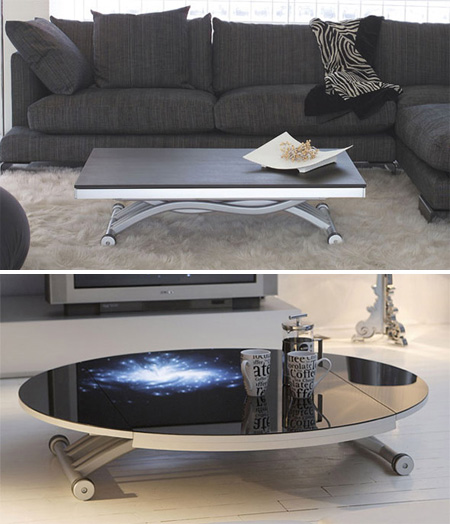 Nonagon Coffee Table
Beautiful table explores triangular shapes creating a piece of expressive furniture for the domestic environment.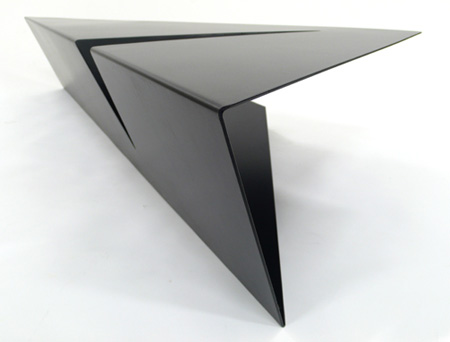 Canal Grande Coffee Table
Not one but actually two tables appear to be split apart as if they were two parts of land split by a canal.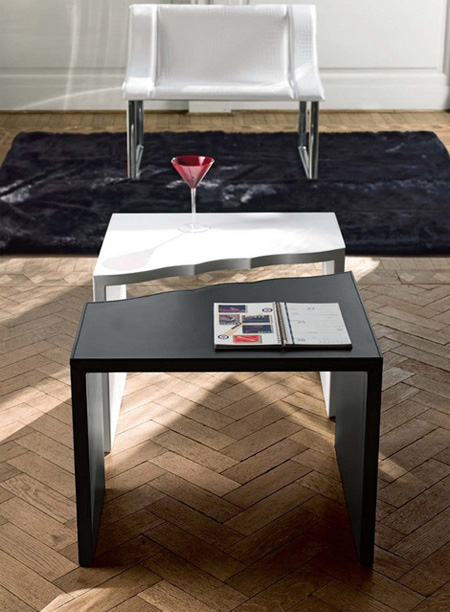 Also check out: Glass River Tables and Sparkling Table