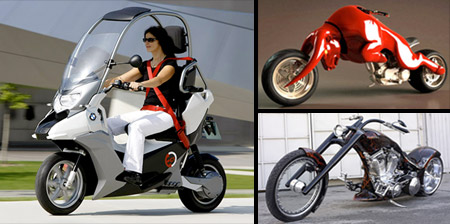 The world's most creative motorcycles and unusual custom bike designs.
Skeleton Motorcycle
Front forks of the motorcycle are the arms of the metal skeleton. [link]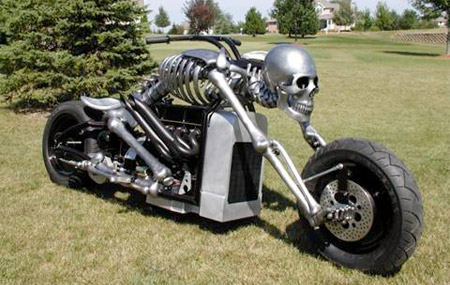 Enclosed Motorcycle
Bike with an aerodynamic shell gets more than 200 miles per gallon. [link]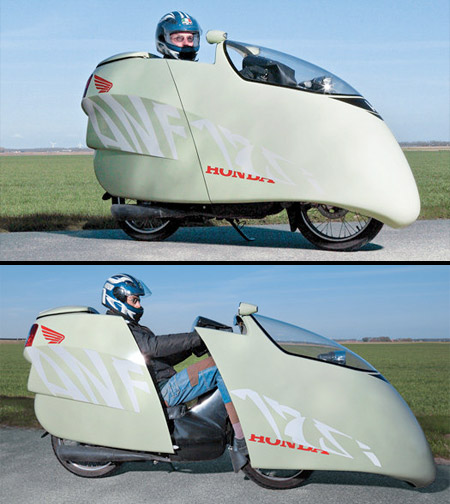 Giant Motorcycle
World's biggest running motorcycle built by Clemens F. Leonhardt. [link]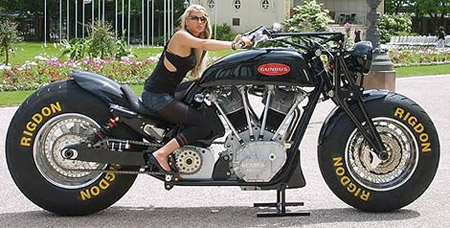 Tron Motorcycle
You can own an exact replica of the famous Tron Lightcycle. [link]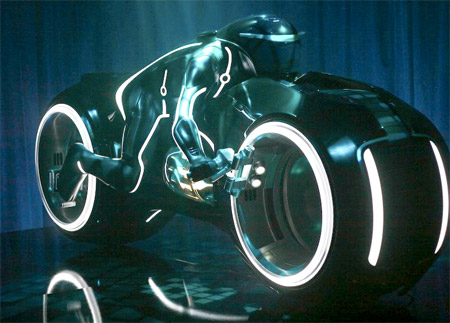 Futuristic Motorcycle
Awesome motorcycle spotted at the Sturgis Rally custom bike show. [link]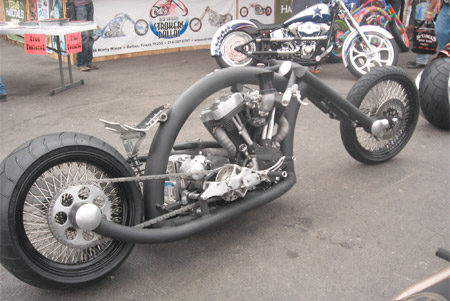 Chrome Motorcycle
Motorcycle covered in chrome – perfect for bikers that like shiny things.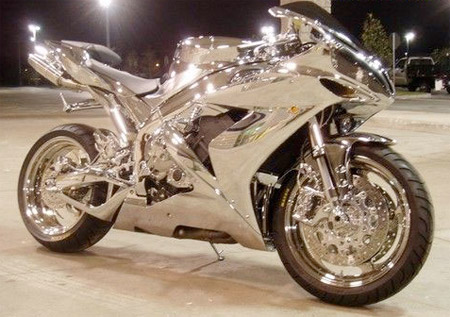 Wooden Motorcycle
Motorcycle made of wood by Portuguese carpenter Carlos Alberto. [link]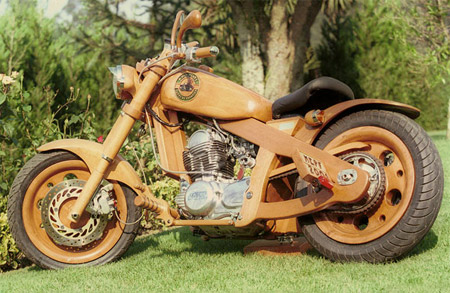 Custom Motorcycle
Unique motorcycle found at the custom bike building championship. [link]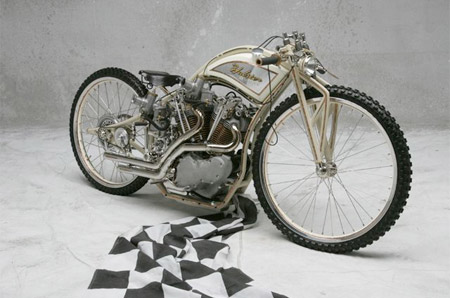 Four Wheeled Motorcycle
4MC motorbike, designed by Nick Shotter, gets people through traffic like an average sized motorcycle but with a much higher degree of safety. [link]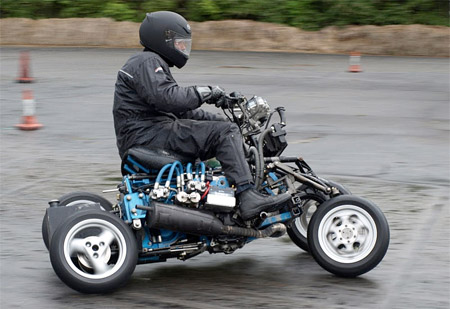 Motorcycle with Glass Wheels
Cool motorcycle with Radurra (Italian for "clear") wheels by Forgiato. [link]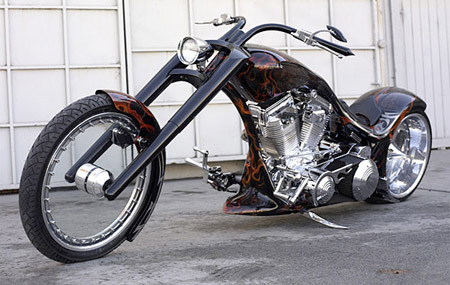 Red Bull Motorcycle
Red Bull themed motorcycle designed by Barrend Massow Hemmes. [link]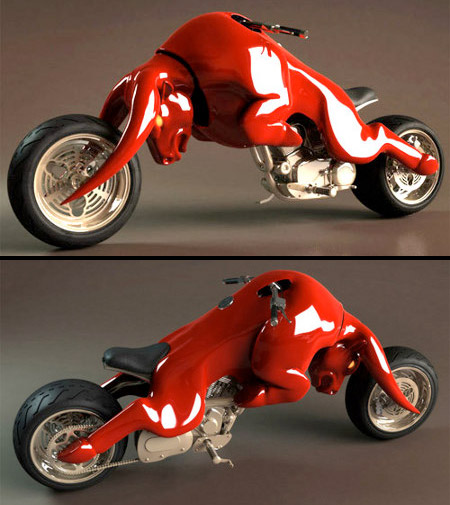 Motorcycle with a Roof
BMW C1 is an electric motorcycle with a roll cage and seat belts. [link]