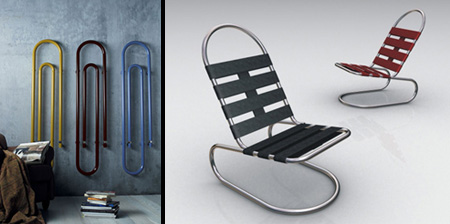 Creative products and designs inspired by the form of a regular paper clip.
Creative coat hanger by talented designer Jaehyung Hong.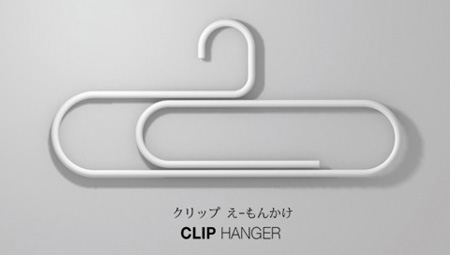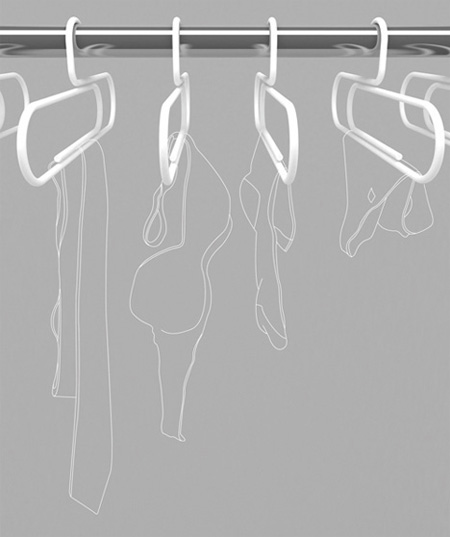 Clip C2 Paper Clip Chair
The Clip C2 chair was inspired by a simple folding sequence of a metal paper clip.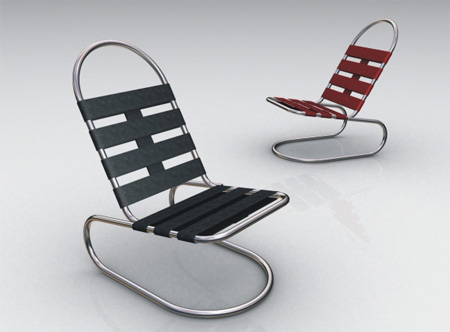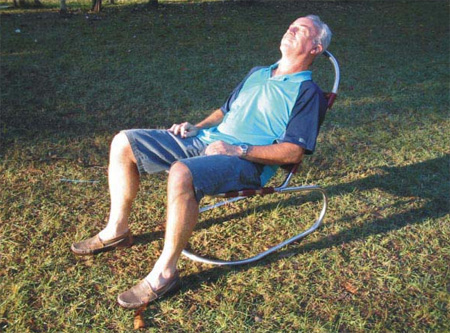 Paper Clip Wall Hook
The Big Clip is made from solid 10mm chrome plated steel rod, measures 28cm, attaches to the wall making a fantastic coat hook, magazine rack, door stop, or simply icon of abstract art.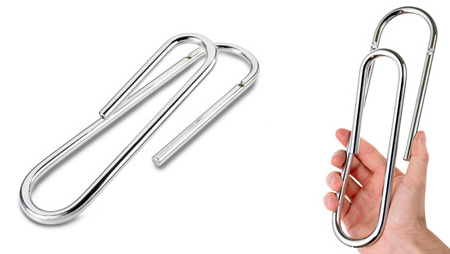 Paper Clip Shaped Heaters
Graffe heaters by Scirocco are made from steel pipe and bent into a paper clip shape.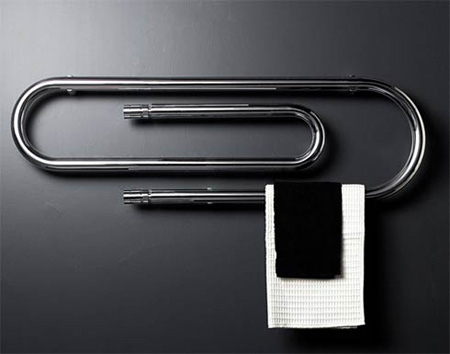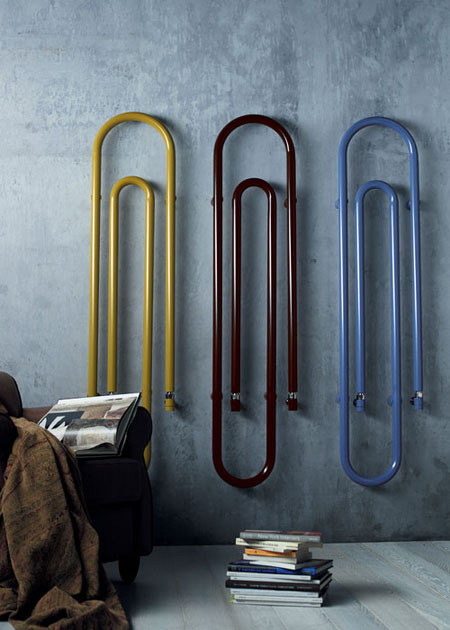 Heart Shaped Paper Clips
Learn how to bend regular paper clips into little heart shapes.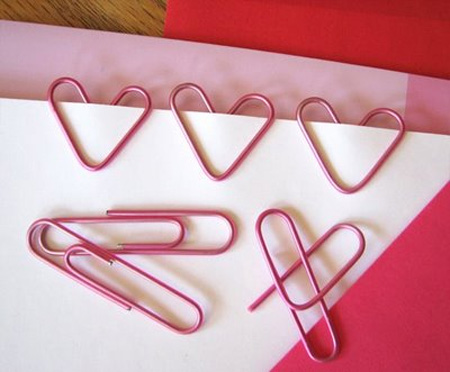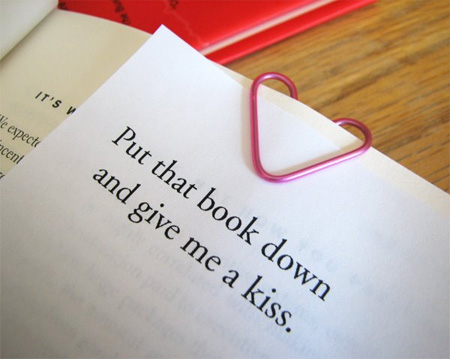 Paper Clip Chair
Super portable chair with paper clip lightness can be hung on the wall.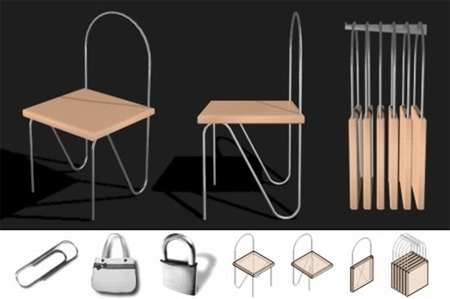 Paperclip Money Clip
Paper clip-shaped money clip is a lighthearted way to keep your cash and credit cards organized.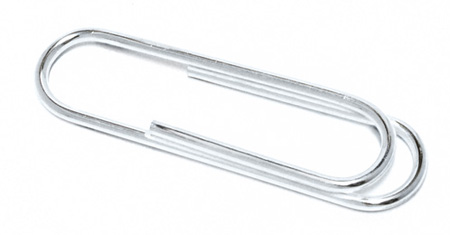 Alphabetical Paperclips
Lettered paperclips can be used to file documents alphabetically or linked to form words.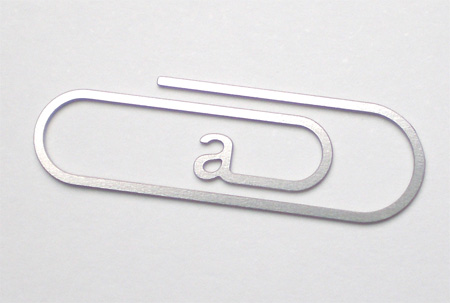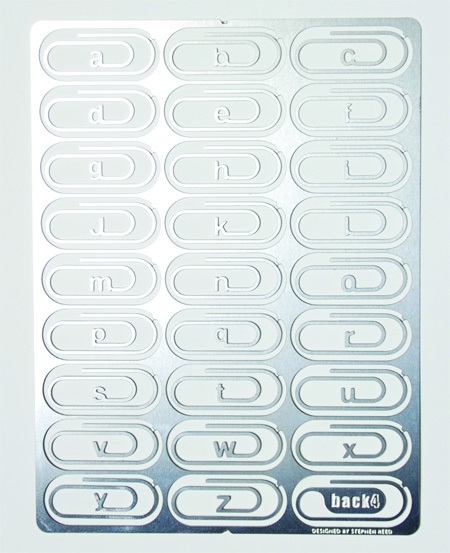 Eskimo Towelclip Radiator
Simple and iconic, the Towelclip transforms the traditional radiator into a tribute to industrial elegance.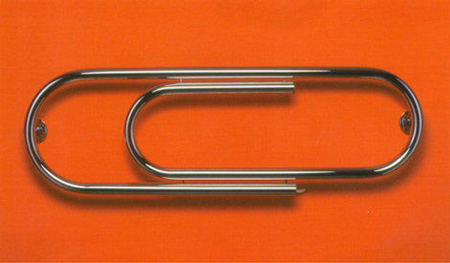 Skrepkus Paper Clip
Skrepkus is three times prettier and three times more convenient than an ordinary paper clip.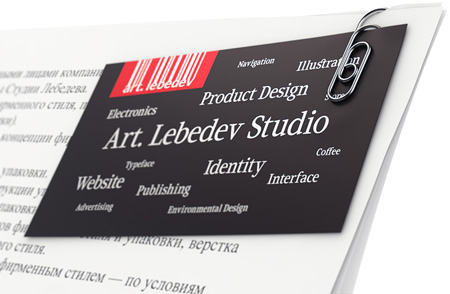 LED paperclip lamp designed by David Wykes and Ben Collette.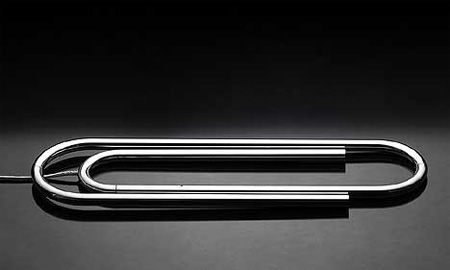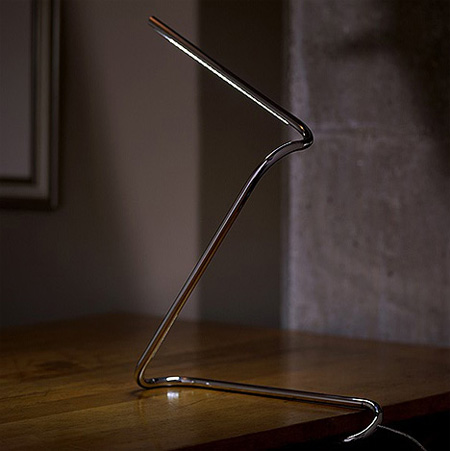 Also check out: Creative Sticky Notes