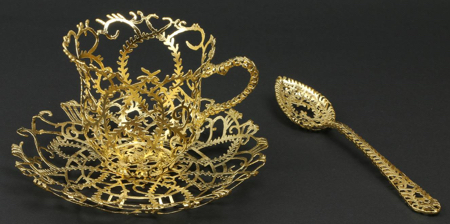 Marie Antoinette inspired tableware features sculptural tea cups, saucers, and spoons that demand to be admired not used.
Beautiful gold tea set made by talented jewelry artist Wiebke Meurer.

When tea time becomes an art exhibit. Just remember, no touching!

By bending the rules of form and function, Wiebke Meurer creates pieces that celebrate both tradition and her own artistic vision.

Unique sculptures capture the essence of the past while offering a fresh perspective on fine dining utensils and their evolution over time.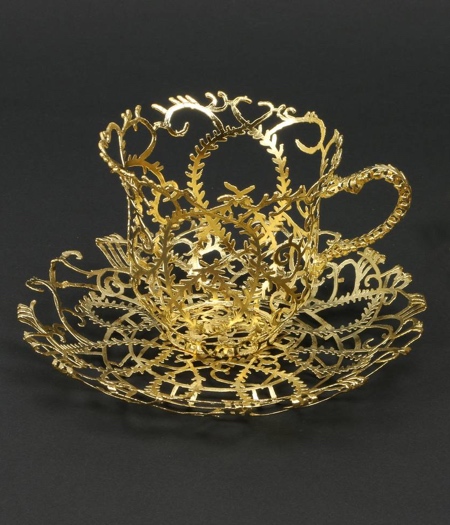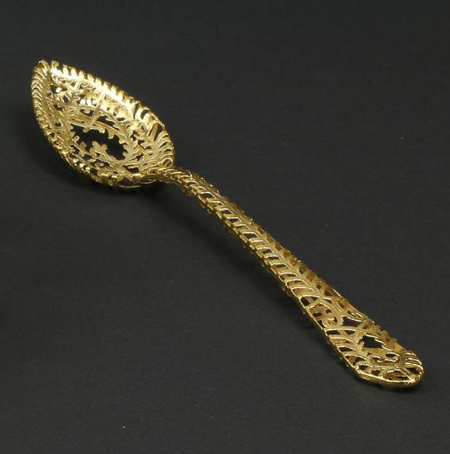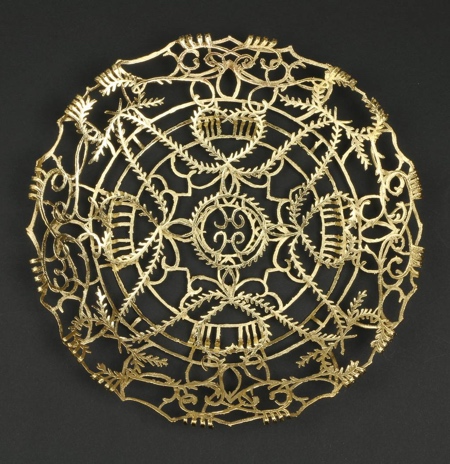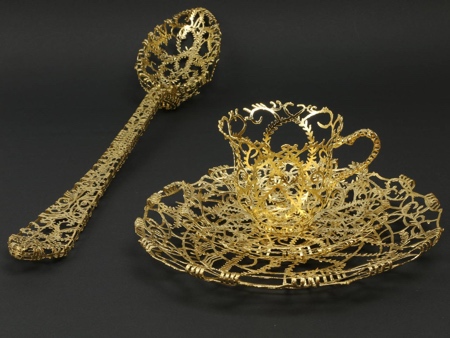 Also check out: Tea for Two