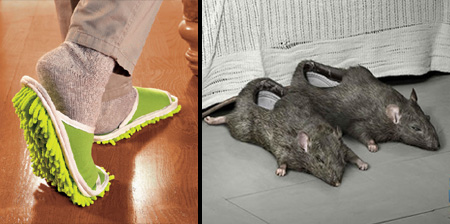 Collection of unusual and creative slippers that will allow you to walk around your house in style.
Cool bedside rug with porthole cut outs for your matching slippers.

LED Slippers
These creative night slippers allow you to easily move around dark areas without turning on any lights. [buy]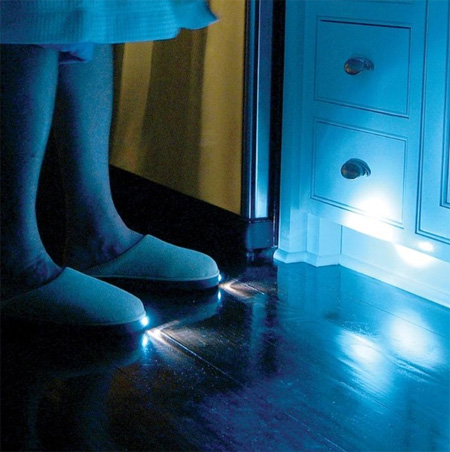 SPA Slippers
Unique slippers designed by Ondřej Václavík for Imperial SPA Hotel.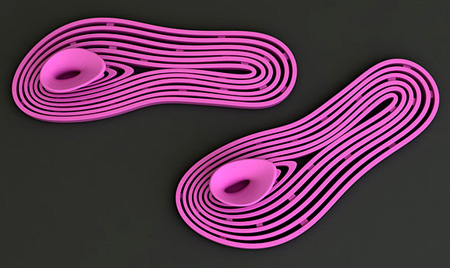 These creative slippers were a part of Tolnaftate cream ad campaign.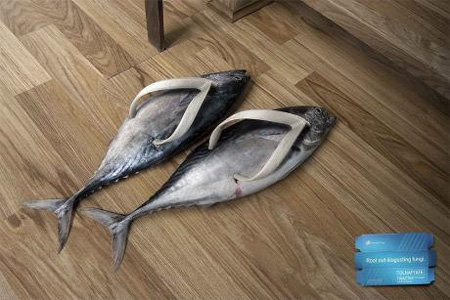 Water Slippers
With a squish of your heel, water sucks into the duck, and another squish ejects the water in a stream of fun.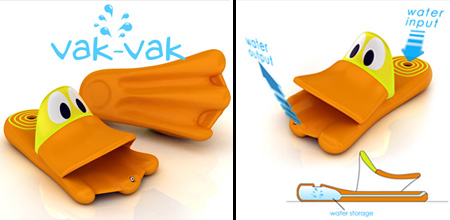 Killer Rabbit Slippers
Monty Python Killer Rabbit slippers from ThinkGeek.
Grass Slippers
Take a walk in the grass wherever you are in these creative slippers.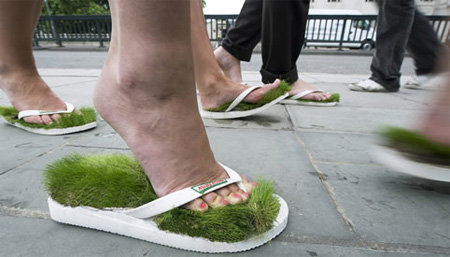 Sushi Slippers
Handmade sushi slippers make a cool gift for anyone who loves sushi.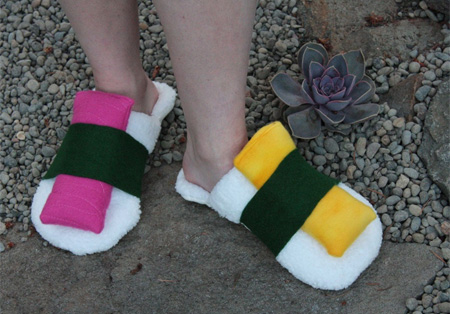 Rat Slippers
Unique slippers created for Tolnaftate cream advertisement campaign.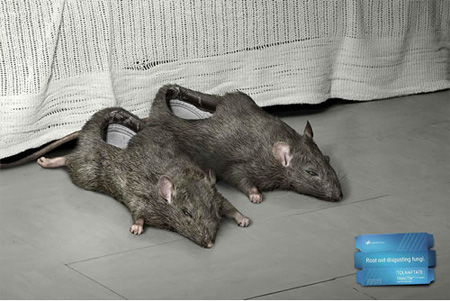 South Park Slippers
OMG they killed Kenny and made slippers out of him!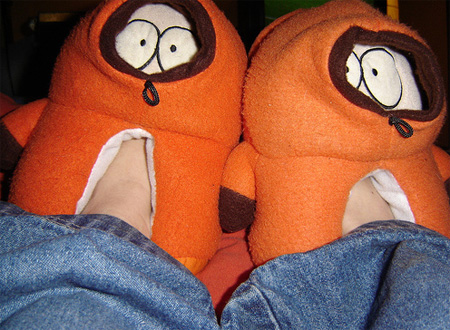 Mat Walk Slippers
Creative bathmat with build in slippers, great for keeping your feet clean and warm after a luxurious bath.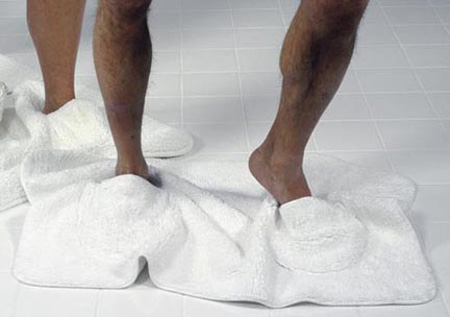 Futuristic Slippers
These futuristic slippers are made from soft molded rubber that promises to stick to your feet even while you are chasing after a bus.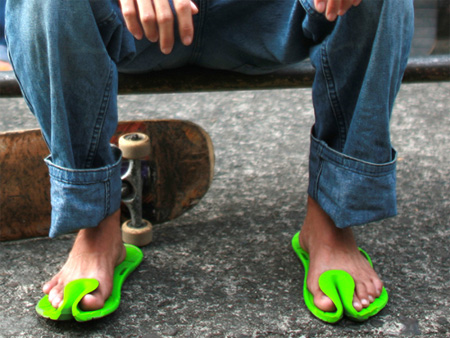 Homer Simpson Slippers
Adorable Homer slippers. Your foot fits inside Homer's mouth. [buy]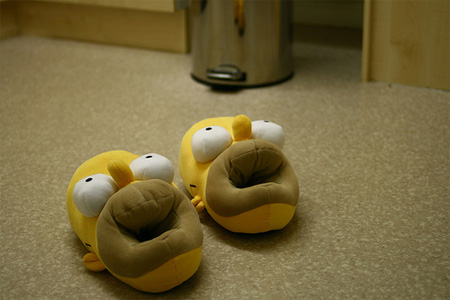 Cleaning Slippers
Now you can dust your floors by simply walking across them. [buy]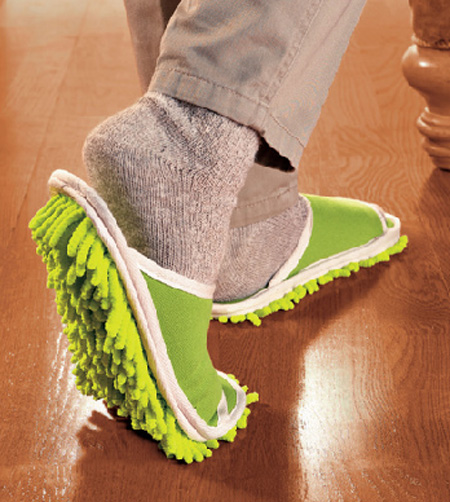 For more unusual shoes, check out: 14 Stylish and Creative Shoes