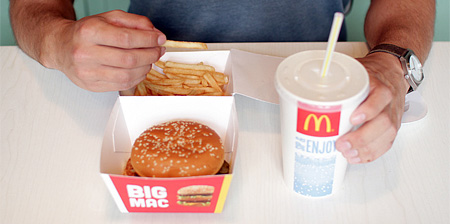 Innovative and creative packaging designed by Rob Bye allows people to easily carry McDonald's Big Mac burger, fries, and a drink.
New, more efficient Big Mac meal packaging reduces waste and eliminates the need for separate fries container and a take away bag.

Big Mac and fries share the same box. The food is separated by the drink holder made out of cardboard.

Top part of the box can be opened for easy access to delicious fries.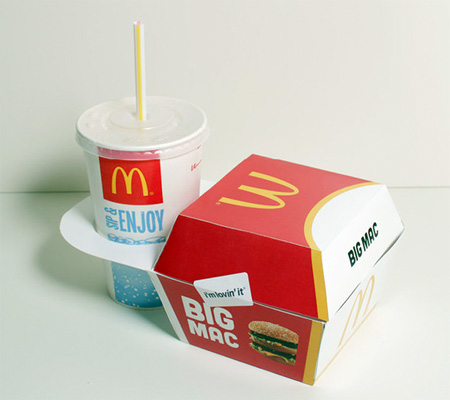 Current Packaging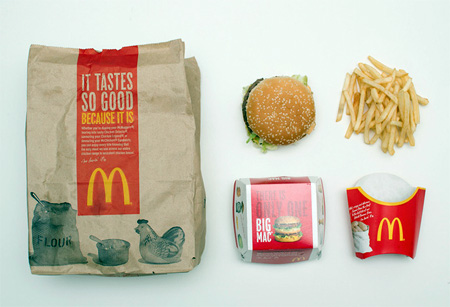 New Packaging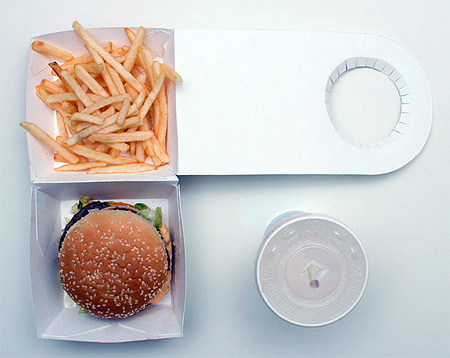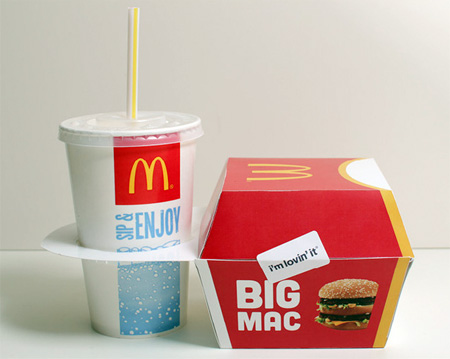 Efficient Design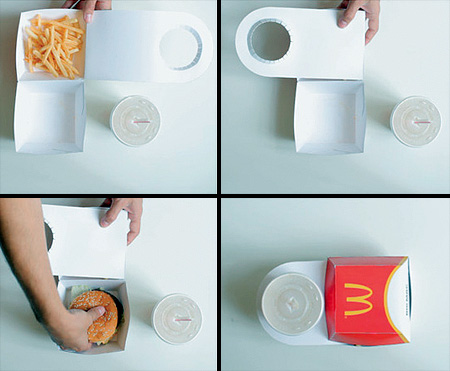 Easy to Recycle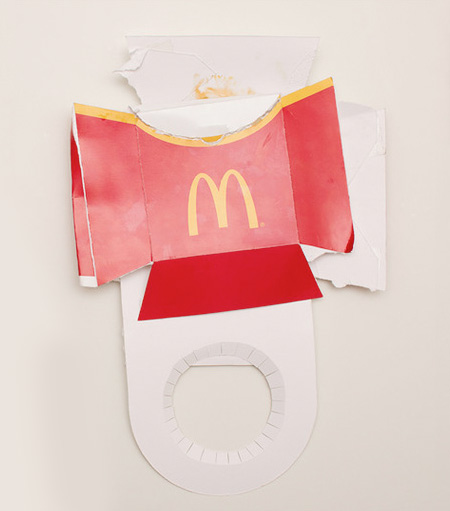 McDonald's Big Mac Meal Packaging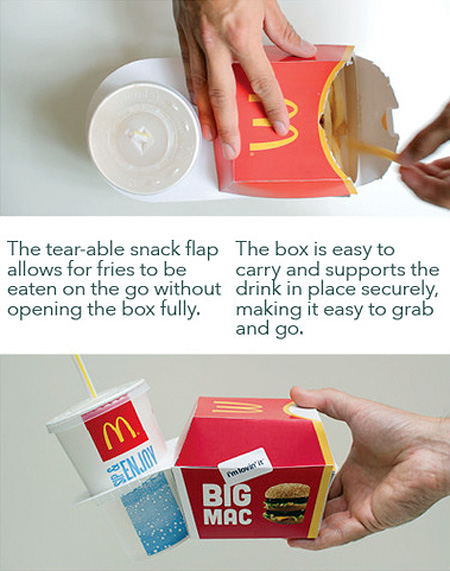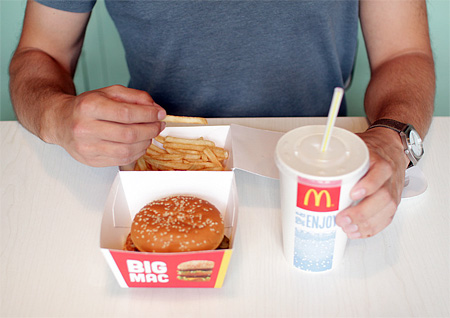 For more designs, check out: 15 Examples of Creative Packaging