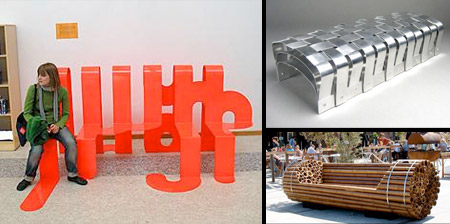 Collection of modern park benches and unique bench designs that will help you take the weight off your feet and relax in style.
Huge Sudeley Bench
Beautiful park bench designed by Pablo Reinoso from Argentina.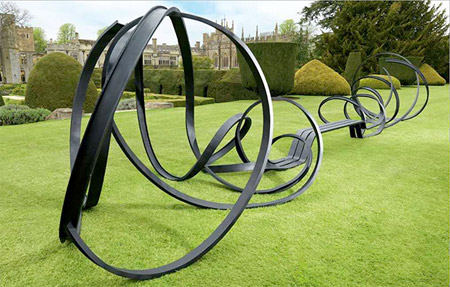 Pay & Sit Bench
You have to insert 0,50 EUR to sit on this creative private bench.
Soft Bench
Cool bench with a familiar line which suddenly undulates and bends to propose a flexible and relaxed seating on half of its length.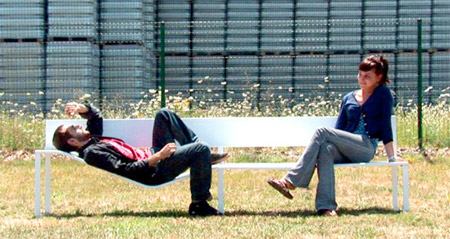 Book Bench
Creative bench found in the hallway of the British Library in London.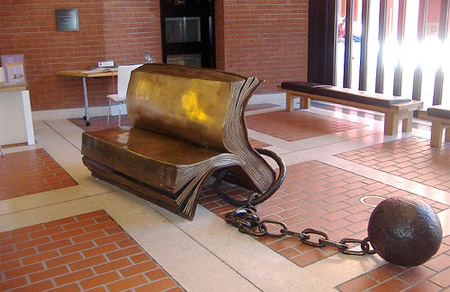 Ribs Bench
Contemporary bench designed by Stefan Lie from Sydney, Australia.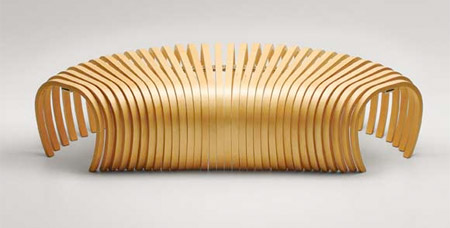 Located at a hospital in Bristol, this bench was inspired a folded postcard from an actual letter sent by a patient.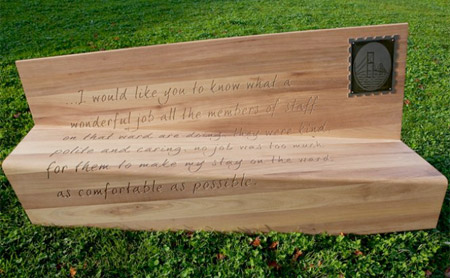 Rivulet Bench
Stylish bench by Matthias Pliessnig is made from bent white oak.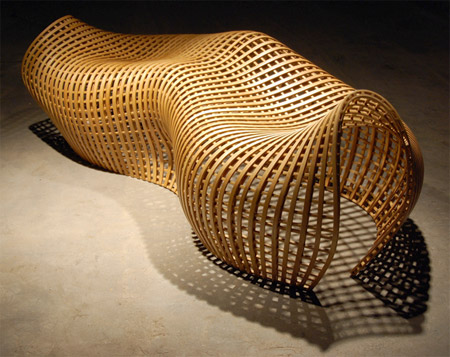 Giant Bench
Built to celebrate the launch of Panasonic's Lumix compact camera, this cool park bench is big enough to seat 14 adults.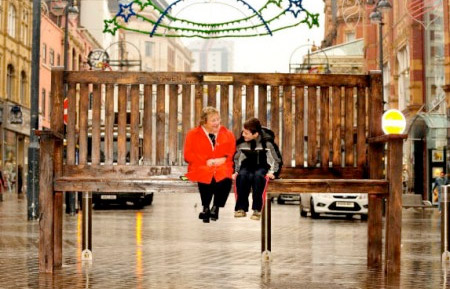 XYZ Bench
Modern bench created by a talented Dutch artist Marc Ruygrok.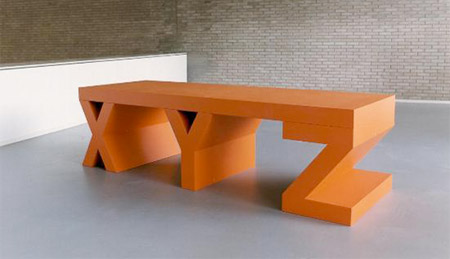 Kiwa Bench
Stylish bench inspired by the roofs of traditional Korean homes.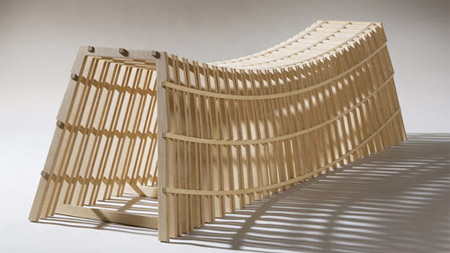 3SR Bench
Combines clean lines and a framed opening for stones or shallow rooted flora such as grasses. An ideal piece for either indoor or outdoor use.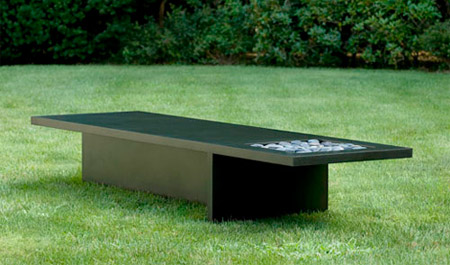 Unusual bench created by The Mighty Bearcats design group.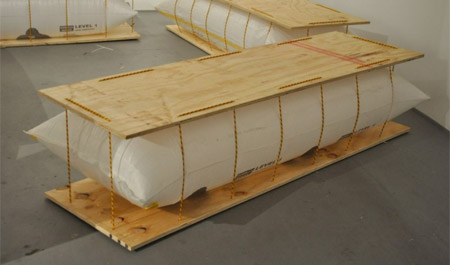 Bamboo Bench
Bamboo poles are strapped together with 4 stainless steel rings.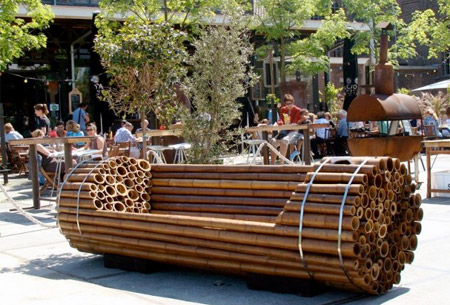 Basket Bench
Stylish bench by Can Onart is made from aluminum sheets that have been sanded to give a texture similar to steel.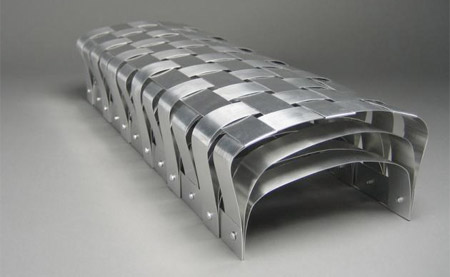 Muungano Bench
Creative bench designed by Peter Thuvander for the Conceptual Design Exhibition at the National Gallery in Stockholm.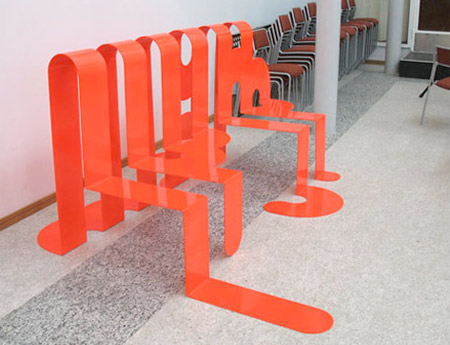 Also check out: Elevated Benches and Stylish Bench Designs