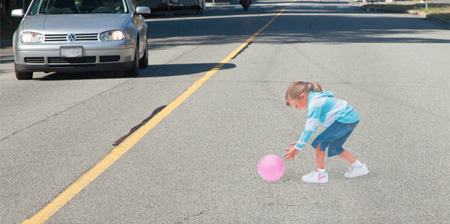 Traffic safety foundation in Vancouver, Canada is using 3D pavement art to make drivers slow down in high risk areas and school zones.
Optical illusion of a little girl chasing a ball has been installed by BCAA and Preventable on 22nd street in West Vancouver, north of Inglewood Avenue.

3D illusion rises up gradually from about 100 feet away and fades away by the time a driver approaches.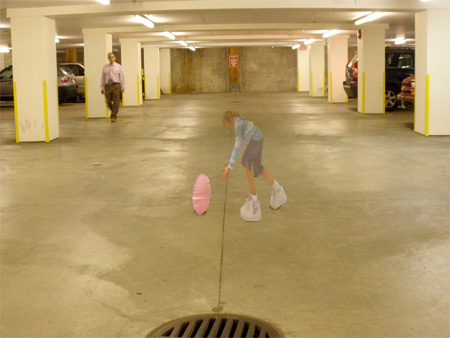 Warning signs leading up to the illusion were installed to prepare drivers.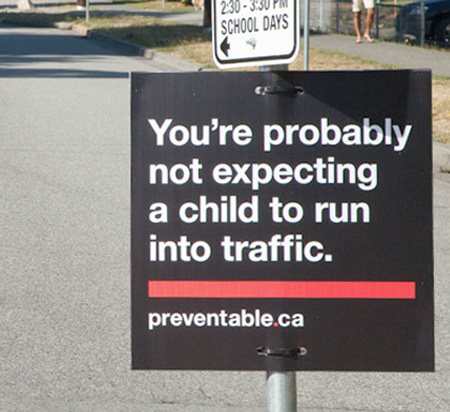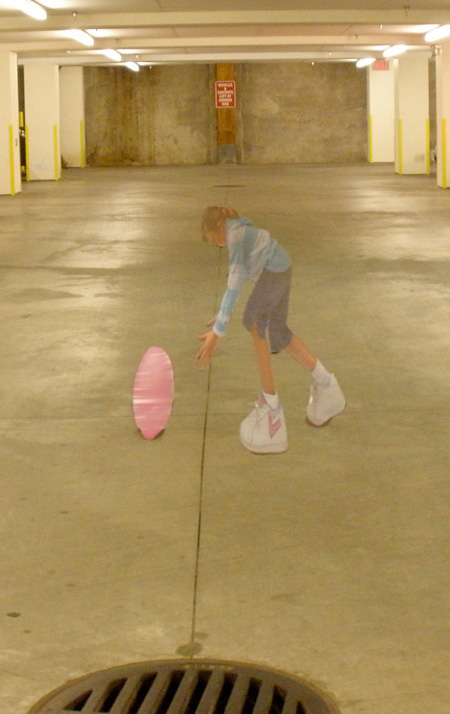 The goal is to draw attention to the risk of children running onto the road.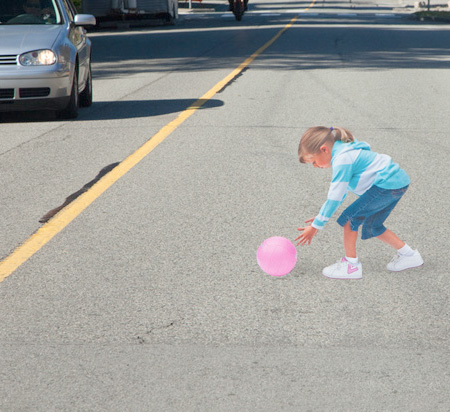 Also check out: 3D Graffiti and Rain Activated Street Art