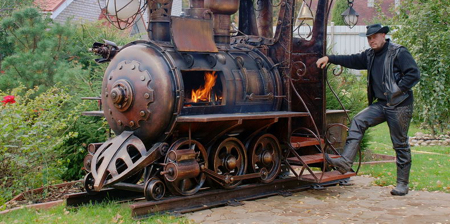 Barbecue train with retro-futuristic steampunk design weighs four tons and features compartments for kebabs, grilled chicken, and steak meat.
Steampunk Train BBQ Grill designed by Yuri Fushtey and Andrey Trubin.

Barbecue Train can use charcoal as fuel, but wooden birch or oak logs are even better. They provide more heat and give the food a nice smell.

Grills can be used as smokers if you want to give the meat a smoky flavor.

All aboard the meat train! With BBQ Grill Locomotive, you can cook up mouthwatering kebabs and sizzle delicious grilled chicken. Plus, kids will have a blast controlling the spinning mechanism from the driver's cabin.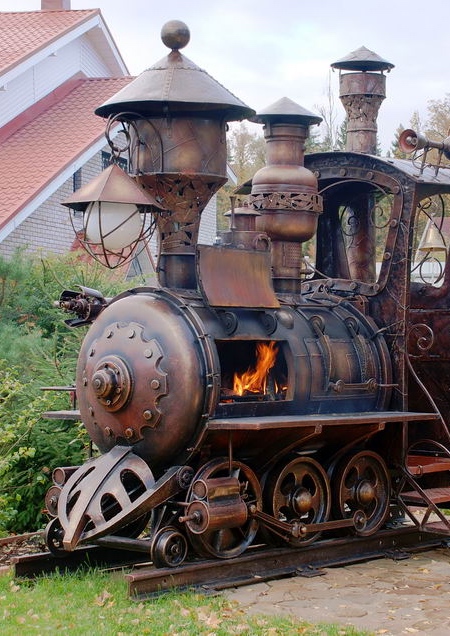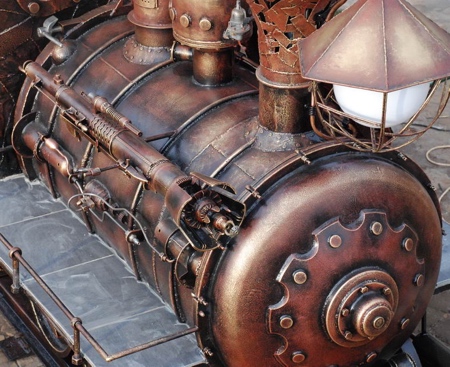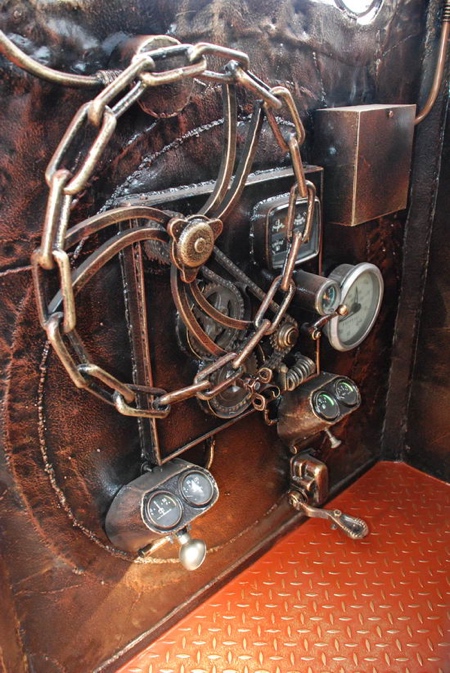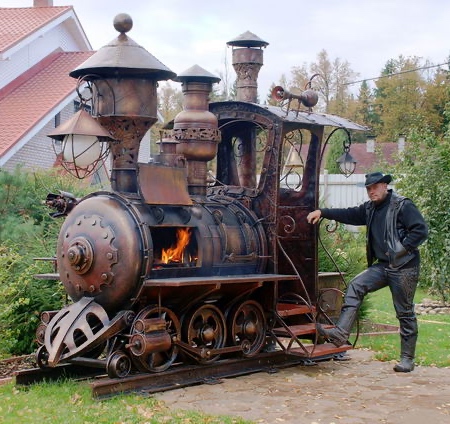 Also check out: BBQ Grill Motorcycle