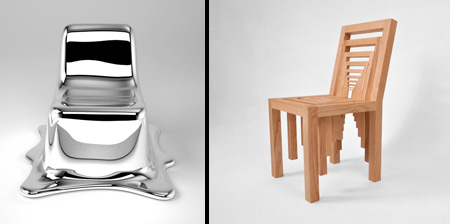 Creative and unusual chairs made by the world's most talented designers.
Laundry Chair
Multifunctional chair with integrated laundry bag for your clothing.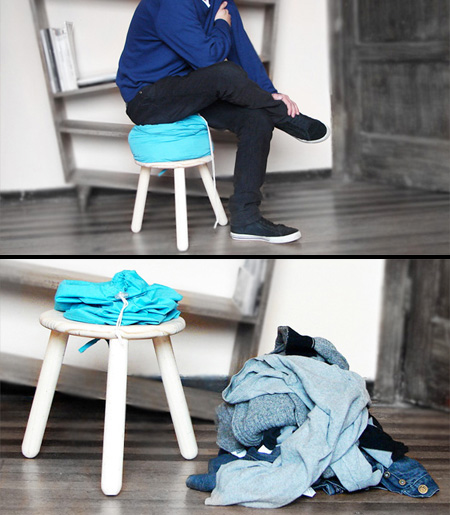 Gravity defying chair with two legs is supported by a metal shadow.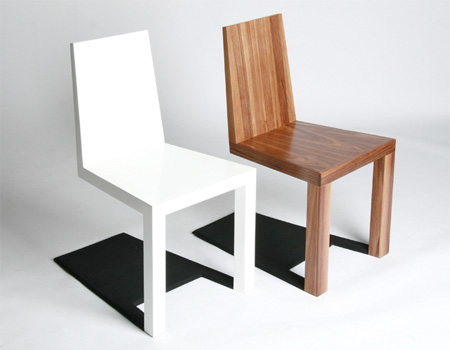 Pencil Chair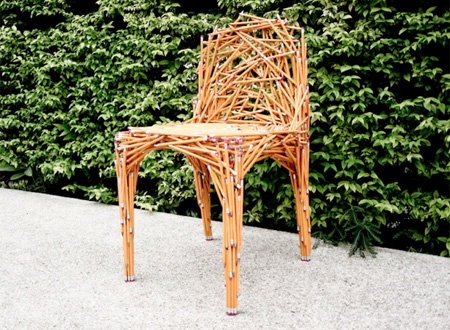 Oyster Chair
When folded it is a cushion, when unfolded it a comfortable chair.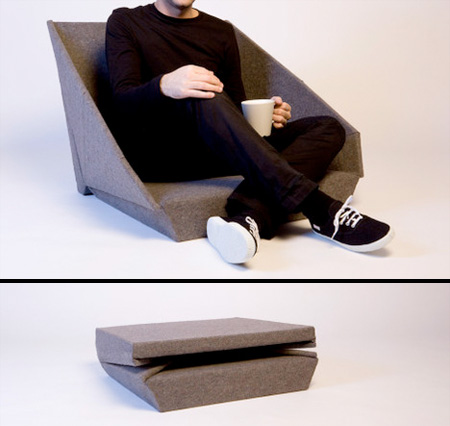 Walrus Chair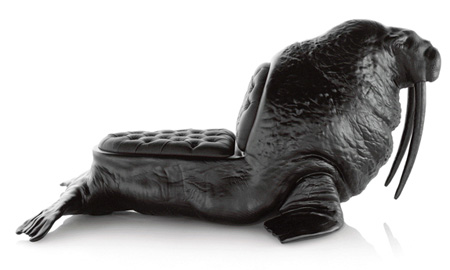 Tube Chair
Unusual chair made out of tubes by talented designer Tom Price.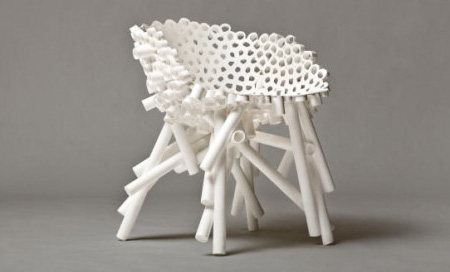 Corner Chairs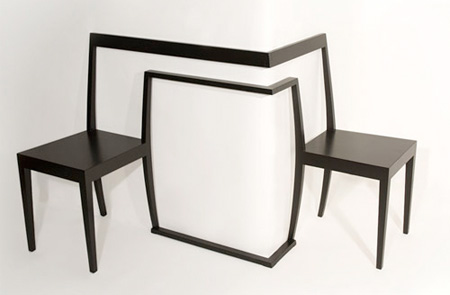 Sugar Chair
Candy inspired chair made out of pure sugar by Pieter Brenner.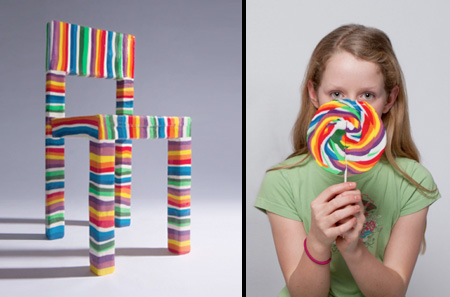 Silhouette Chair
Modern chair designed to be easily transformable into a bench.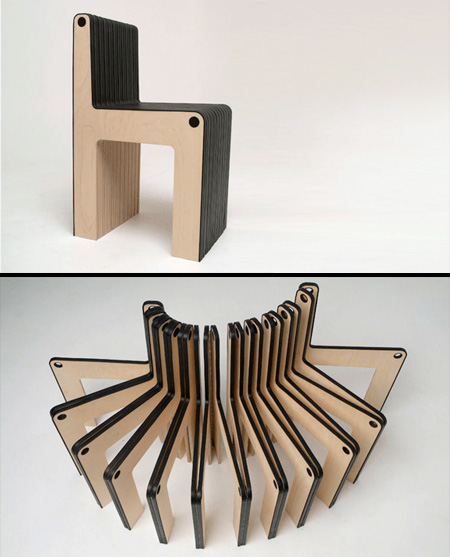 Rhino Chair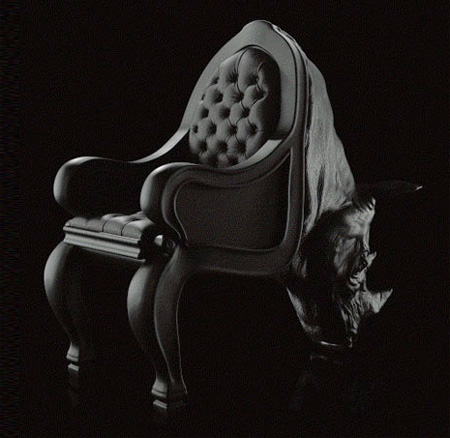 Silk Chair
Chair consists of silk thread tightened around a bearing oak frame.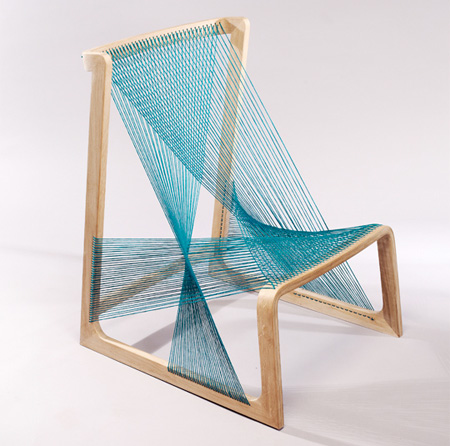 Mini Cooper Chair
David Gawthorpe transformed front end of a real car into a chair.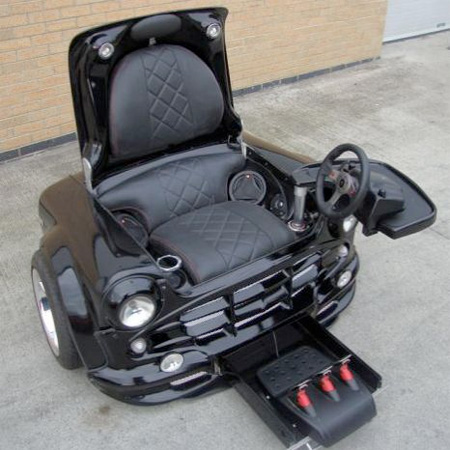 Bamboo Chair
Tea ceremony chair made by Japanese designer Hiroki Takada.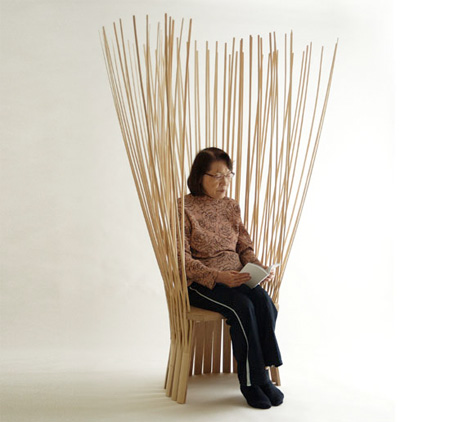 Unique chair by Philipp Aduatz designed to look like it is melting.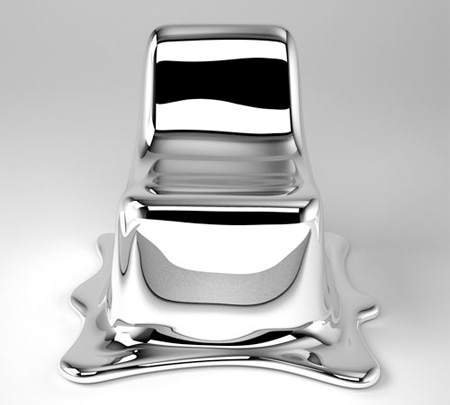 Amazing chair by Vivian Chiu is made out of ten smaller chairs.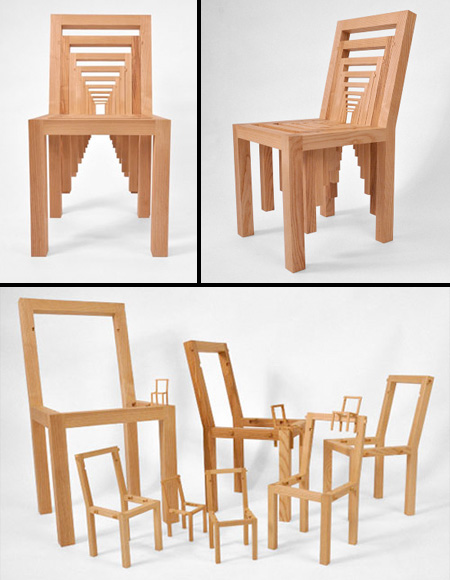 For more chair designs, check out: 17 Cool and Unusual Chairs