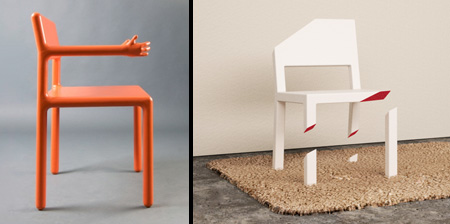 This post showcases creative chairs and the most unusual chair designs.
Flat Chair
Office chair transforms into a bed that allows you to sleep at work.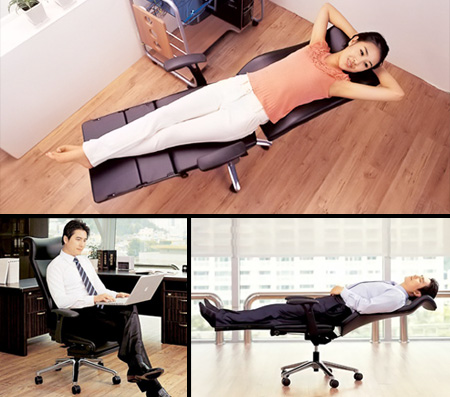 Comfortable pillow and blanket chair designed by Daisuke Motogi.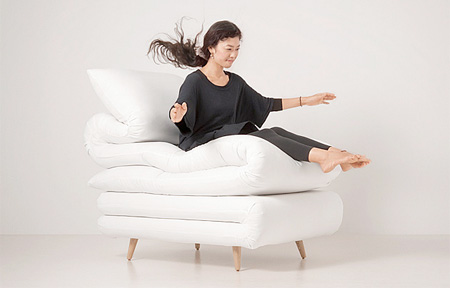 Emanuele Magini designed a chair for people who love football.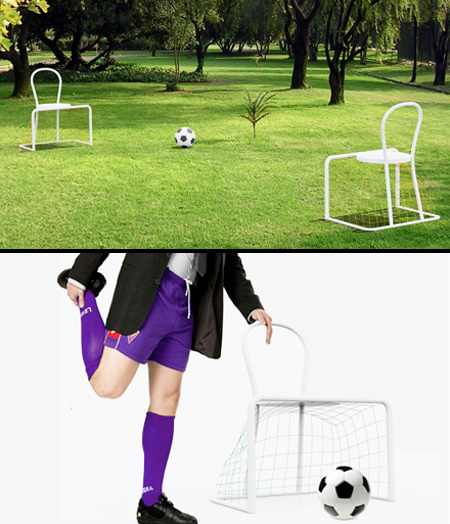 EVA Chair
Modern kids chair created by Japanese design studio h220430.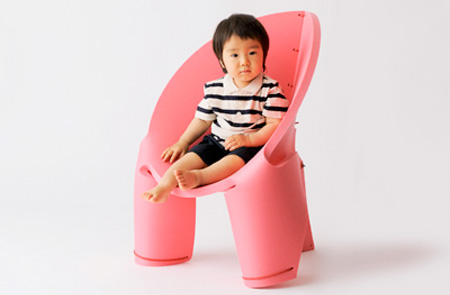 Cool chair handmade out of a single transparent polyester sheet.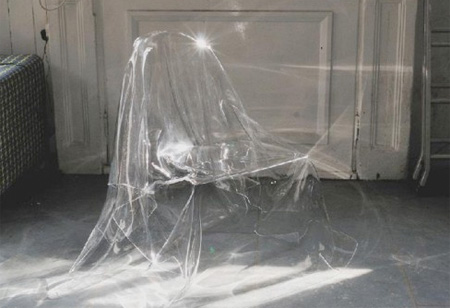 Wooden Chair
DIY Panton chair carved out of a tree log by Peter Jakubik.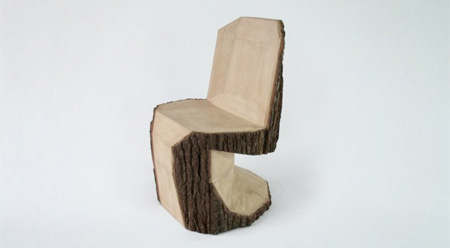 Skull Chair
"Souviens toi que tu vas mourir" (remember that you will die) chair.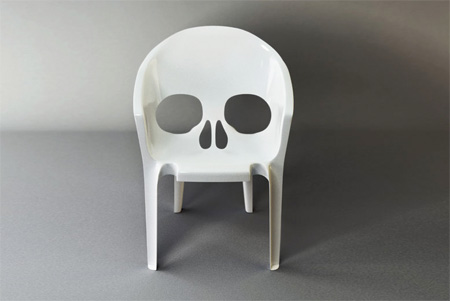 Unique chair designed by Kenjiro Yamakawa and Loren Kulesus.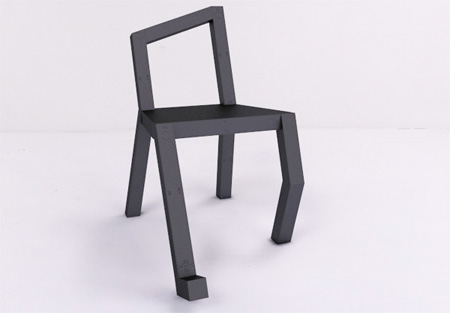 Grass Chair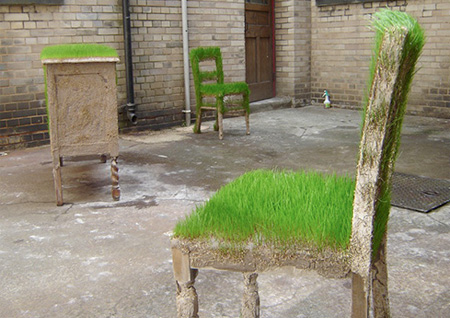 Magic Chair
Creative illusion chair made by Italian designer Davide Conti.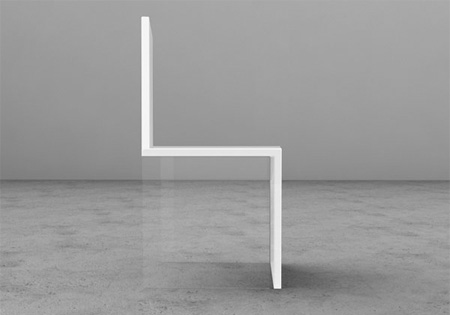 Viewing Chair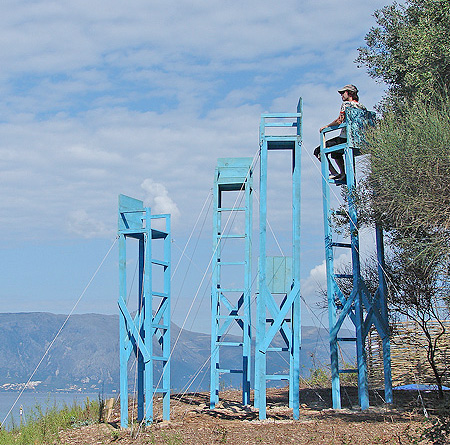 Music Box Chair
Lamp Chair
Space saving chair with integrated lamp made by Nieuwe Heren.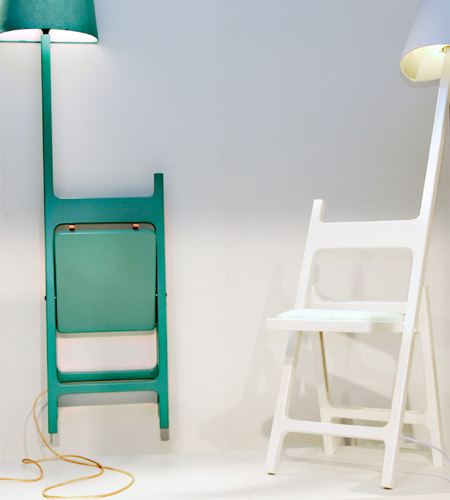 Hug Chair
Elegant chair designed by Gabriella Asztalos combines the original spiral shape and the values of a hug.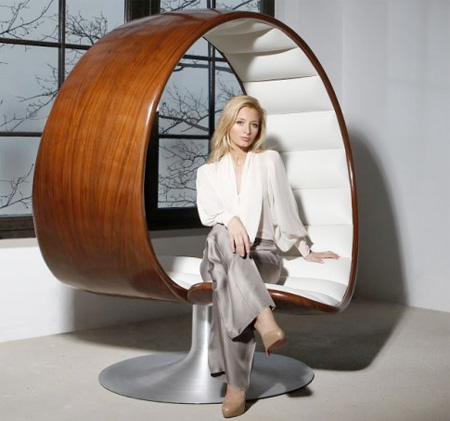 Metal Chair
Modern chair made of welded stainless steel by Jaebeom Jeong.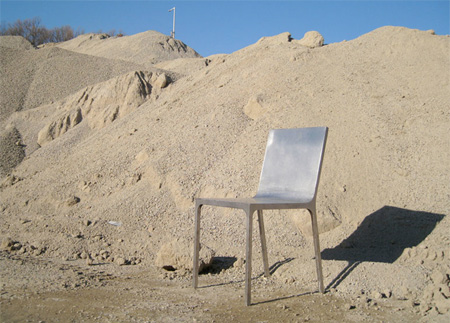 Unusual chair provides a stable place to sit, but creates an optical illusion that tells you otherwise.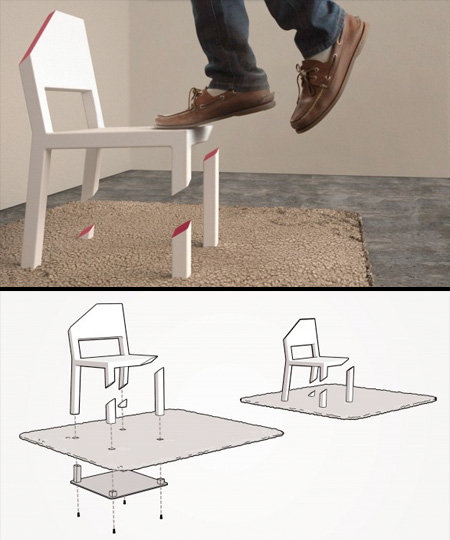 Unique chair with two arms designed by Oleksandr Shestakovych.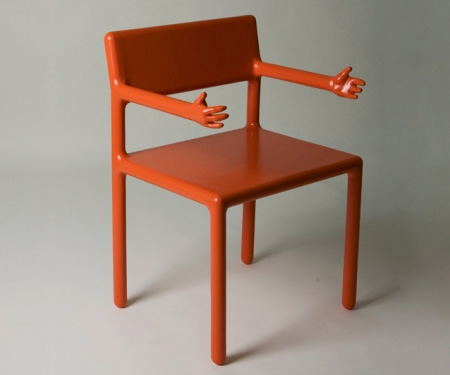 For more chair designs, check out: 12 Elegant and Unique Chairs