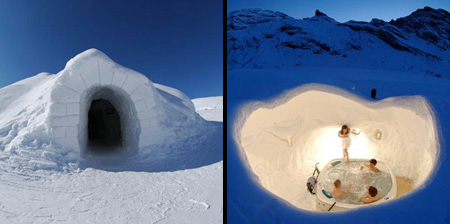 Every year, Iglu-Dorf team builds amazing Igloo villages at seven different locations in the Alps and the Pyrenees mountains.
Built from scratch every winter, it takes almost 3000 tons of snow to create each Igloo. Standard village consists of Igloo Hotel, Igloo Bar, series of tunnels, and smaller Igloos that serve as private rooms.

Talented artists decorate walls with beautiful snow and ice sculptures.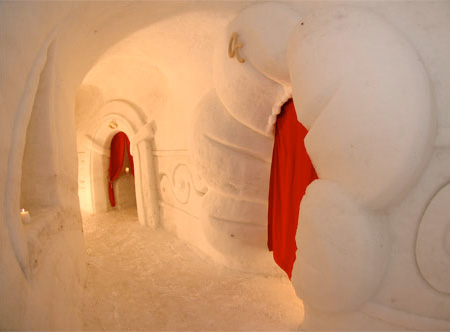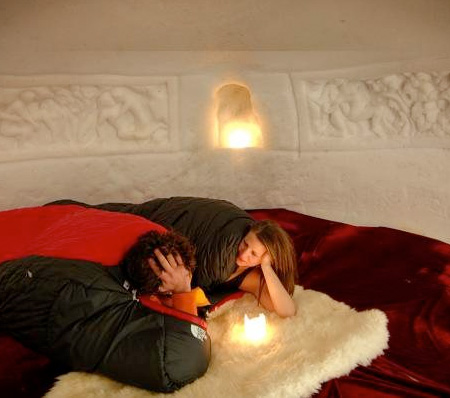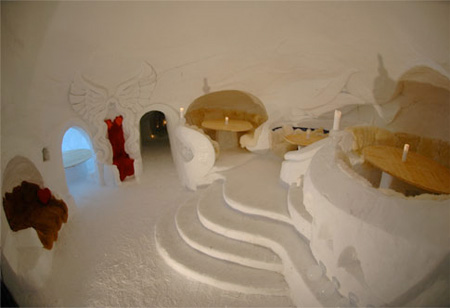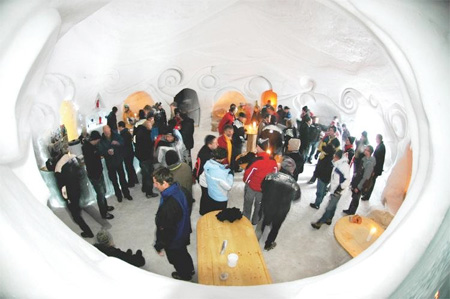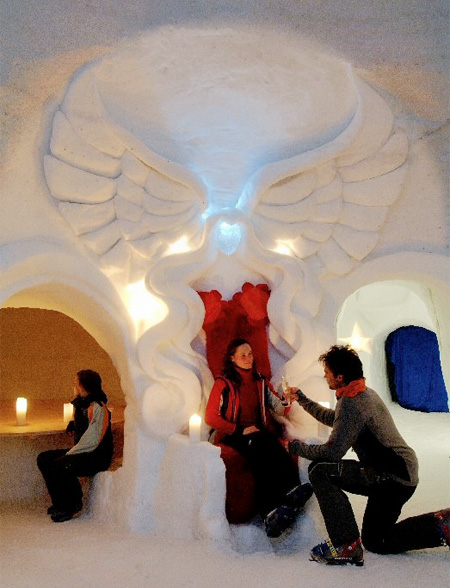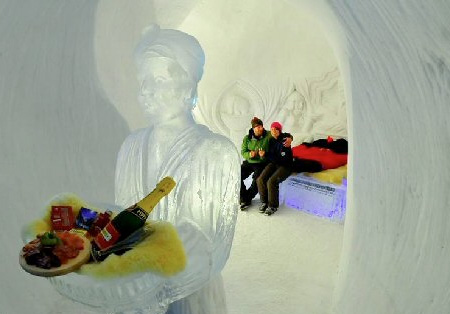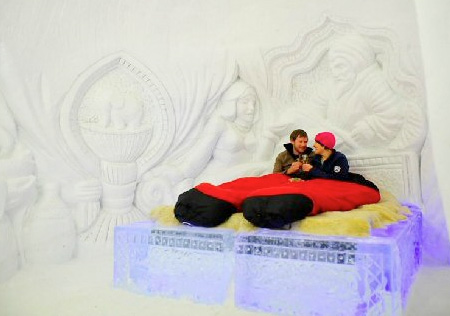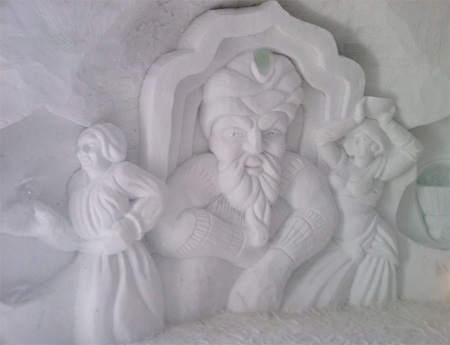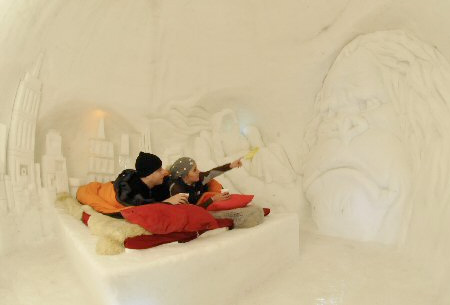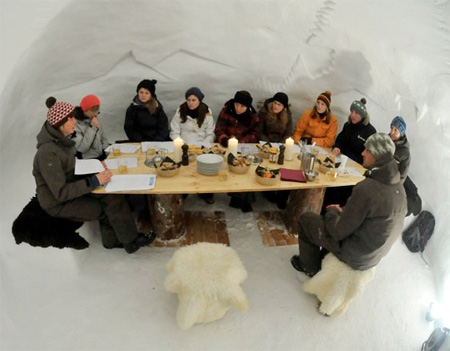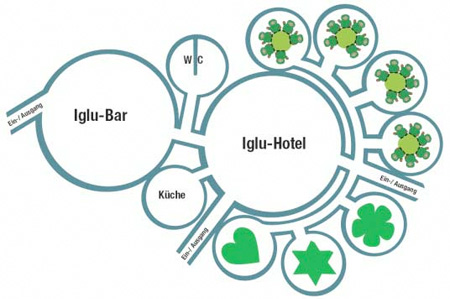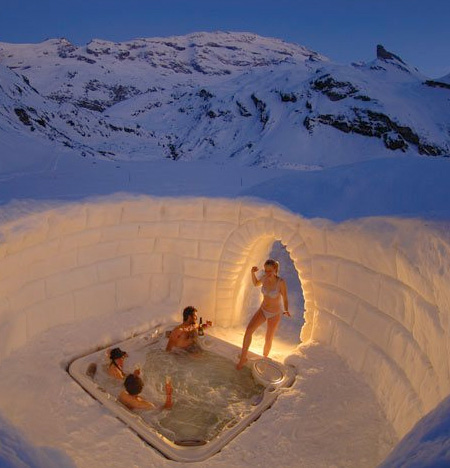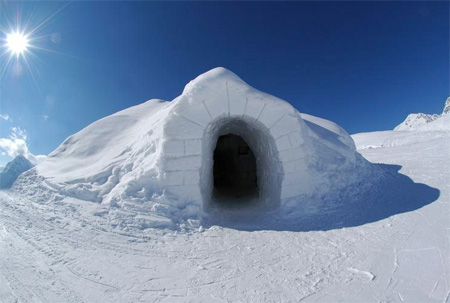 Also check out: Glass Igloos and 12 Unusual and Creative Hotels