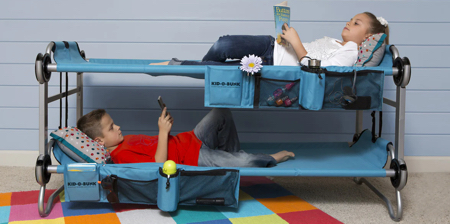 Portable and space-saving bunk cots designed for camping let people sleep comfortably in the great outdoors.
Disc-O-Bed stackable camp beds offer both convenience and relaxation.

Use them as bunk cots, benches, or separate beds – the choice is yours.

Rounded, non-sinking frame maintains its stability even on uneven terrain, ensuring a restful night's sleep without sinking into the earth.

Handy side organizers provide convenient storage for your essentials, be it camping gear or personal belongings.

Built tough with anti-rust steel and water-resistant fabric, stackable beds provide cozy, contouring sleep indoors or out.

Elevate your camping game, quite literally, and enjoy a night under the stars in style. Sweet dreams, happy campers!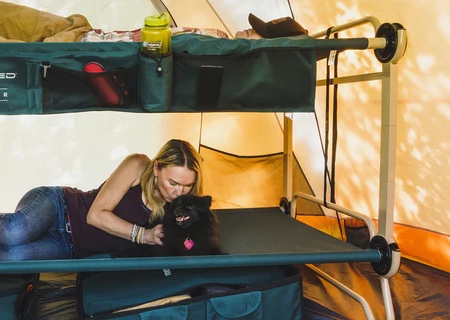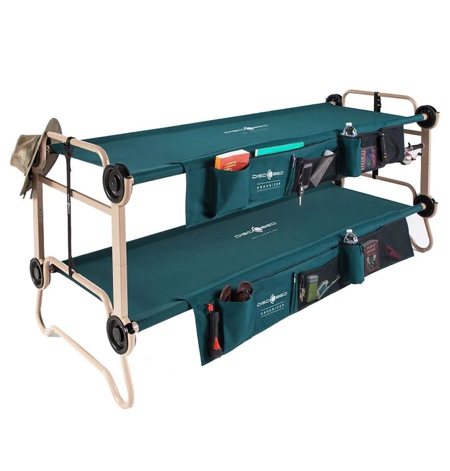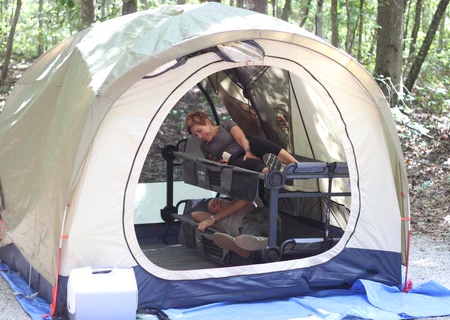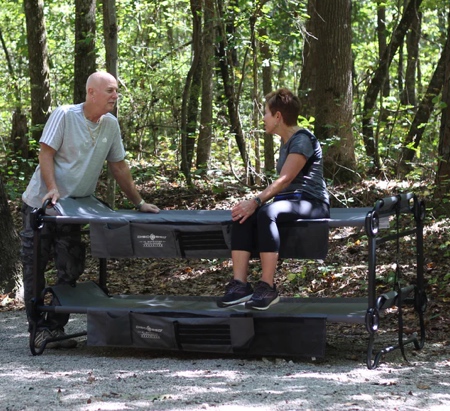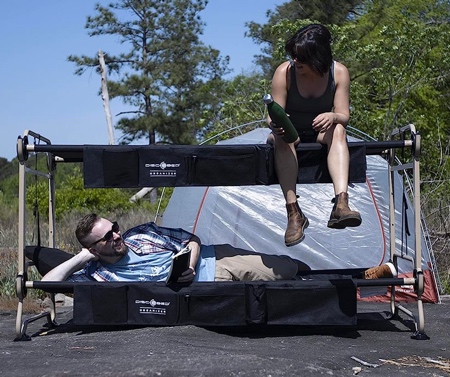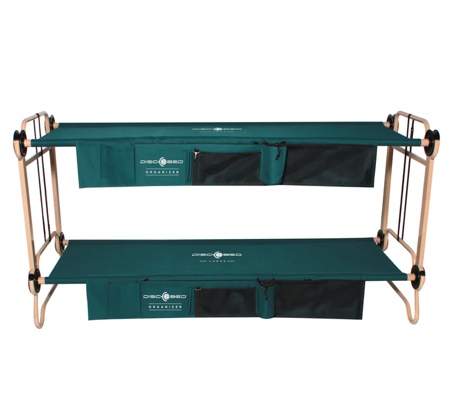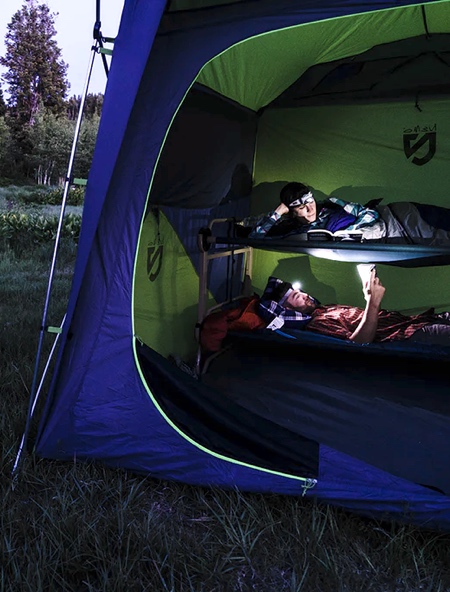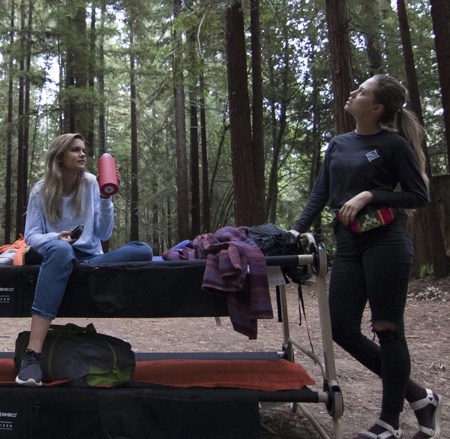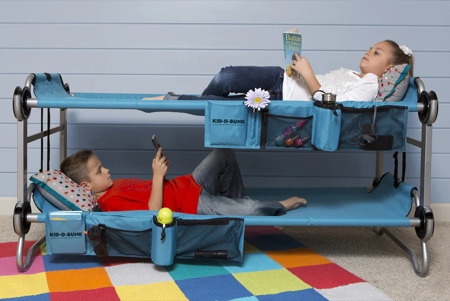 Also check out: Modular Camping Tent