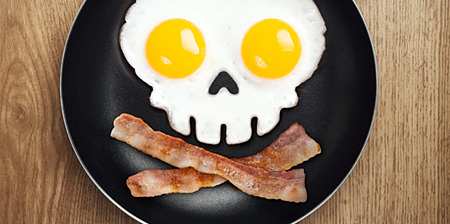 Creative meals prepared using skull shaped molds are perfect for Halloween.
Skull Pancakes
Halloween molds will help you make skull pancakes for breakfast.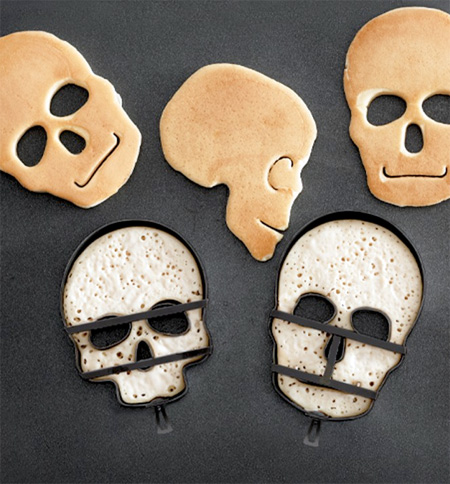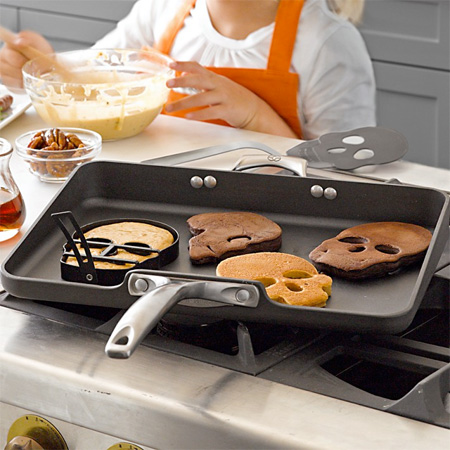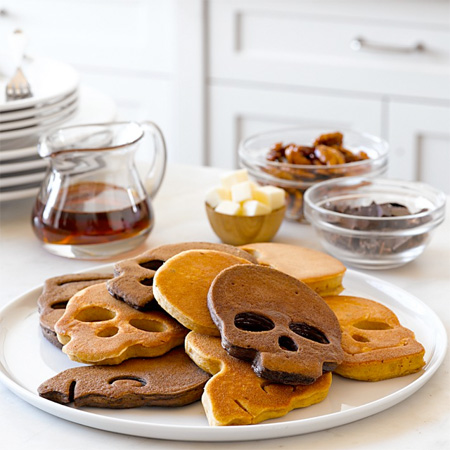 Eye-catching sugar cubes look like three-dimensional human skulls.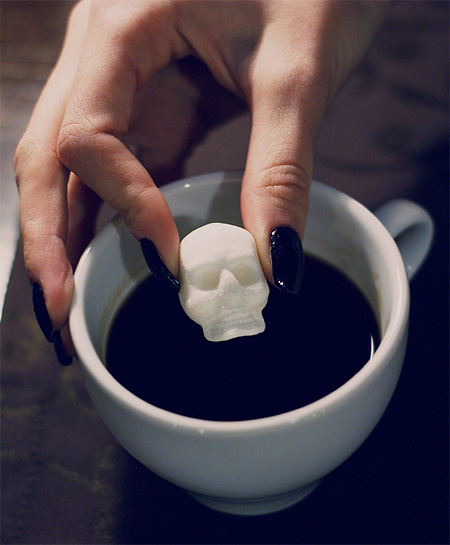 Skull Spoon
Creative skull inspired spoon gently reminds you that sugar is evil every time you drink tea or coffee. Use it to eat skull shaped food. [buy]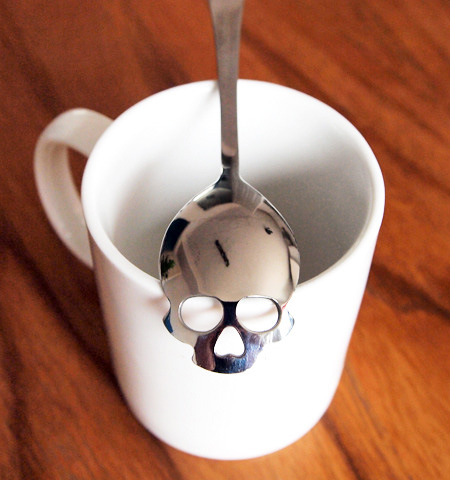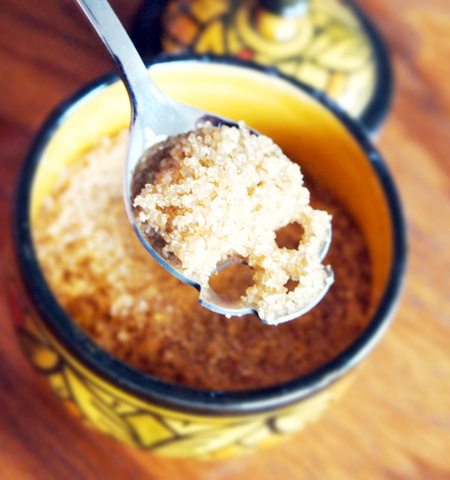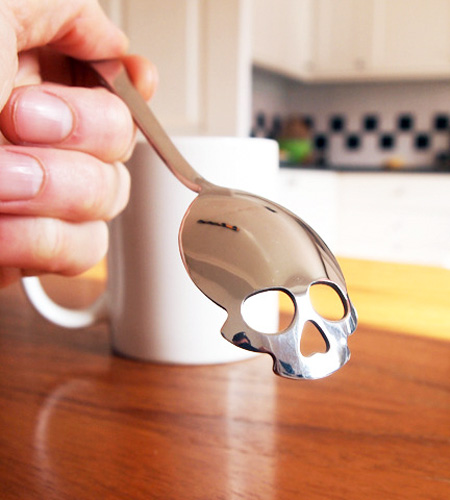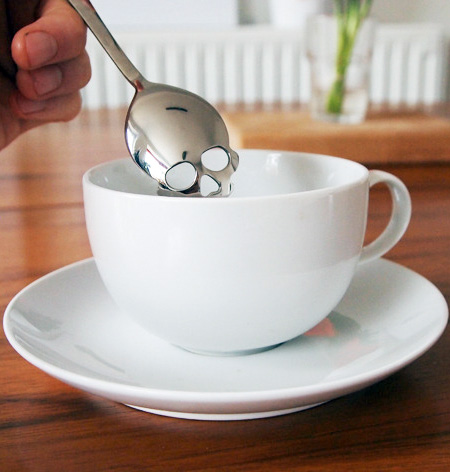 Skull Cake
Cake pan will help you bake cakes in the shape of human skulls.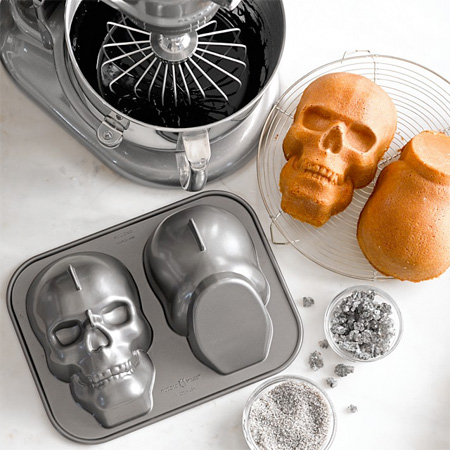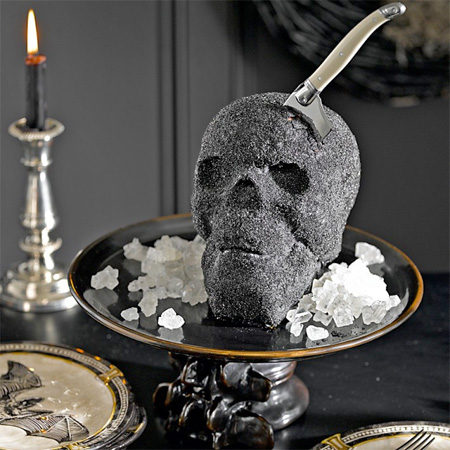 Fruit and Vegetable Skulls
Real vegetables and apples carved to look like realistic 3D skulls. [more]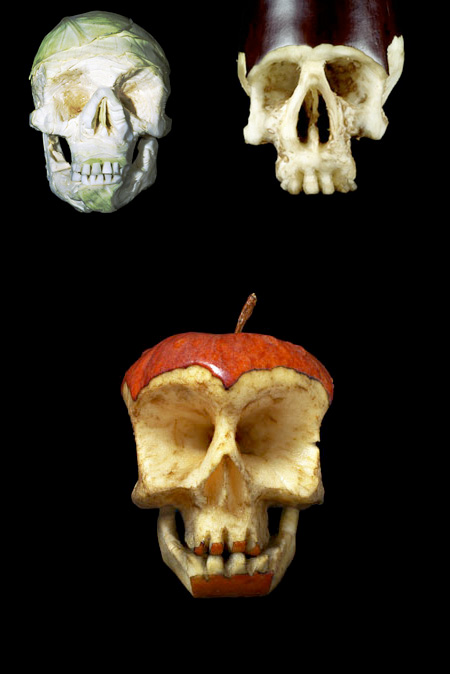 Skull Breakfast
Useful frame shapes and molds two eggs into Halloween egg skull. [buy]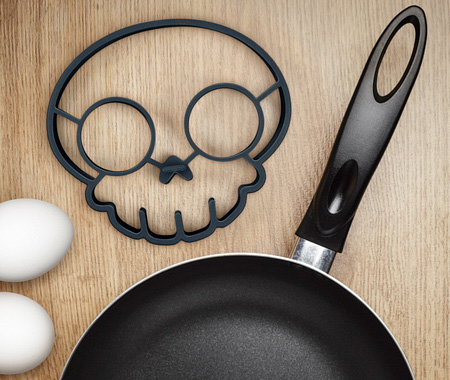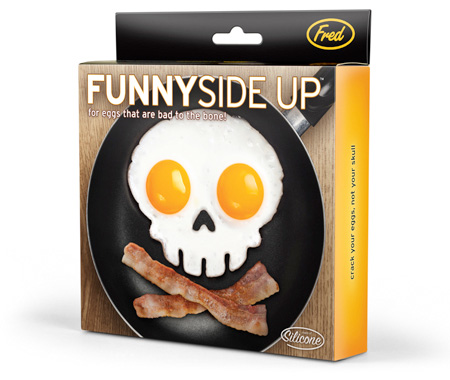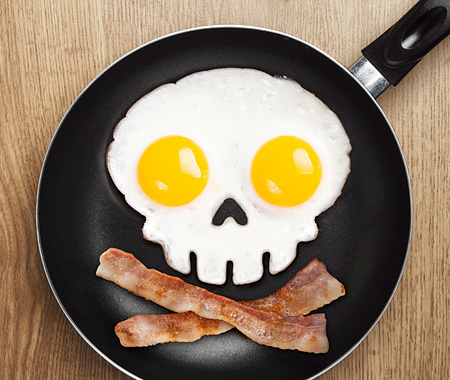 Also check out: Scary Halloween Pumpkin Carvings