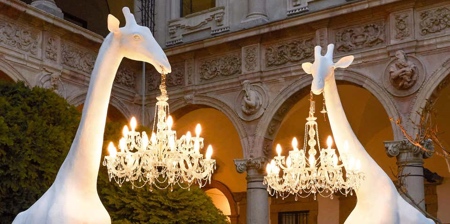 Beautiful white giraffe holds classic Marie-Therese chandelier to represent irony and lightness.
"Giraffe in Love" chandelier designed by Italian artist Marcantonio Raimondi Malerba and Qeeboo.

Young giraffe is in love, but she does not know it yet. Her heart is far from her head and she lives love light-heartedly.

Fiberglass 4 meter Giraffe holding wind and water-resistant chandelier.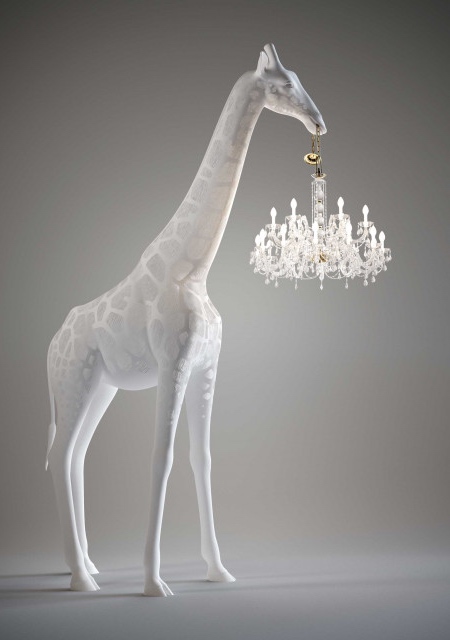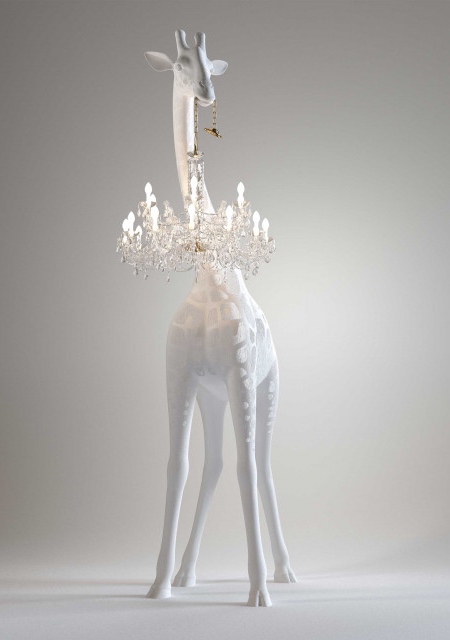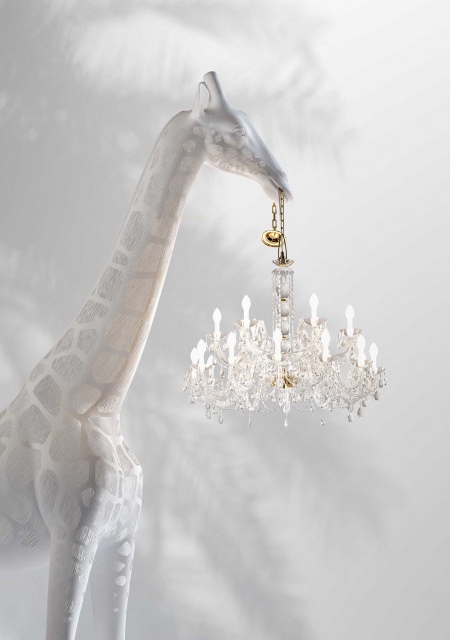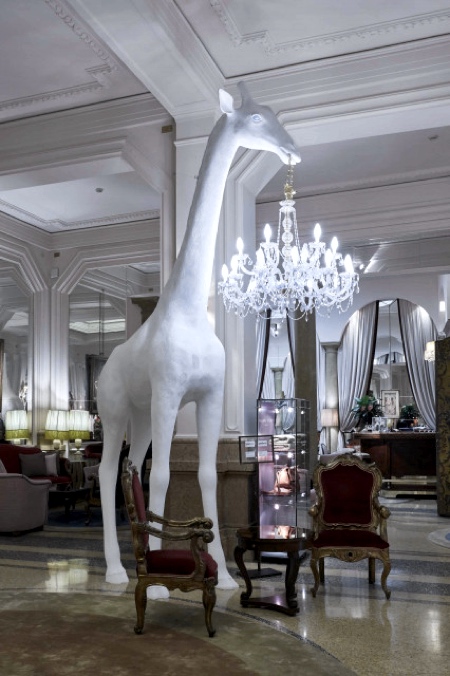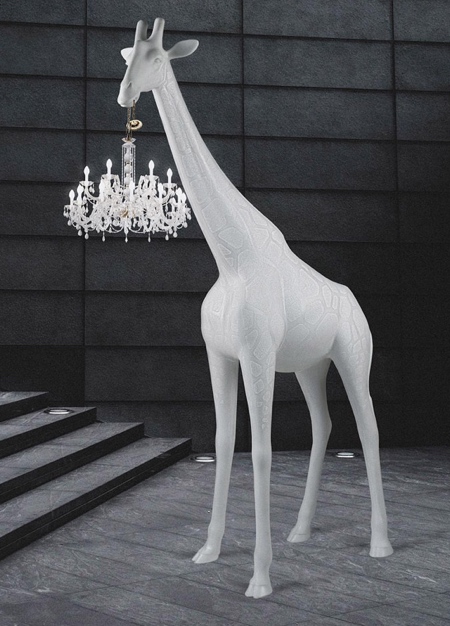 Also check out: Gummy Bear Chandelier