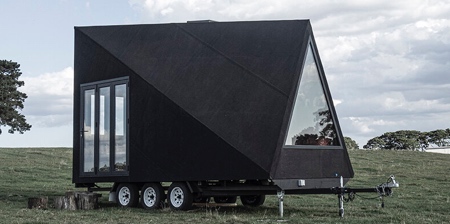 Modern A-frame cabin designed to be wheeled into beautiful locations allows people to experience nature in their own safe and private micro-home.
"Base Cabin" made by Studio Edwards features comfortable bed under the A-frame roof with large triangular window that provides breathtaking views.

Small kitchen area and a bathroom with a shower are integrated into the interior design.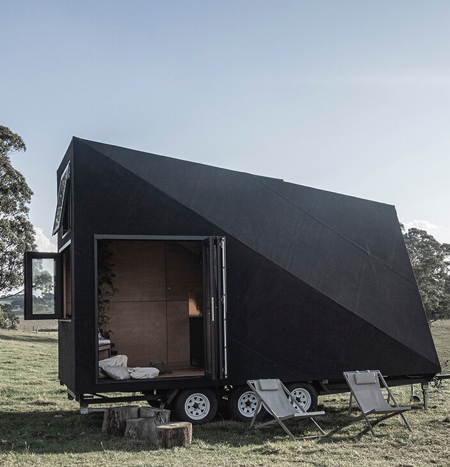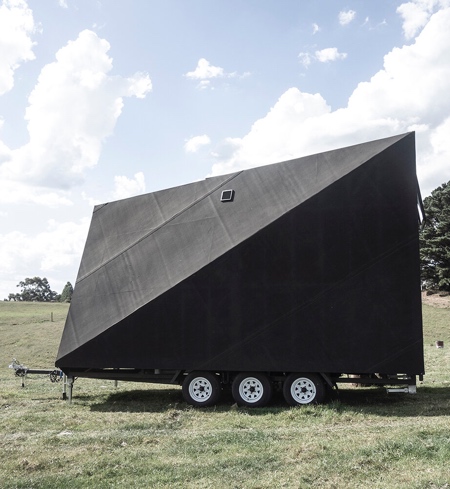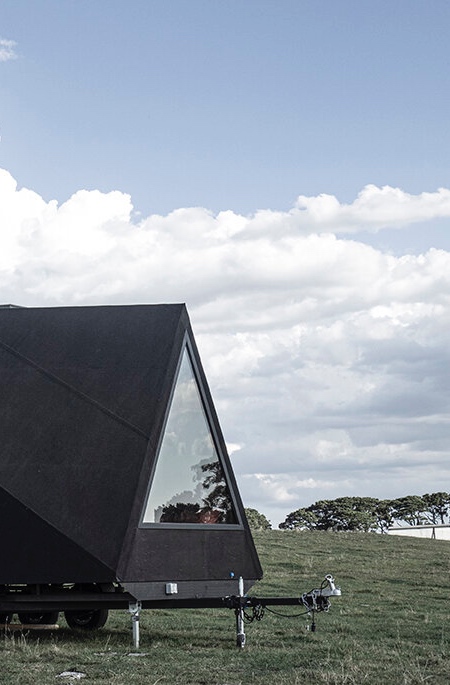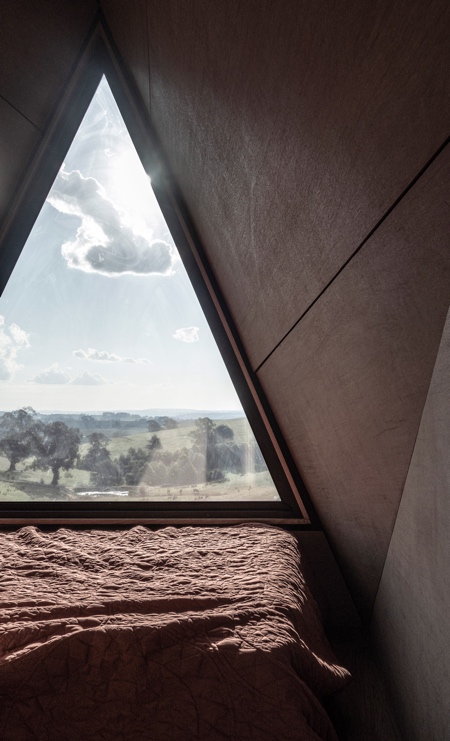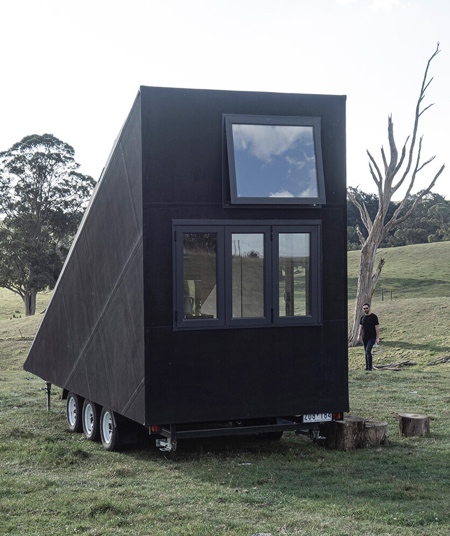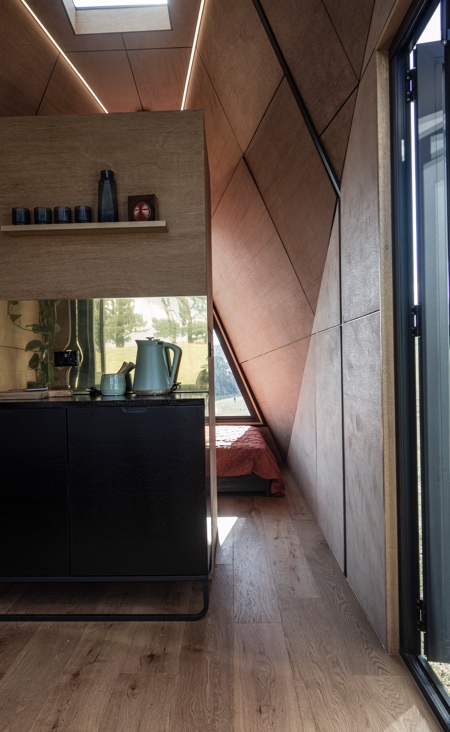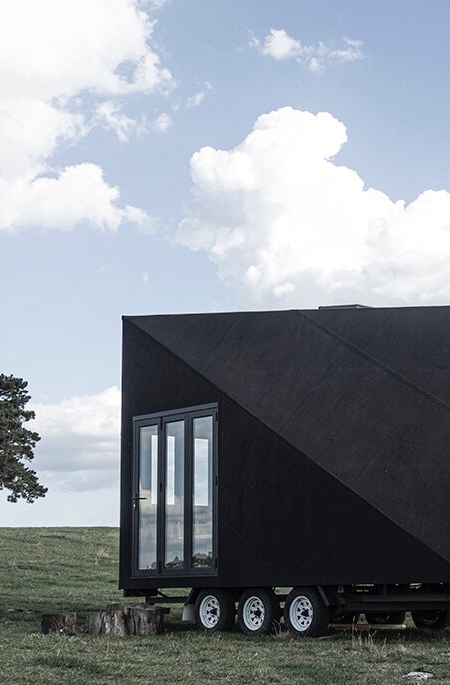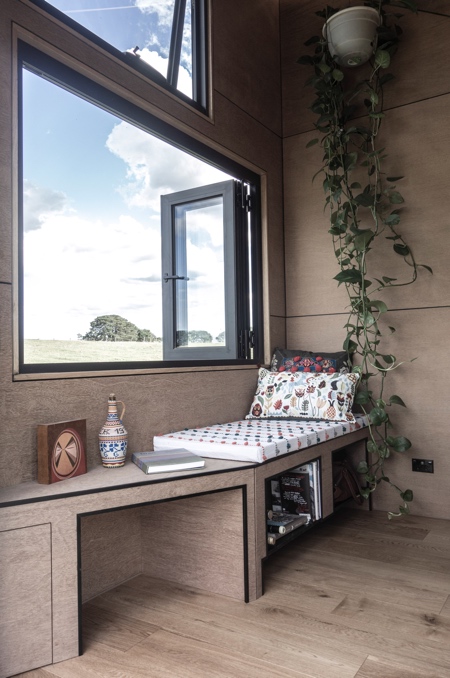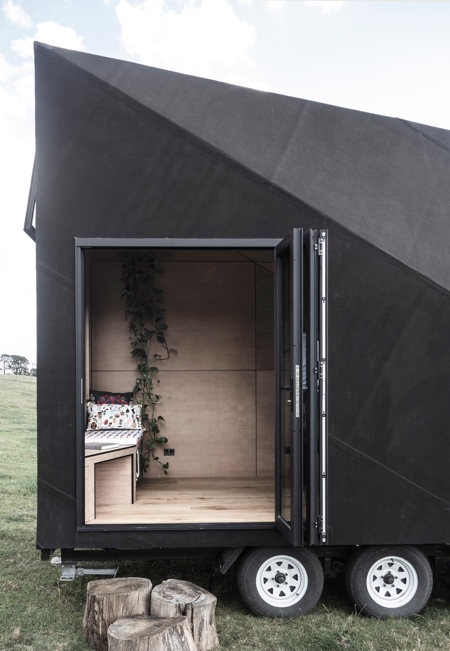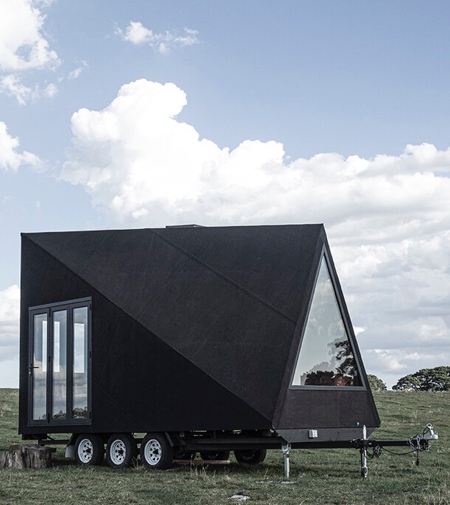 Also check out: Cabin on Wheels