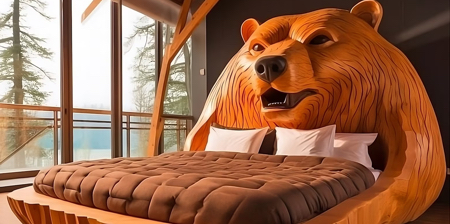 Wooden beds carved to look like giant heads of wild animals designed to make bedtime an unforgettable experience.
Crafted from sustainable wood, these whimsical beds capture the spirit of beloved animals, from the majestic lion to the playful giraffe.

Let the magic of the savanna come alive in your child's bedroom, as they drift off to sleep in the comforting embrace of a gentle giant.

Embark on a safari of dreams in one of the Animal Shaped Beds by DFI.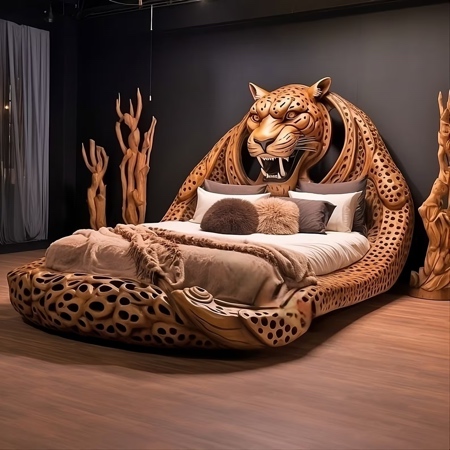 Tiger Bed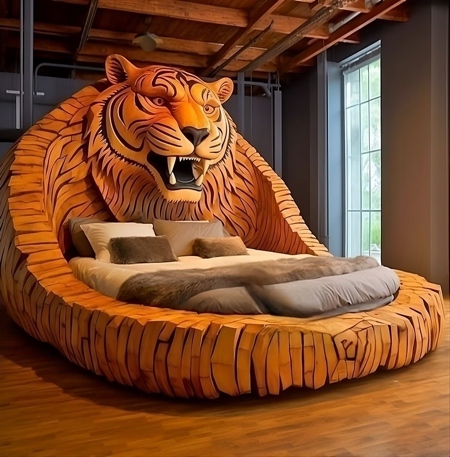 Giraffe Bed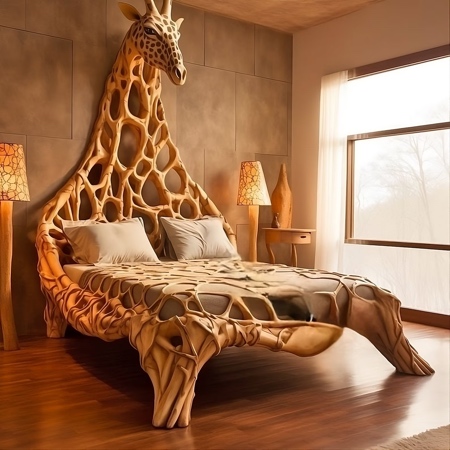 Lion Bed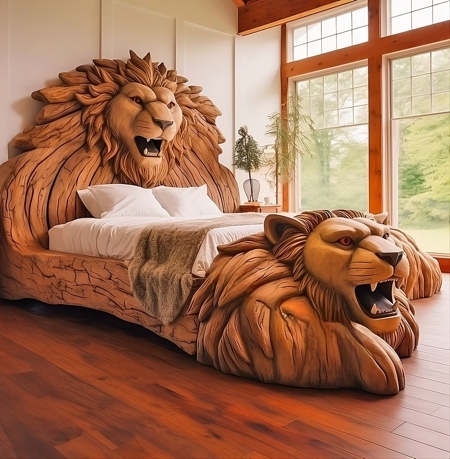 Bear Bed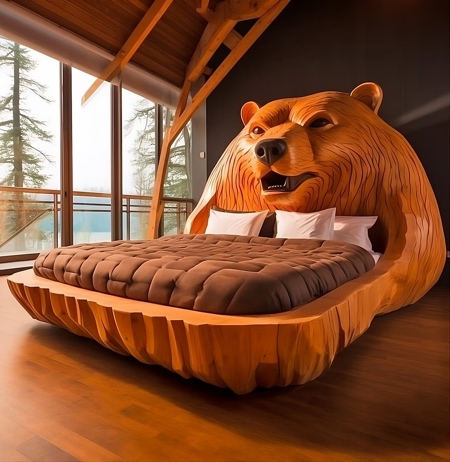 Also check out: Giant Bird's Nest Bed