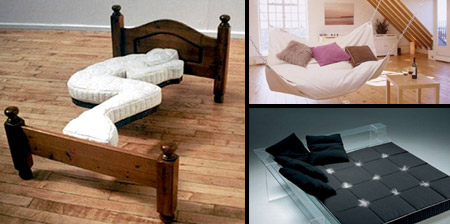 Unique and innovative beds that will help you relax at the end of the day.
Car Bed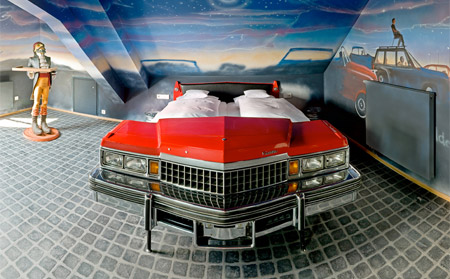 Unusual bed from Ernesto Neto allows you to sleep standing up.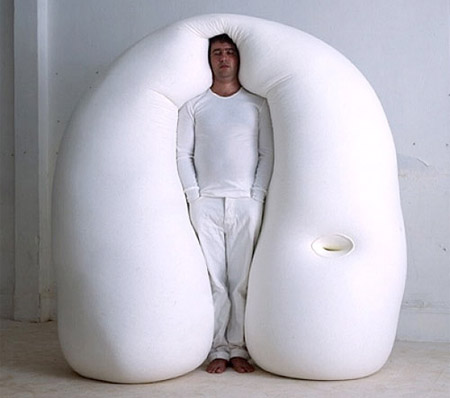 Nest Bed
Awesome bed designed to be as comfortable and cozy as a nest.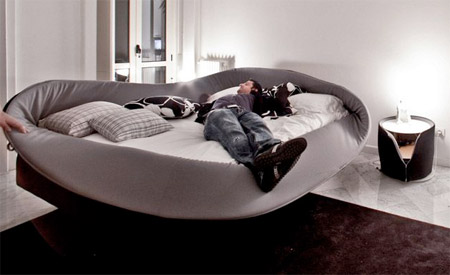 Bookcase Bed
Karen Babel has designed a bed that hides between bookshelves.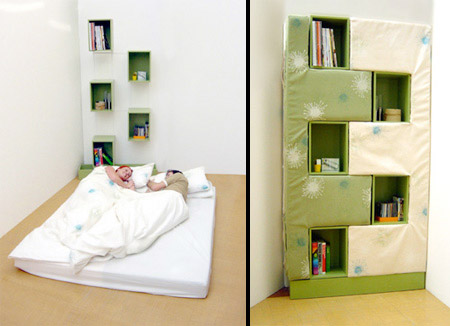 Safety Bed
Weird bed locks you into place to make sure that you do not move.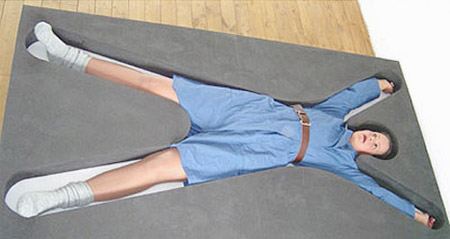 Grass Bed
Nature inspired bed for people that like to sleep in their garden.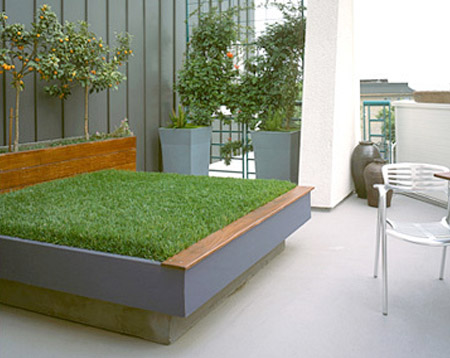 Wang Wenxi from China has designed an earthquake proof bed. Combine it with the best mattresse for maximum comfort.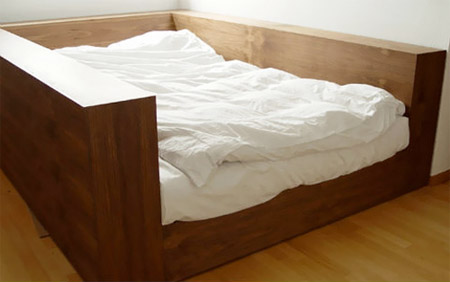 Phi-ton Bed
Adjusts to unique desires and physical characteristics of every user.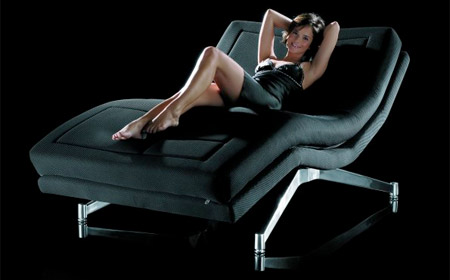 Foldable Bed
Innovative bed made of fiberglass reinforced plastic tubes can fold and adjust to different mattress sizes.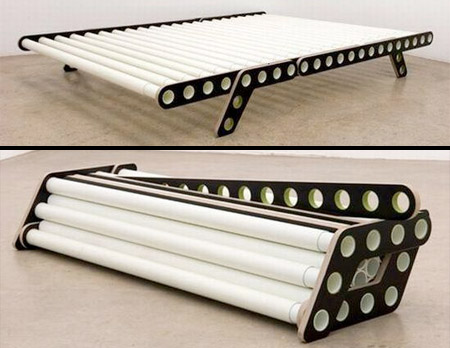 Floating Bed
Supported by one foot in the middle to creates the floating illusion.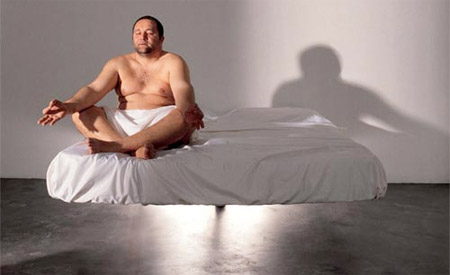 Ice Bed
Cool bed carved out of ice is located inside Ice Hotel in Sweden.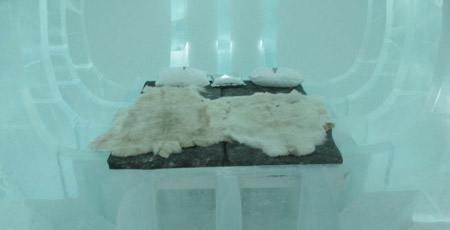 Creative bed designed for people that do not move when they sleep.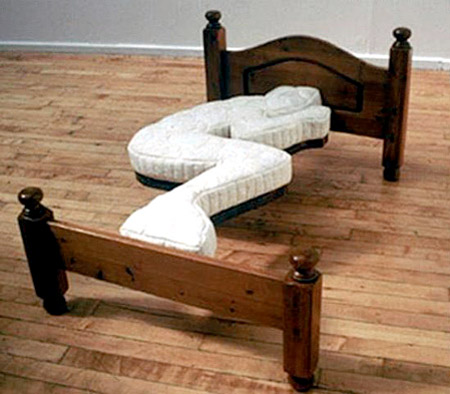 Stylish bed designed by Italian manufacturer Santambrogio Milano for people with modern homes and luxury bed linen.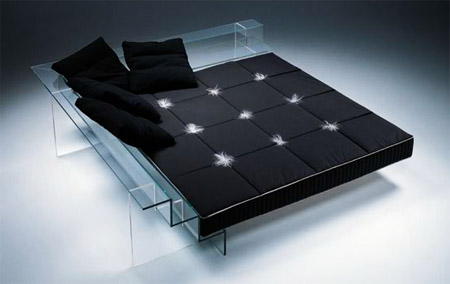 This cool suspended bed will spice up any contemporary bedroom.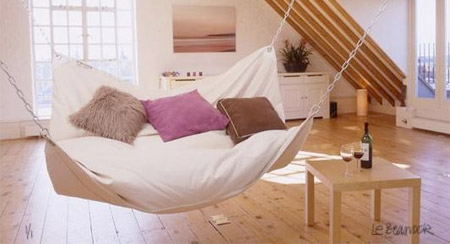 For more bed designs, check out: 12 Unique and Creative Beds