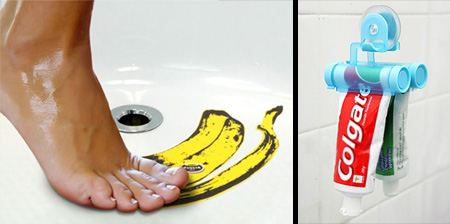 Collection of useful bathroom gadgets and creative inventions designed to make our lives easier and more efficient.
AquaNotes Waterproof Notepad
This cool waterproof notepad allows you to write down your ideas while you are in the shower. [buy]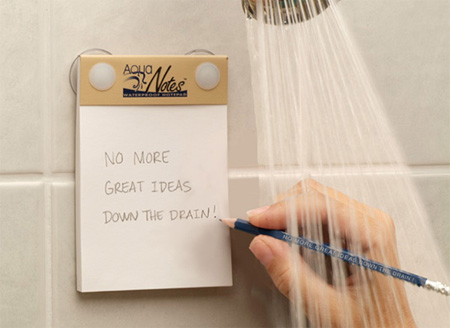 Goatee Shaver
Innovative grooming tool designed to give you the perfect goatee every time you shave. [buy]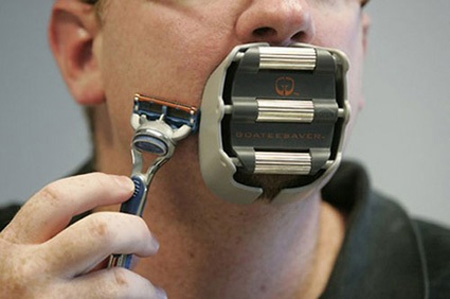 Shower Mic
Not only is it a useful sponge for washing up, but it also has the uncanny ability to unleash your inner Sinatra.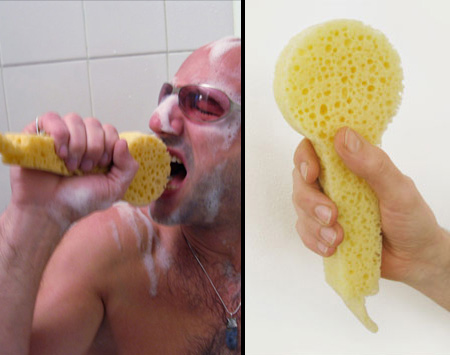 Toothpaste Dispenser
Easy to operate, just press the button and the toothpaste comes out.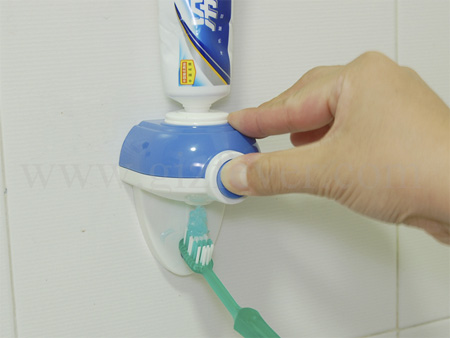 Magnet Soap Holder
Cool soap holder with magnet claw to match your modern bathroom.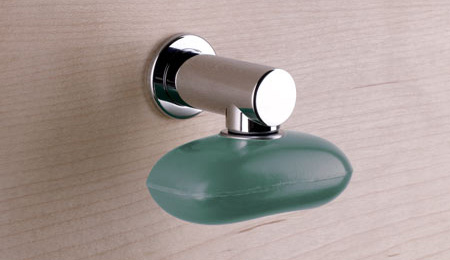 Robot Toothbrush Holder
Fun plastic robots, complete with a suction cup back and two very helpful robot hands for holding toothbrushes, razors or just about anything. [buy]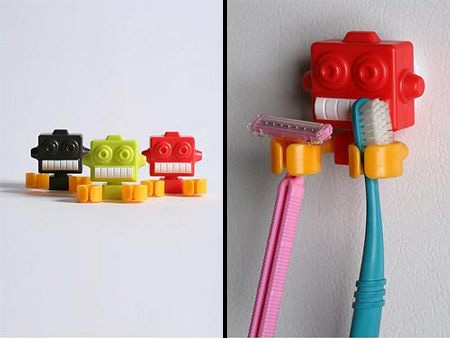 Help! Drain Stopper
Creative rubber drain plug for your sink with a quirky twist.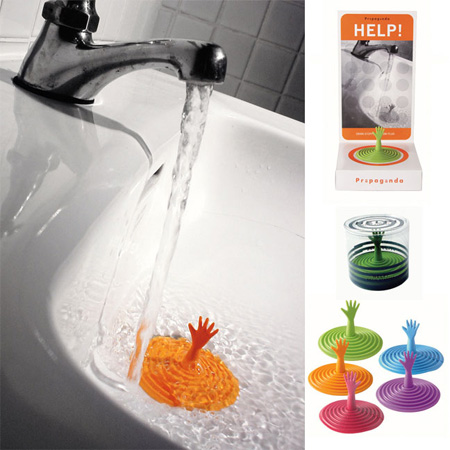 Soap Dispenser
This cool dispenser for liquid soap comes with a stainless steel support and disposable clear container.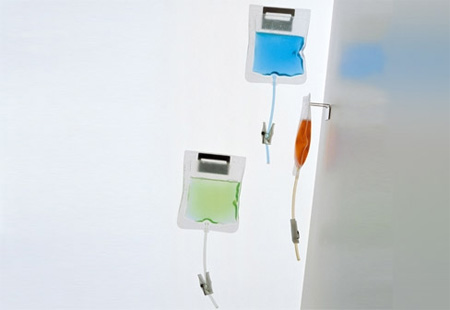 Shower Stickers
Designed by Sun-ah Sin, these stickers are made from a rubbery material that will stick to any surface. Just slip your shower hose thru and move it anywhere you like.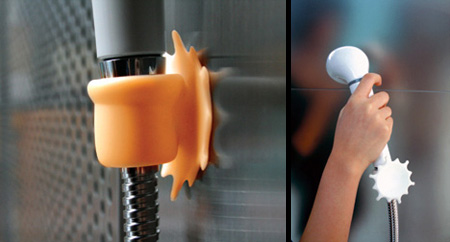 Mirror Swipe
Is your bathroom mirror steamed up again? Just give it a Swipe.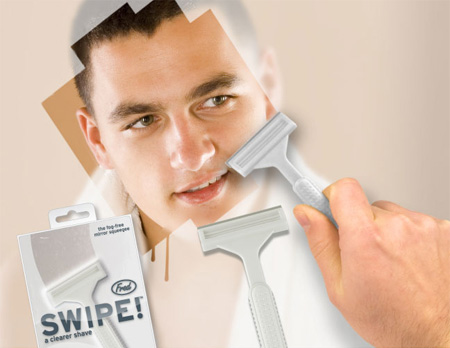 Smiley Face Toothbrush Holder
This clever toothbrush holder puts a happy face on dental hygiene. [buy]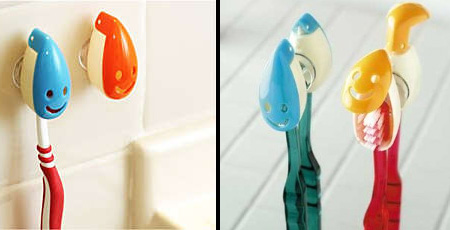 Slip No More
To ensure a sure-footed shower, peel these bananas and apply them to the floor of your bathtub or shower stall.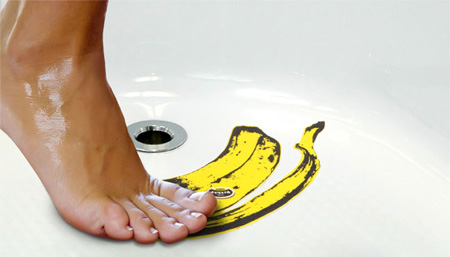 Toothpaste Squeezer
Say goodbye to wasted toothpaste with this convenient squeezer.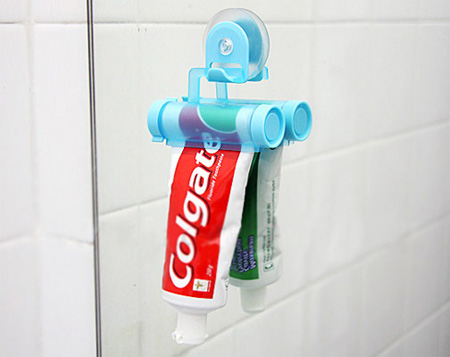 Nose Shower Gel Dispenser
Just squeeze or press it and green shower gel oozes out of the right nostril. Gross and funny at the same time. [buy]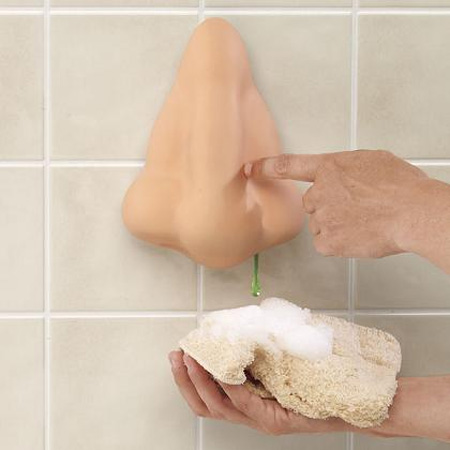 Animal Toothpaste Heads
Cool toothpaste heads made to encourage kids to brush their teeth. [buy]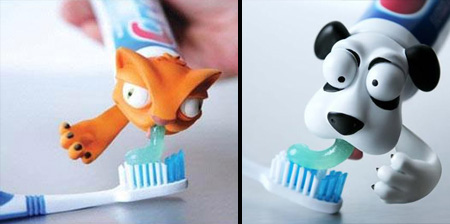 Also check out: Super Mario Bathroom and Glass Floor Bathroom