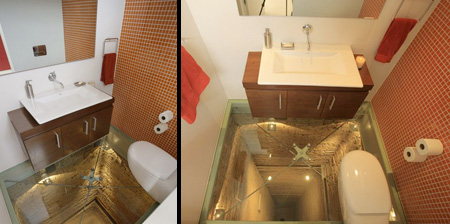 Scary bathroom with terrifying floor made of glass was constructed on top of illuminated elevator shaft of the 15-story building in Guadalajara, Mexico.
Creative bathroom was designed by Hernandez Silva architects for the owners and guests of the penthouse apartment.

Scared people can sit on the toilet and look through transparent floor.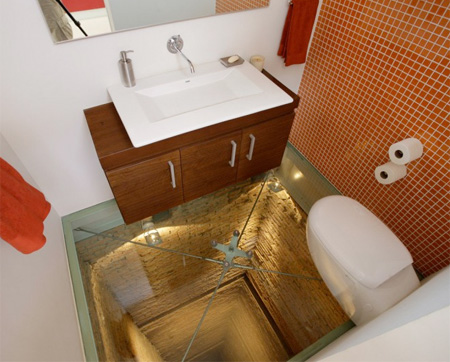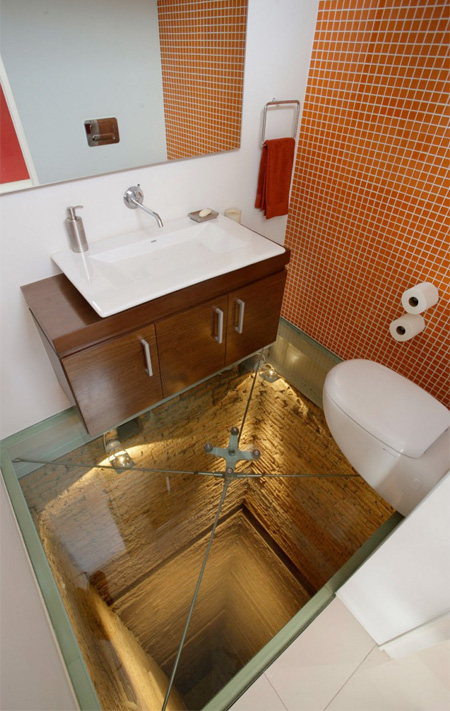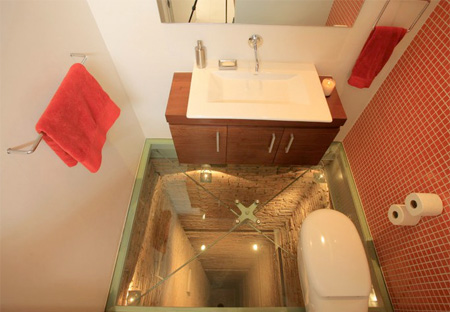 Also check out: Glass Skywalk and Super Mario Bathroom