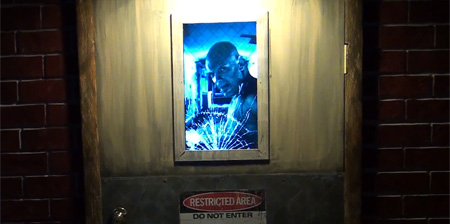 Terrifying animatronic door creates realistic illusion of an axe wielding killer who is trying to break through.
Priced at $3,500 USD, custom made prop door is equipped with 22 inch LCD monitor and all the necessary electronics and pneumatics.

Axe killer and other video illusions were created by Hi-Rez Designs.

This door is perfect for haunted houses and Halloween parties.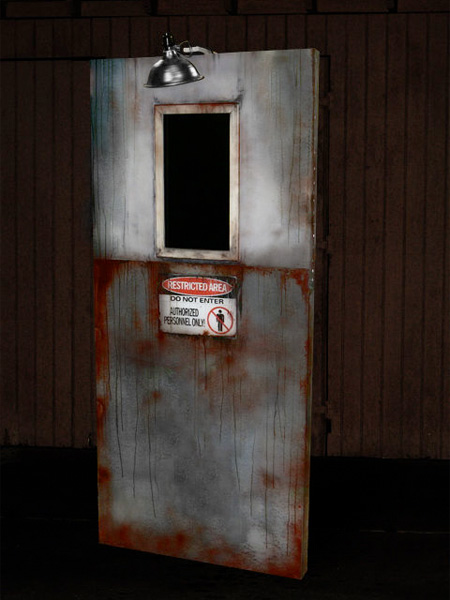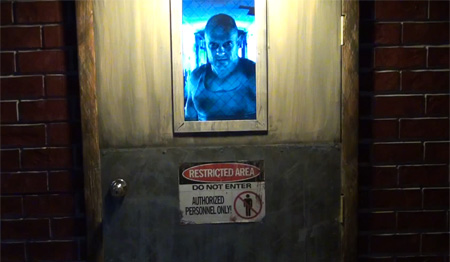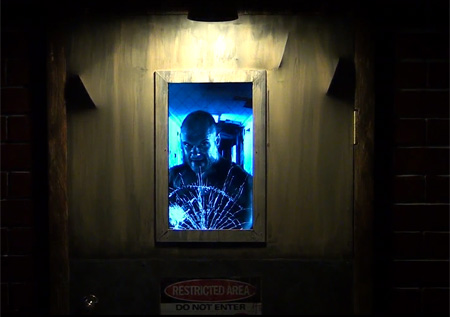 Also check out: 3D Pumpkin Carvings and Cool Halloween Costumes