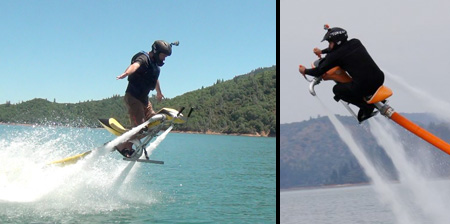 Innovative flying bike allows people to reach heights of up to 30 ft (9 m) and speeds of up to 25 mph (40 km/h).
Experienced users will be able to dive below water (up to 10 ft) and do insane aerial tricks such as 360 degree barrel rolls and back flips.

Water powered Jetovator is priced at $8,975 USD.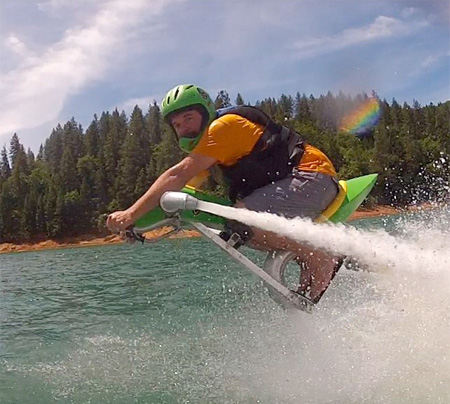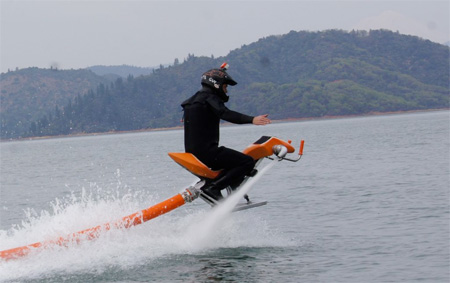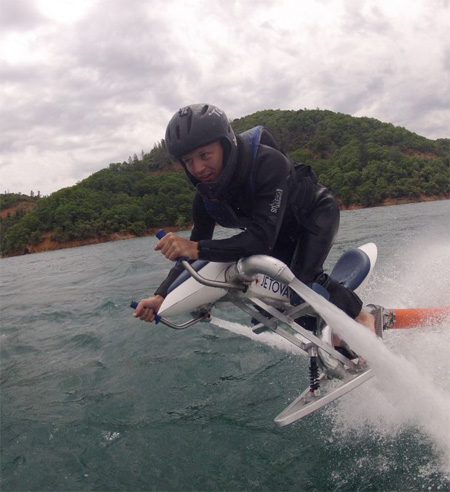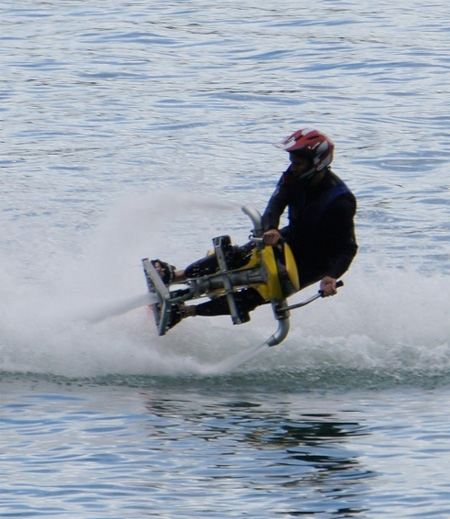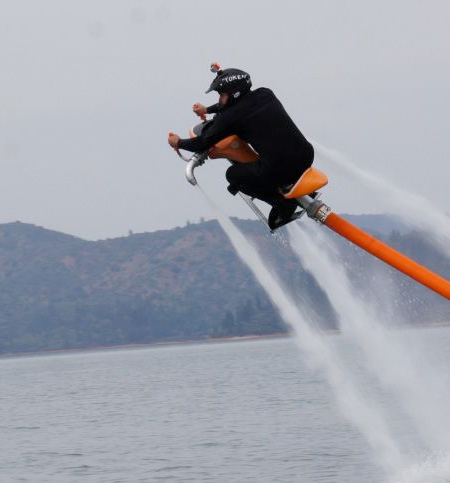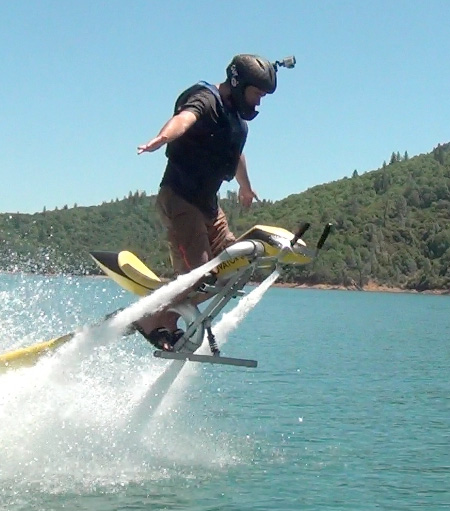 Also check out: Shark Inspired Personal Watercraft