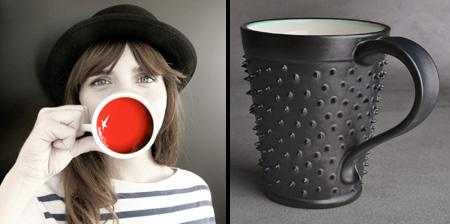 Creative and eye-catching mugs make perfect gifts for coffee addicts, tea lovers, and hot chocolate enthusiasts.
Lap Mug
Innovative coffee mug designed by Thelermont Hupton is perfectly shaped for resting in your lap.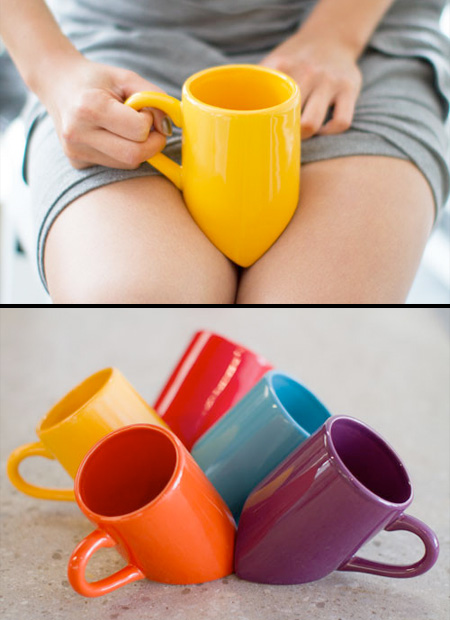 LEGO Mug
Build something while you drink your morning coffee. This amazing mug is compatible with official LEGO bricks. [buy]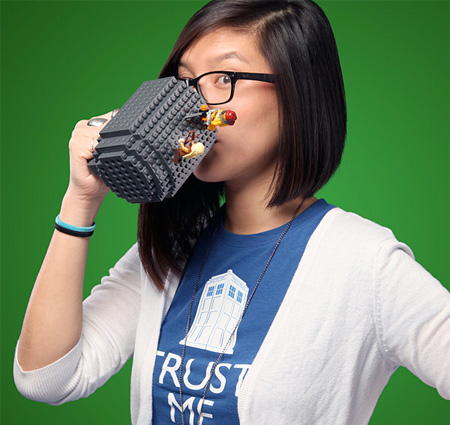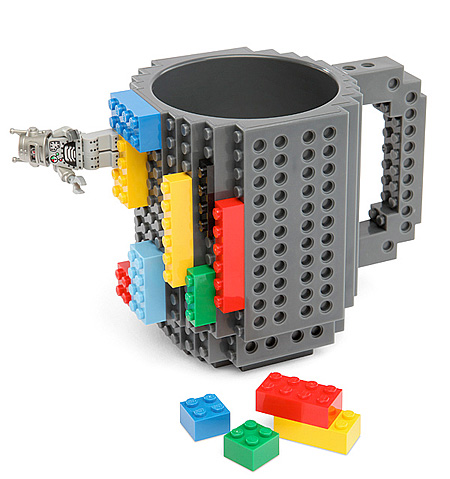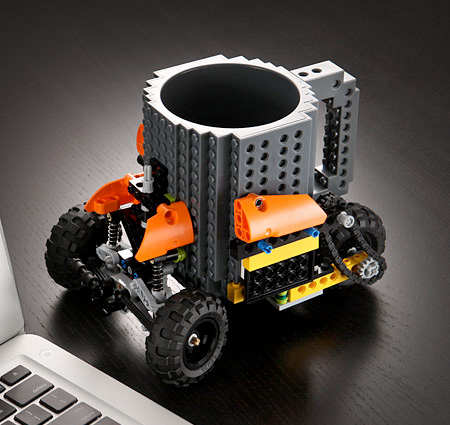 Lock Mug
Coffee mug for the office features a hole that prevents other people from using it. Only the owner has a plug that makes the mug functional.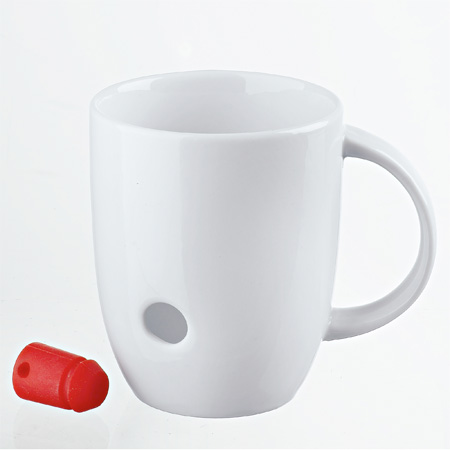 Personal Fondue Mug
Melt cheese or delicious chocolate is your personal fondue mug. [buy]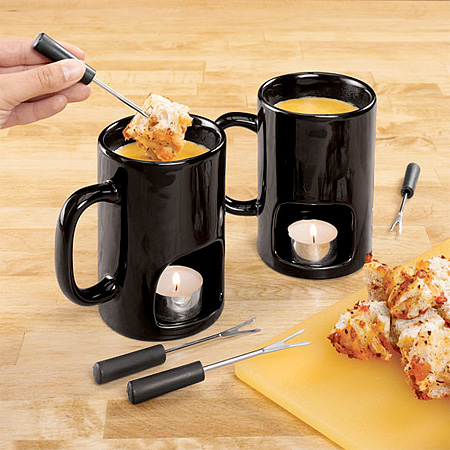 Prescription Mug
Clever mug for coffee addicts looks just like a prescription bottle. [buy]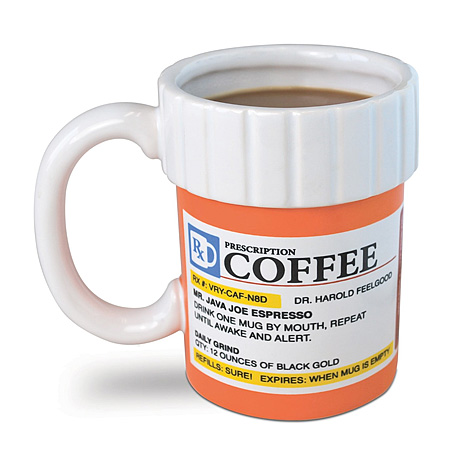 Tilted Mug
Innovative mug can be position on a specific angle that allows you to pour beer without foam.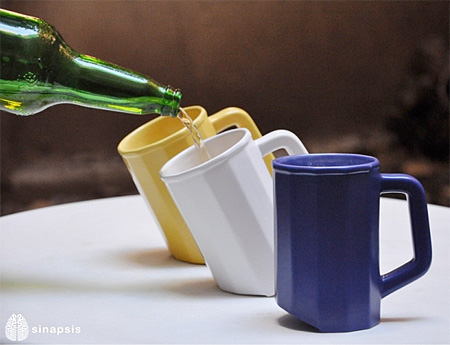 Dwight Mug
Coffee mug looks like the head of Dwight Schrute from The Office. [buy]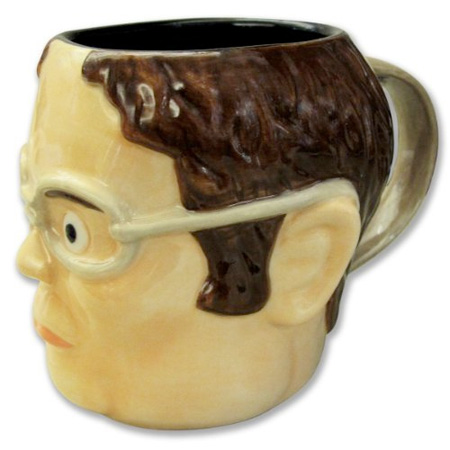 Bowl Mug
Designed to comfortably rest in the palm of your hand, the Buddha bowl allows you to enjoy tea, coffee, and hot chocolate with ease. [buy]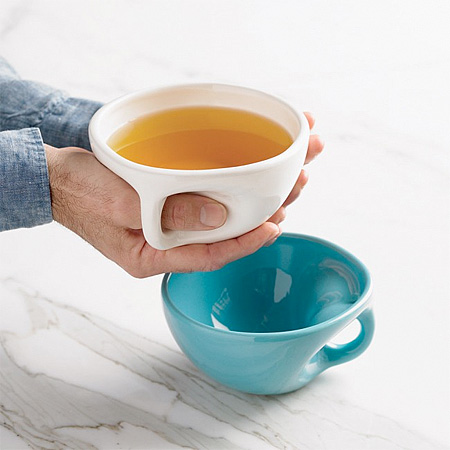 Smiley Mug
Happy face coffee and tea mug will brighten up everyone's day. [buy]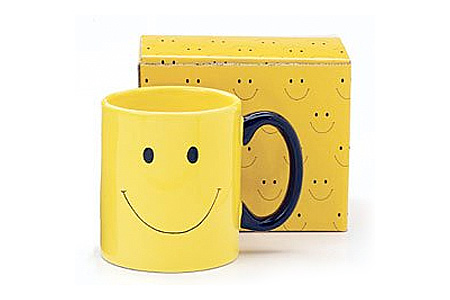 Color Dipped Mug
Beautiful white porcelain mugs appear to be dipped in color paint.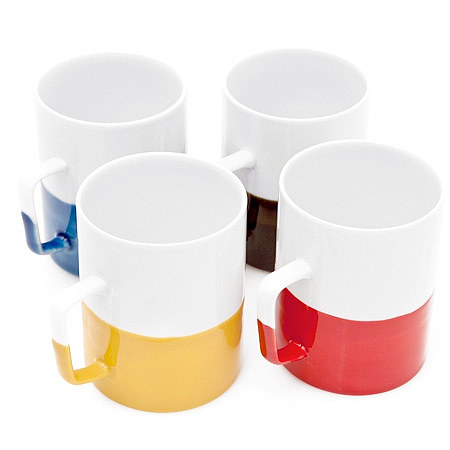 Laboratory Beaker Mug
Coffee mug made of glass designed to look like a laboratory beaker. [buy]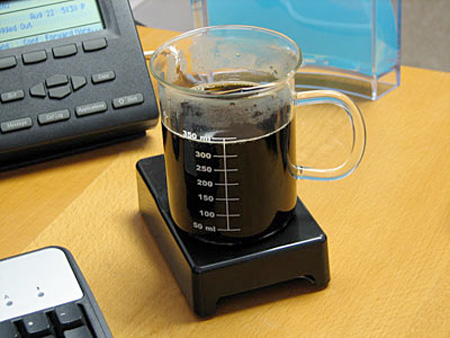 Treasure Mug
Unique coffee and tea mug looks like a half buried treasure chest.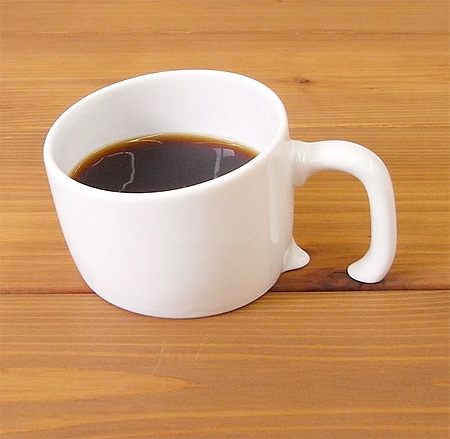 Heart Shaped Mug
Beautiful mugs for Valentine's Day and other special occasions. [buy]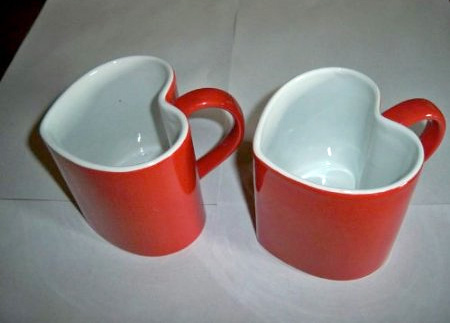 Knee Mug
Modern tea mug designed by Thelermont Hupton is perfectly shaped for balancing on your knee.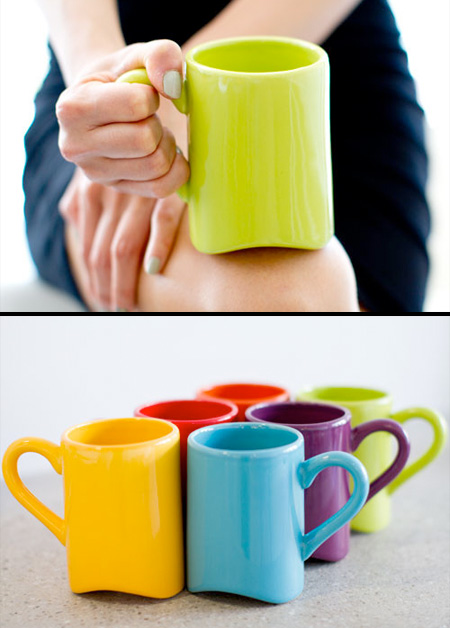 Spiky Mug
Coffee mug with spikes for people who love to live dangerously.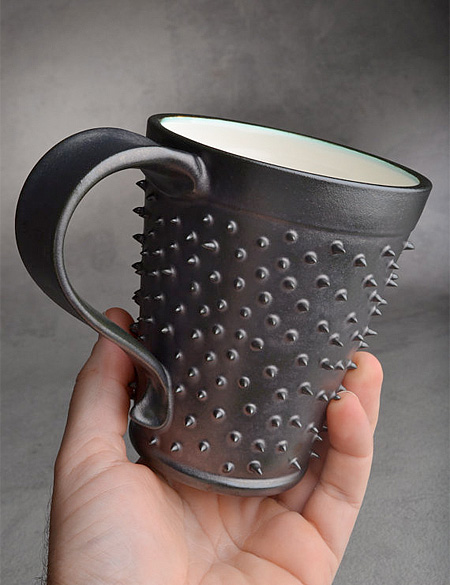 Soup and Crackers Mug
Useful mug comes with built-in compartment that will hold crackers when you eat soup or cookies when you drink milk. [buy]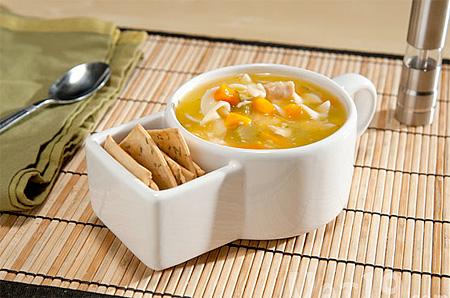 Clown Nose Mug
Porcelain coffee mug designed by Atypyk will make everyone smile.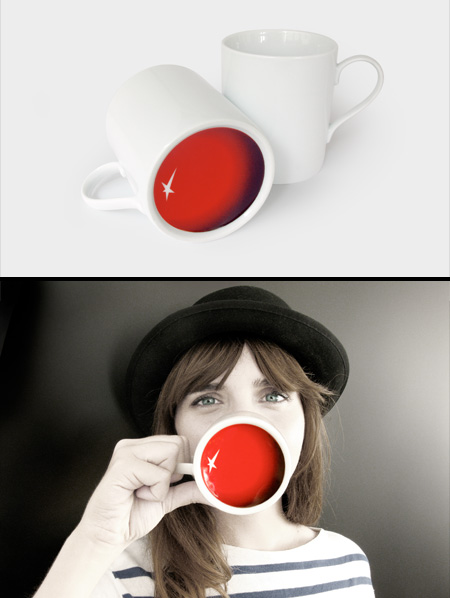 For more cool mugs, check out: 12 Unique Coffee and Tea Mugs