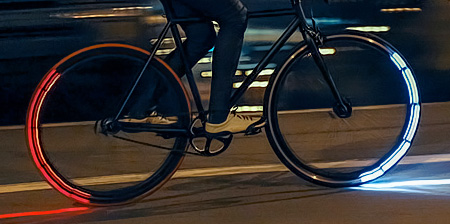 Innovative lighting system designed by Adam Pettler and Kent Frankovich dramatically increases the visibility of your bicycle when you ride at night.
Revolights make the roads safer for cyclists, drivers, and pedestrians.

Two rings with bright LED lights are mounted directly onto each wheel.

Red LEDs are programmed to detect speed and work as a brake light.

Front lights projected on the road illuminate the path in front of the bike.

Water resistant, rechargeable battery powers the lights for 4 hours.

You can even order bicycle wheels with built-in revolights.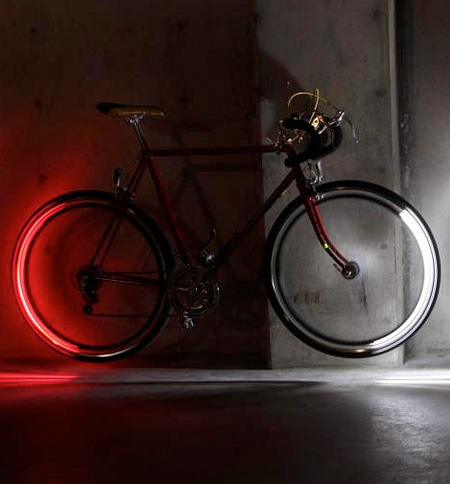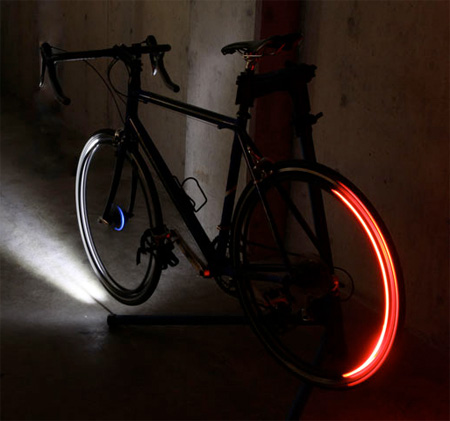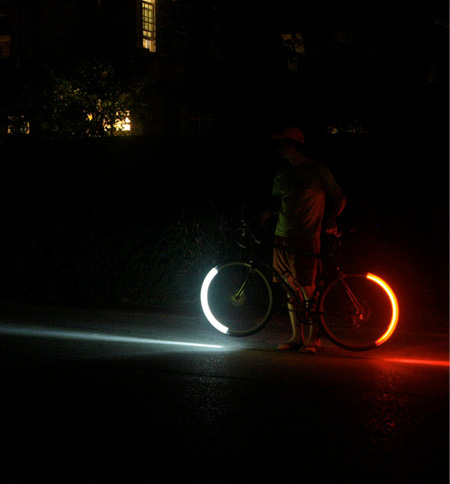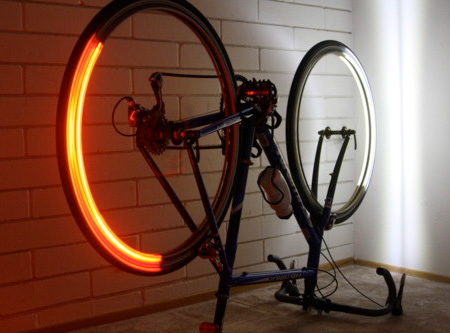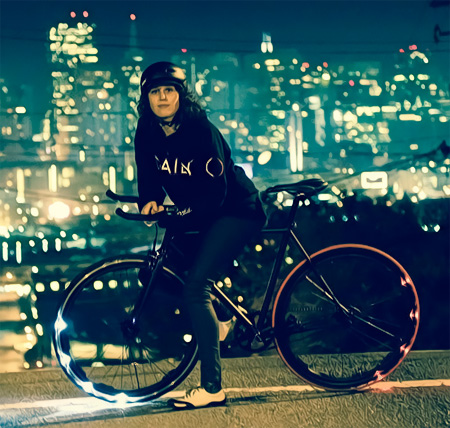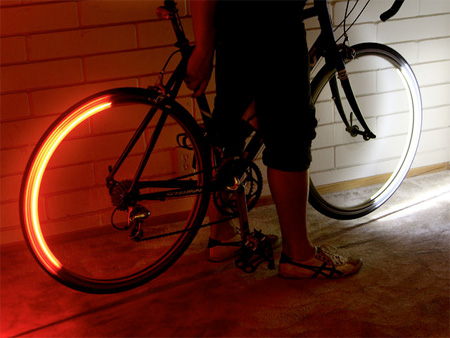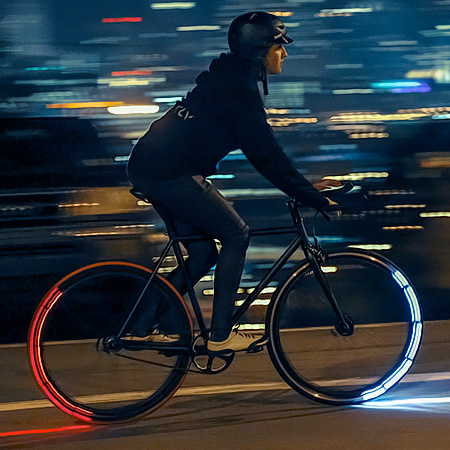 Also check out: Laser Bike Lane and Airless Bicycle Tires