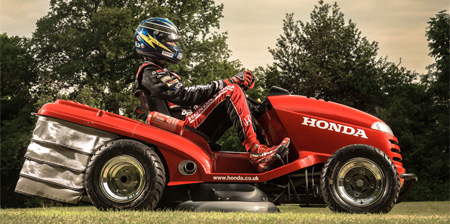 Powerful lawn mower designed by Honda goes from 0 to 60 mph in only four seconds and has a top speed of 130 mph.
World's fastest lawn mower is equipped with 1000cc motorcycle engine, custom suspension, and four all-terrain wheels.

It will add much needed excitement to the boring yard work.

Transform your backyard into a race track.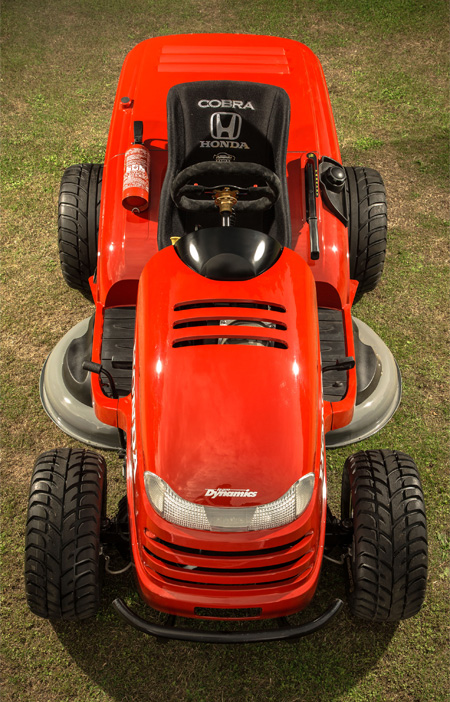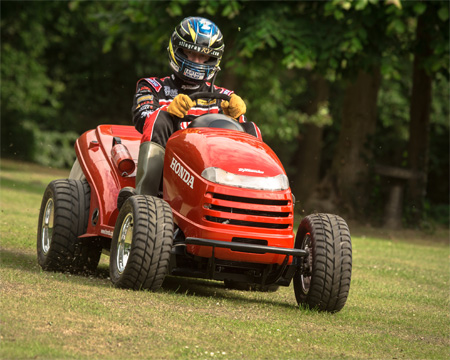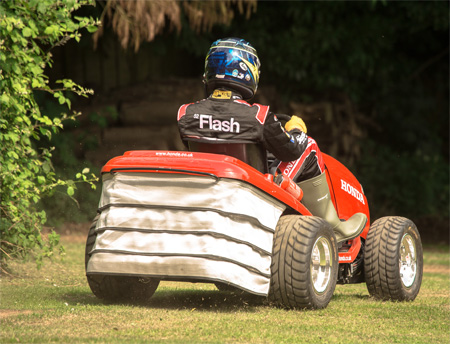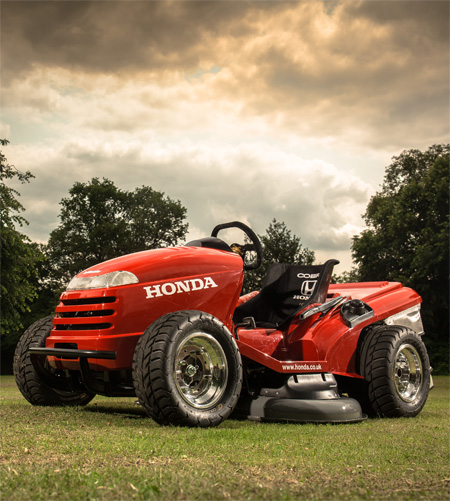 Honda's Mean Mower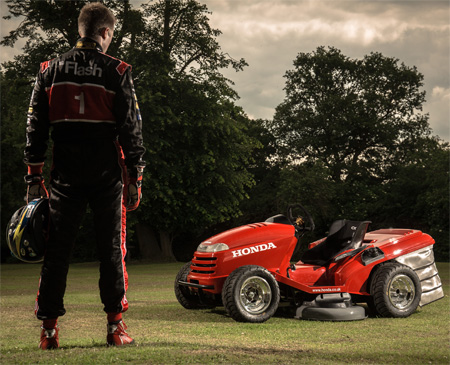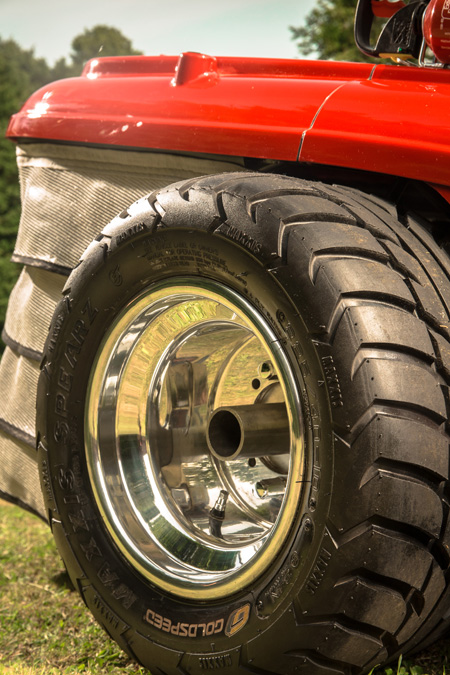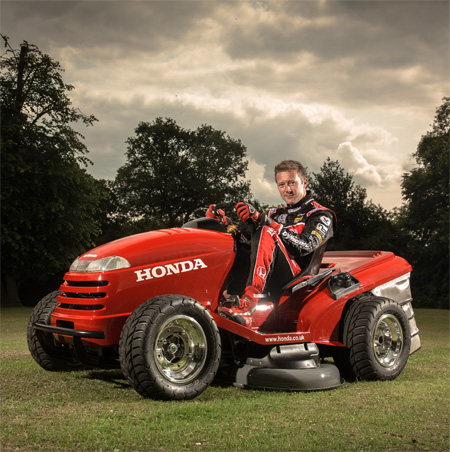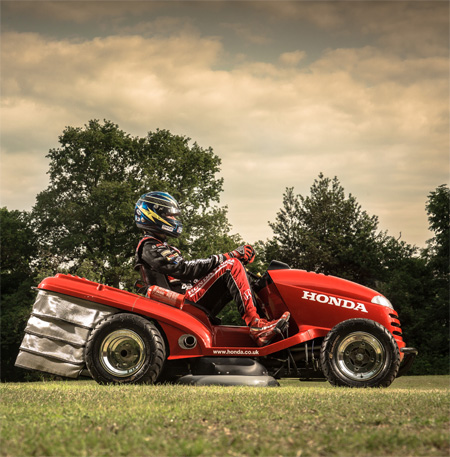 Also check out: Manly Baby Stroller and World's Largest Skateboard