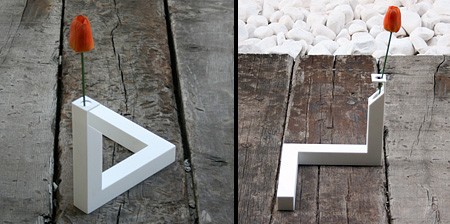 Creative flower vase designed by Cuatro Cuatros looks like an impossible triangle when viewed from a particular angle.
Inspired by the "Penrose Triangle" that cannot exist in real world, unique vase will hold your favorite flower and impress your friends.

Beautiful and eye-catching optical illusion vase for your living room.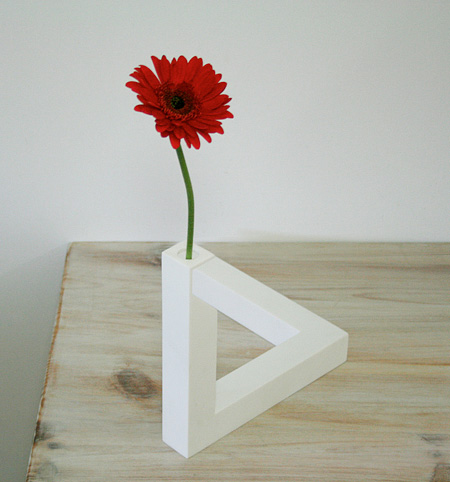 Impossible Triangle Vase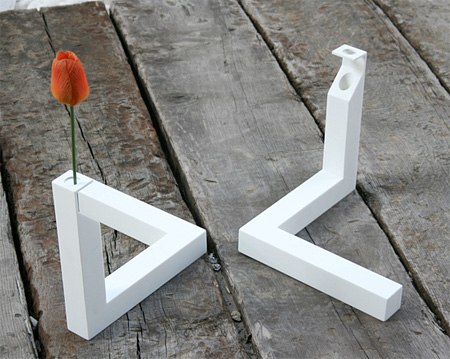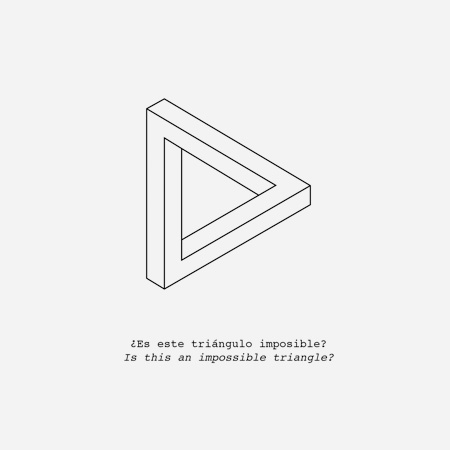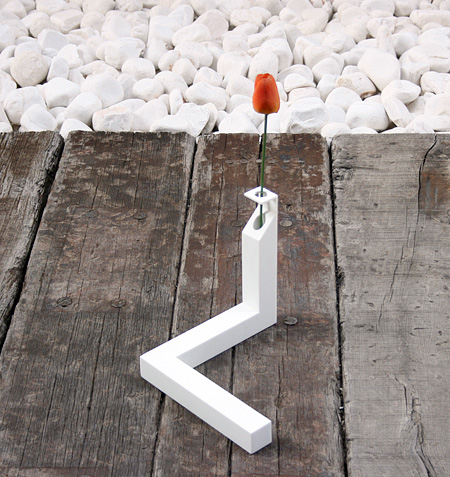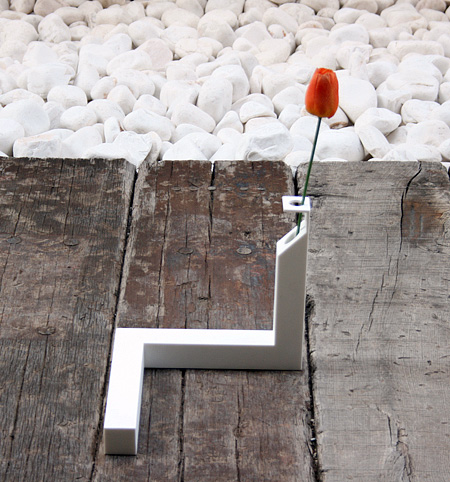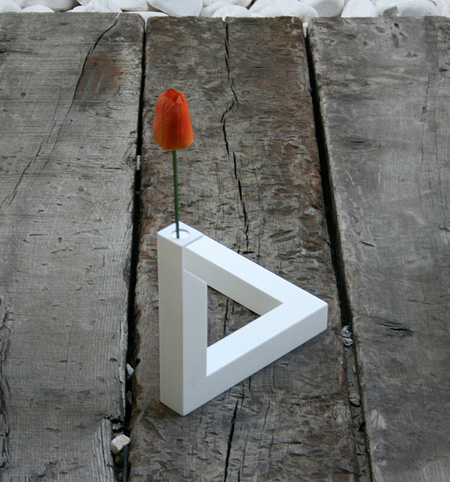 Also check out: Floating Vase and Invisible Bookshelf