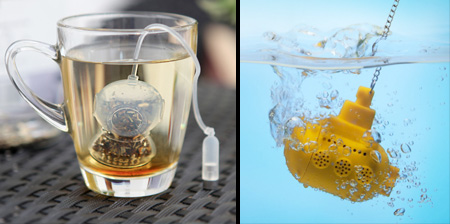 Modern tea infusers come in all shapes and sizes. This post showcases the most innovative, unusual, and creative tea infuser designs.
Robot Tea Infuser
Charming robot made of stainless steel uses his long adjustable arms to hold on to sides of the cup while your tea is brewing. [buy]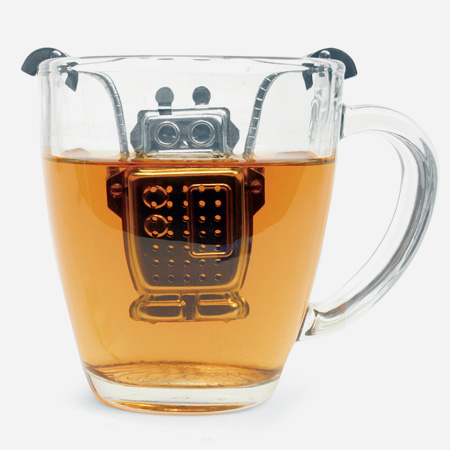 MANATEA Tea Infuser
Cute sea creature will relax in your cup and prepare delicious tea. [buy]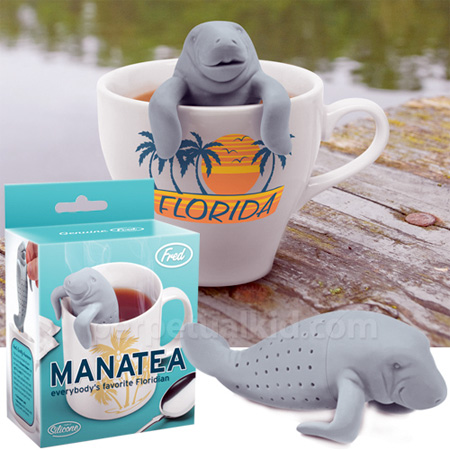 Shark Fin Tea Infuser
Shark tea infuser will float in the teacup and scare your friends. [buy]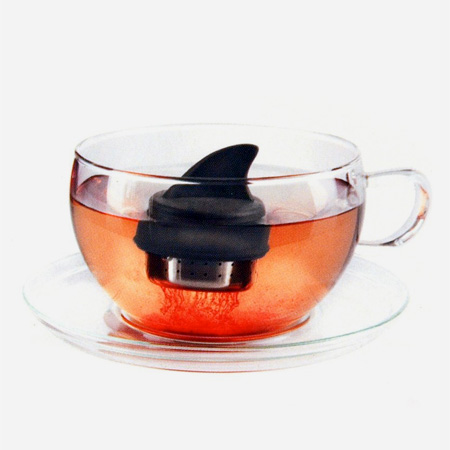 Teatanic Tea Infuser
Unsinkable infuser pays tribute to the Titanic luxury passenger liner. [buy]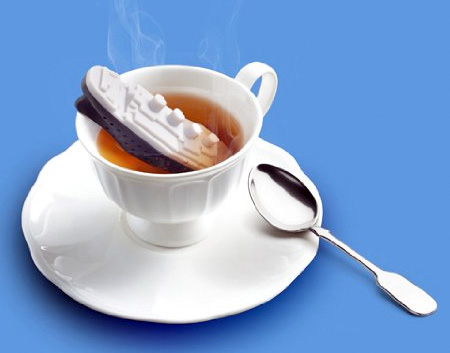 Rocket Tea Infuser
Tea infuser made out of stainless steel looks like a rocket ship. [buy]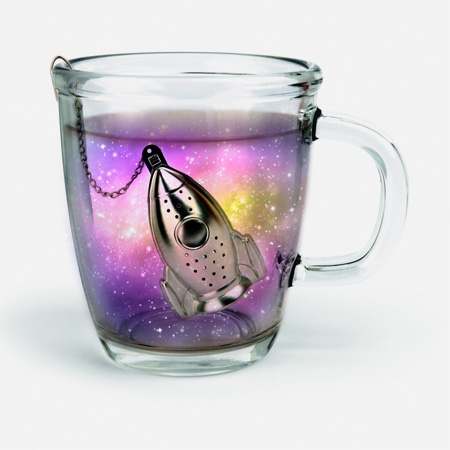 Octeapus Tea Infuser
Octopus shaped infuser has eight legs and can turn water into tea. [buy]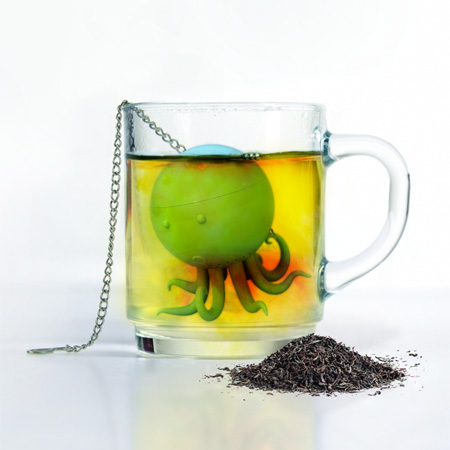 Cliff the Climber Tea Infuser
Stainless steel climber hangs on the edge of cup and prepares tea. [buy]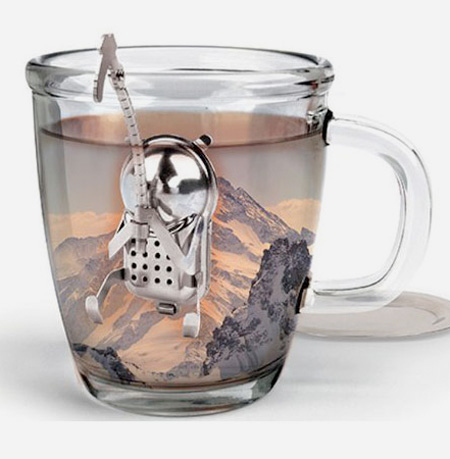 Heart Tea Infuser
Elegant tea infuser for romantic dinners and special occasions.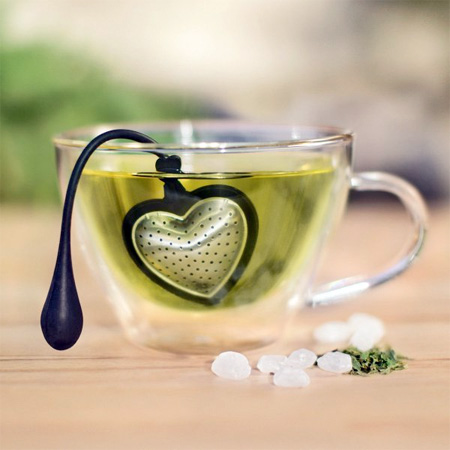 Lollipop Tea Infuser
Creative tea infuser designed to look just like a round lollipop. [buy]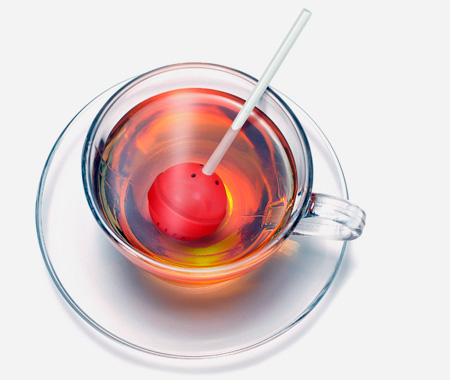 Duck Tea Infuser
Floating yellow ducky tea infuser for kids and tea drinking parties. [buy]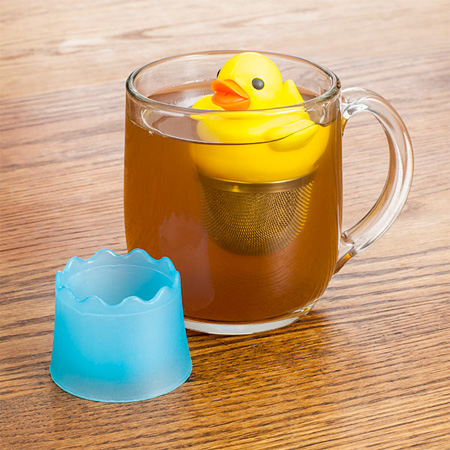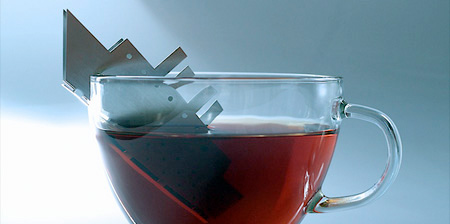 Leaf Tea Infuser
Nature inspired tea infuser designed to look like floating green leaf. [buy]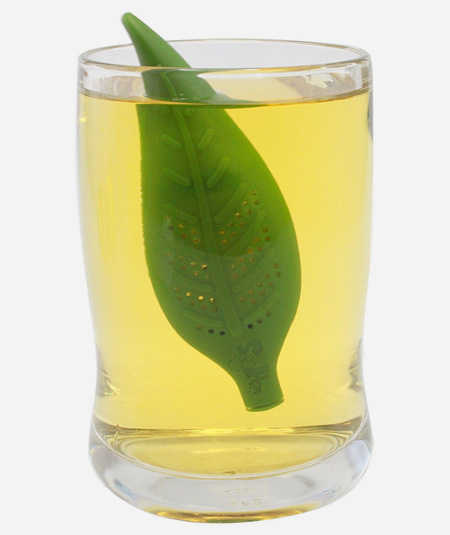 Babushka Tea Infuser
Beautiful tea infusers look like miniature Russian nesting dolls. [buy]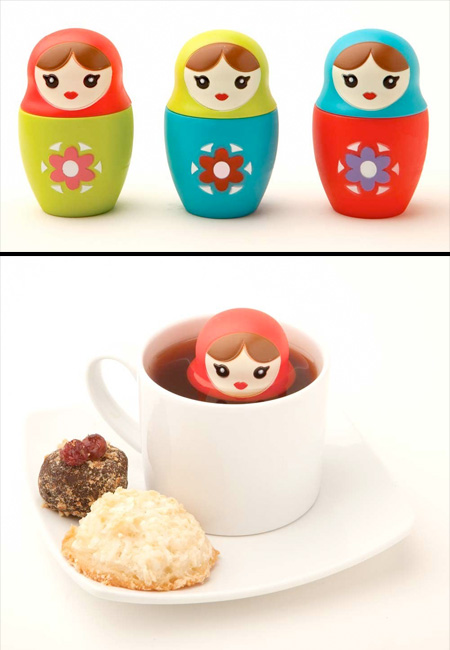 TARDIS Tea Infuser
Stainless steel tea infuser looks like the TARDIS spacecraft / time machine from the Doctor Who television show. [buy]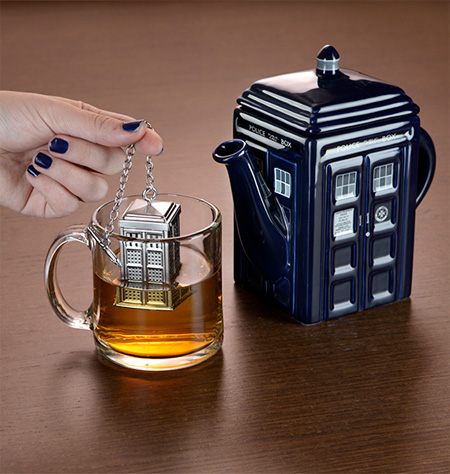 Strawberry Tea Infuser
Fruit inspired tea strainer / tea infuser looks like a fresh strawberry. [buy]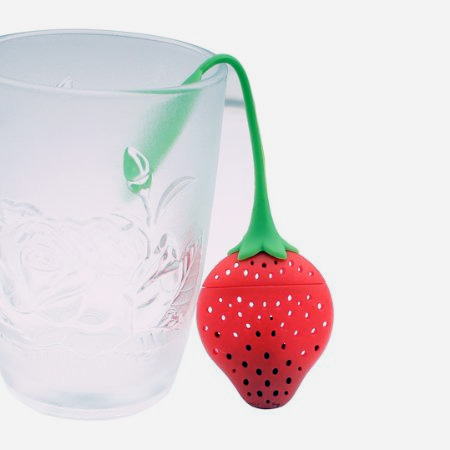 Mister Tea Infuser
Mr. Tea will soak and relax in your cup while the tea is brewing. [buy]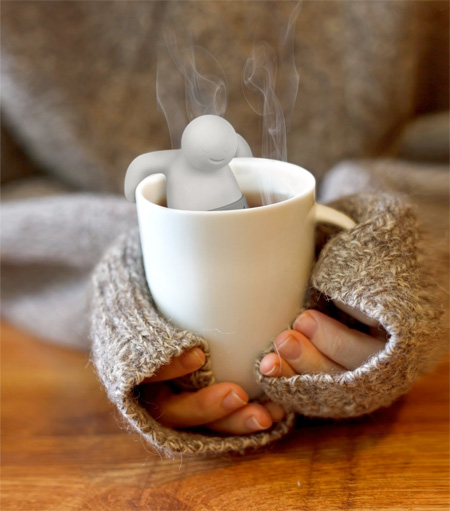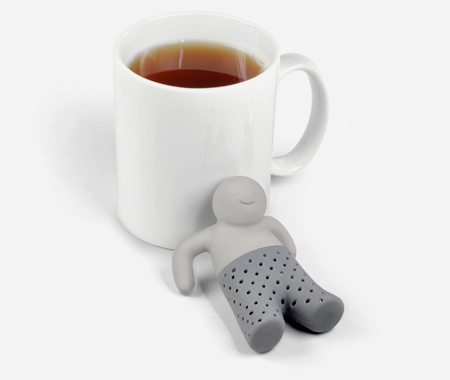 Tea Diver
Explore the vast underwater world of tea with brave deep tea diver. [buy]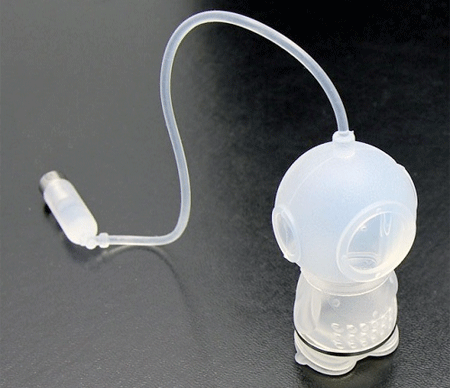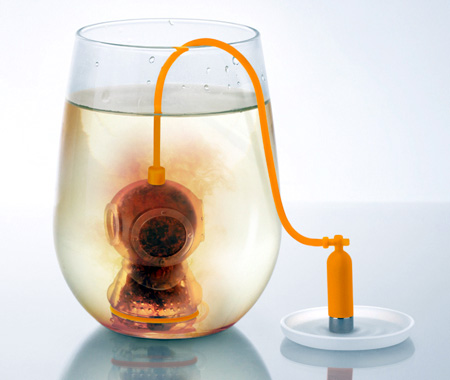 Dinosaur Tea Infuser
Tea Rex infuser for the fans of dinosaurs and Jurassic Park movies. [buy]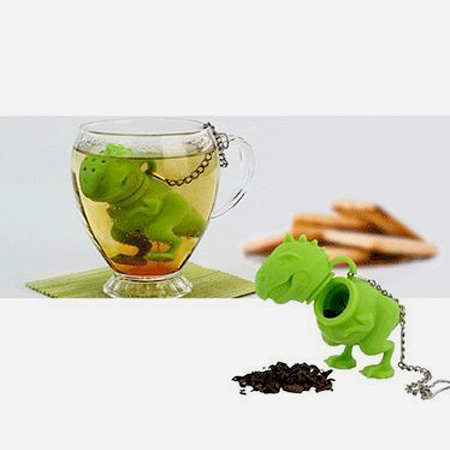 Yellow Submarine Tea Infuser
Fill your cup with boiling water and release the submarine with tea. [buy]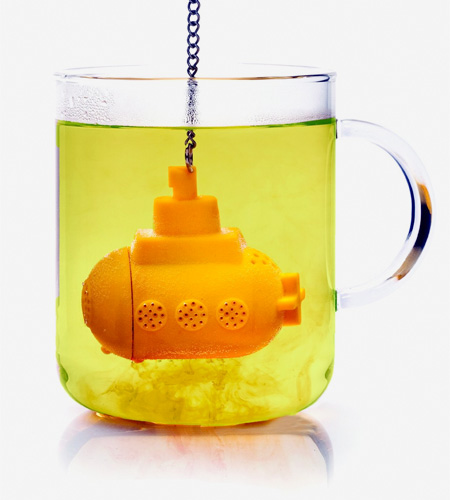 Also check out: Butterfly Tea and Creative Tea Packaging