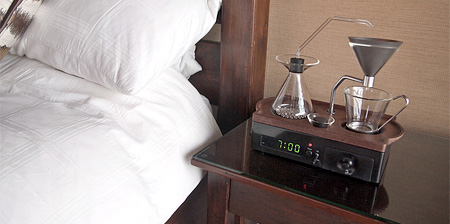 Innovative alarm clock designed by Joshua Renouf will gently wake you up with delicious smell of freshly brewed coffee.
Simply prepare / refill milk, sugar, and water before you go to sleep and the Barisieur alarm clock will brew you a fresh cup of coffee in the morning.

Subtle movement of steel balls welcomes you into the day and boils the water through induction heating. Alarm clock for coffee lovers.
The Barisieur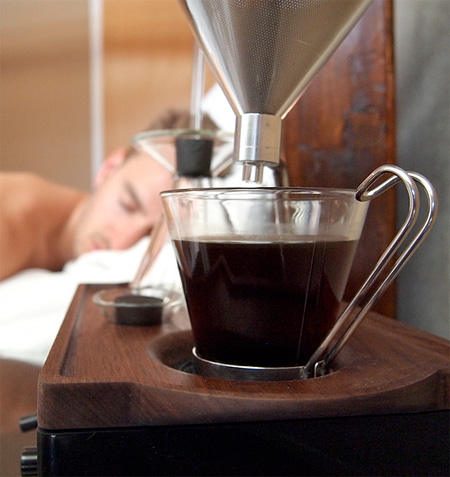 Alarm Clock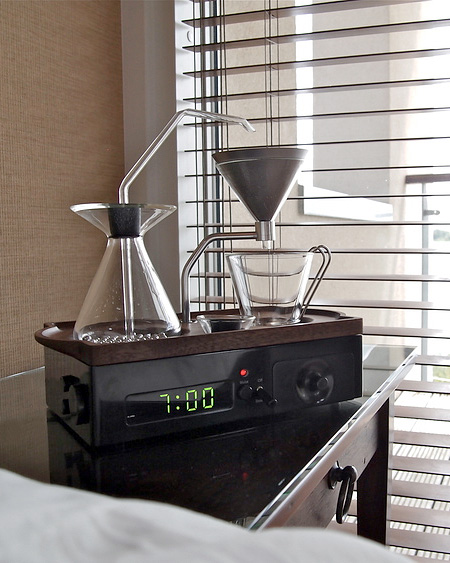 Coffee Maker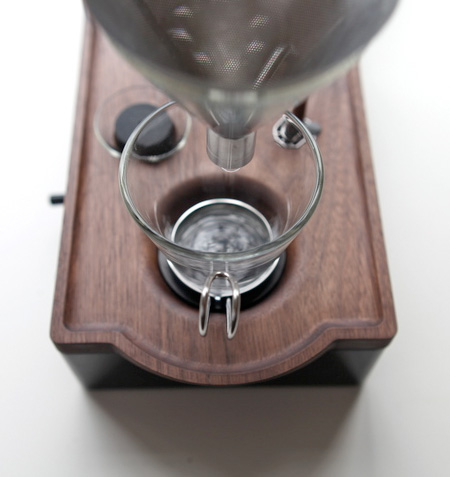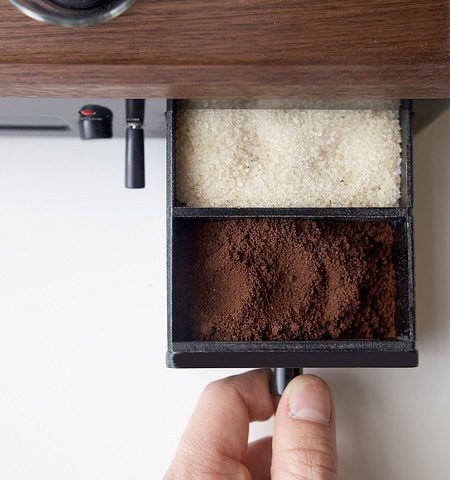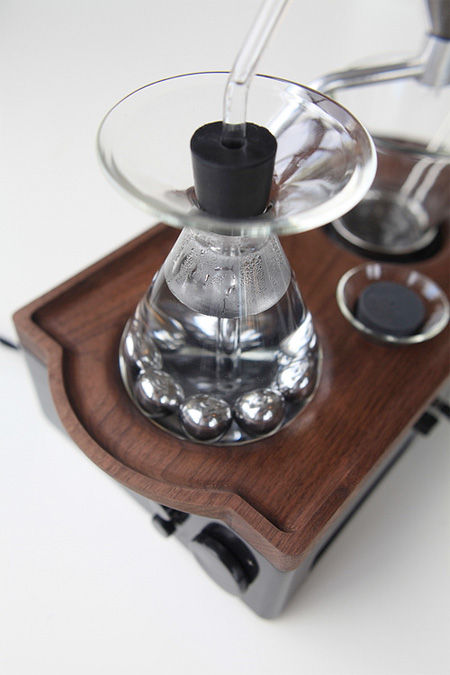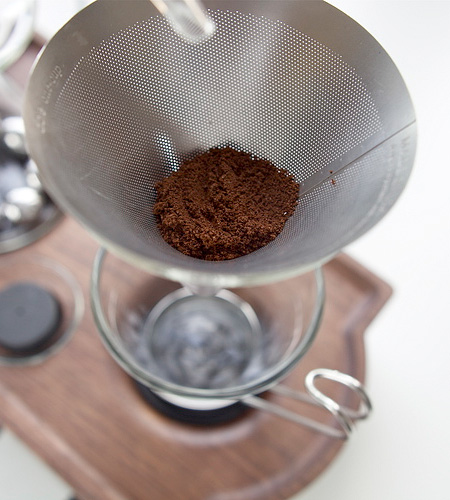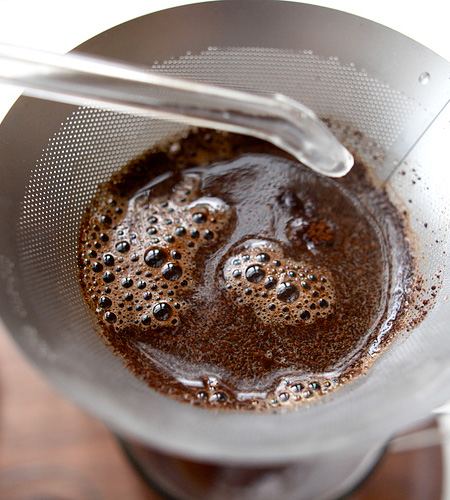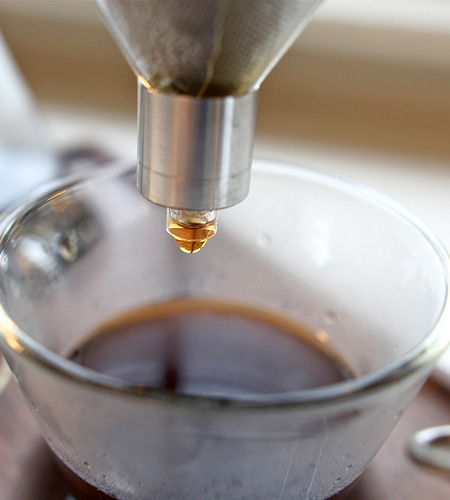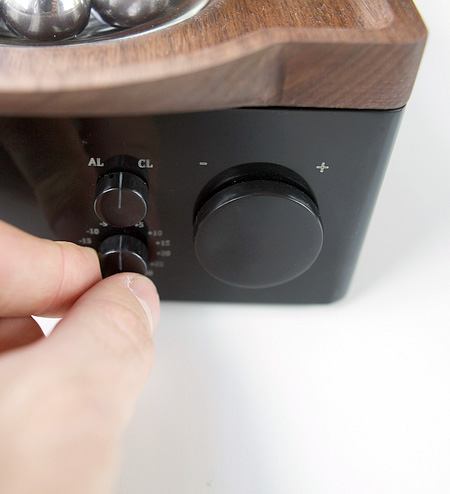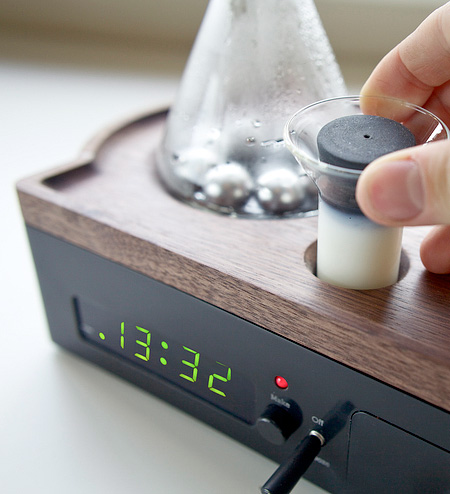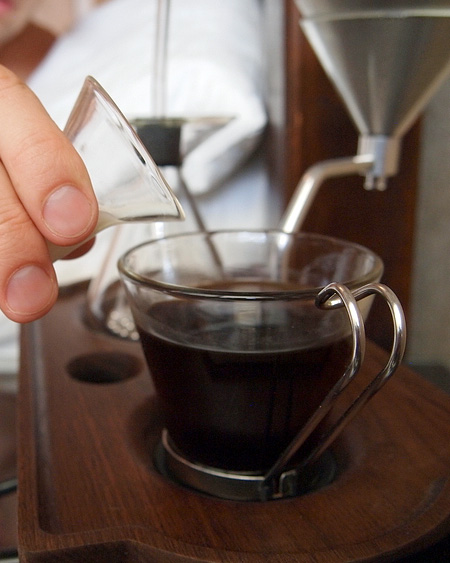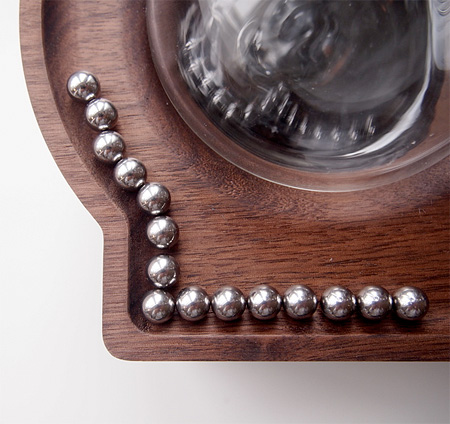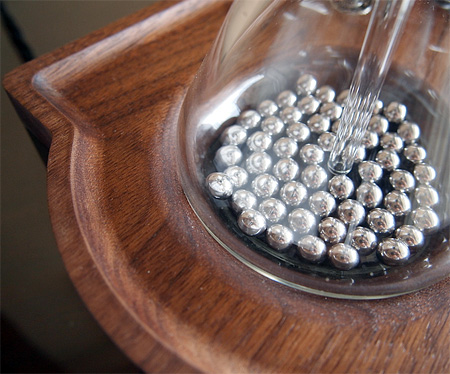 Easy to Clean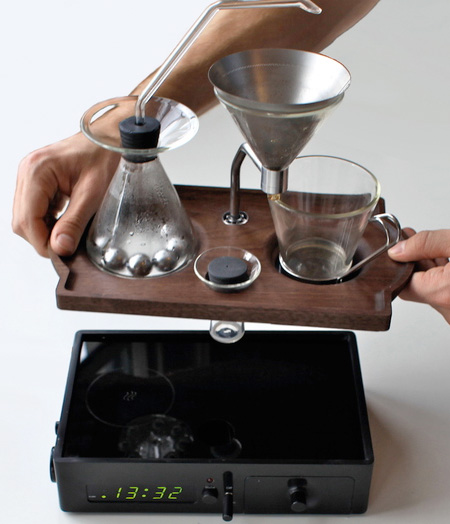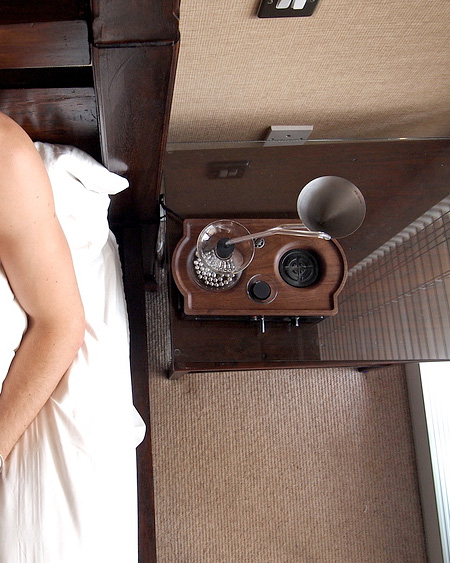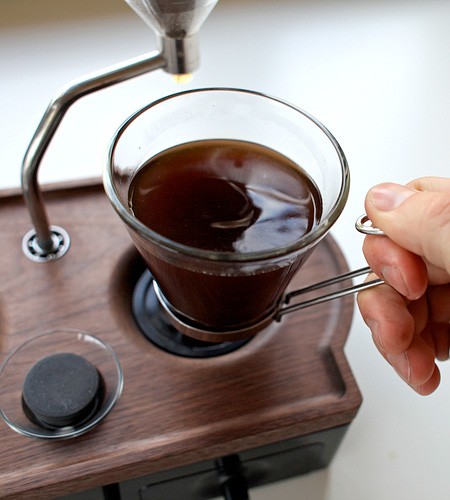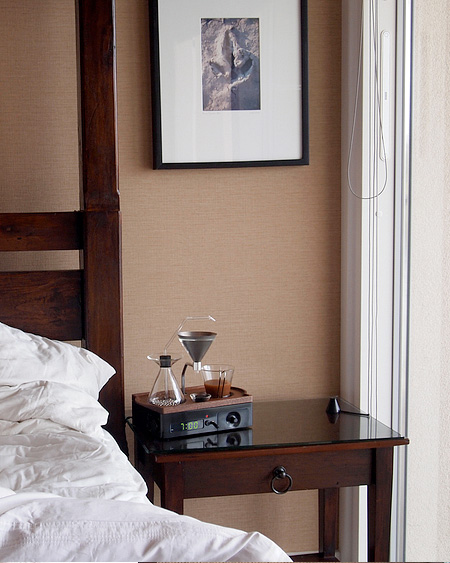 Coffee in Bed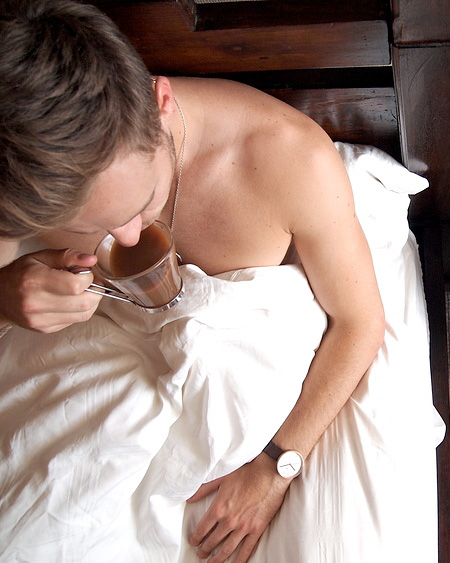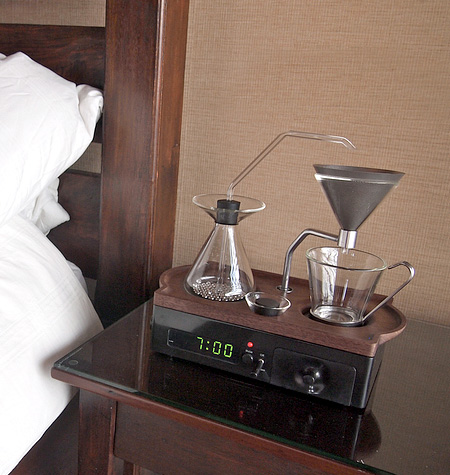 Also check out: Coffee Faucet and V12 Espresso Machine