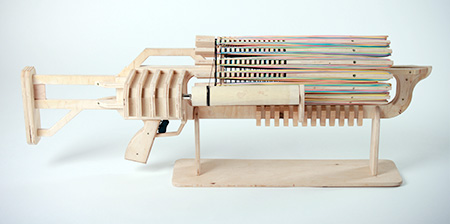 Wooden machine gun designed by Alex Shpetniy can hold and quickly fire 672 rounds of elastic rubber bands.
Fully automatic rubber band machine guns are crafted out of high quality birch plywood. Available in different colors. Battery powered.

Firing Speed: 14 rubber bands per second. Range: 26 feet ( 8 m ).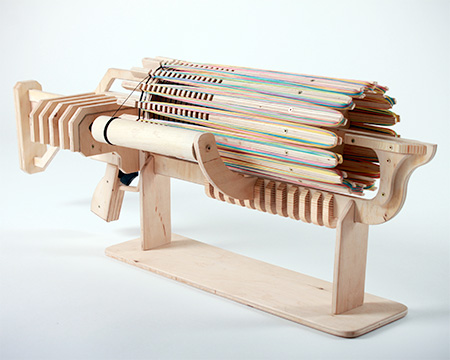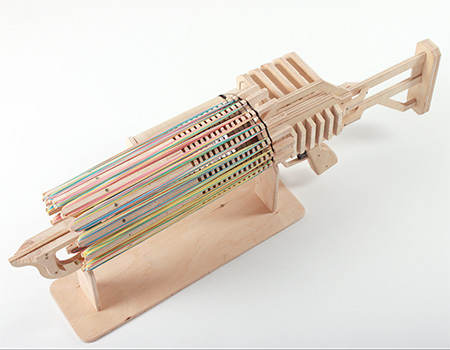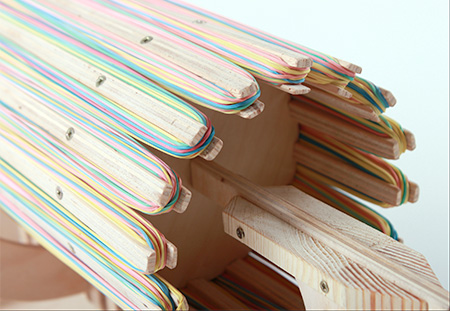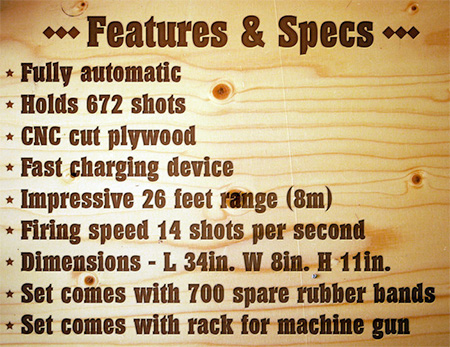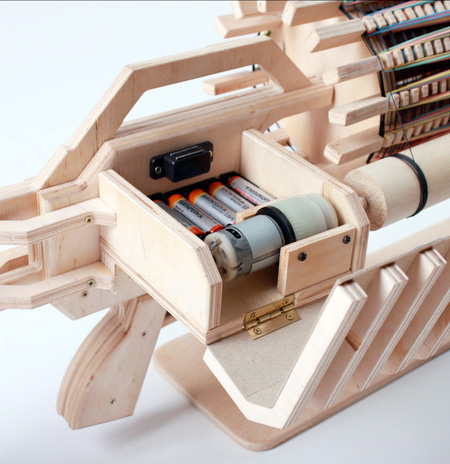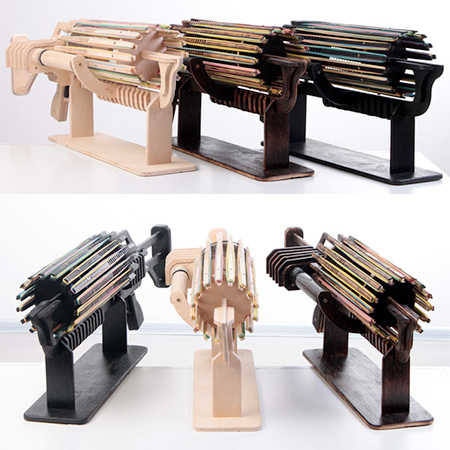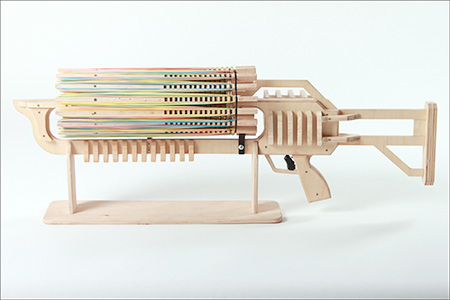 Also check out: Book Guns and Rubber Band Portraits