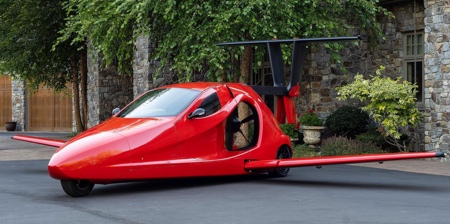 Switchblade flying car with street legal three wheel design transforms into a compact modern aircraft in less than 3 minutes.
Flying Sports Car designed by Samson Sky. Wings swing out and the tail extends in under 3 minutes. Drive from your garage to the local airport.

Innovative flying sports car will fly at up to 200 mph and 13,000 feet.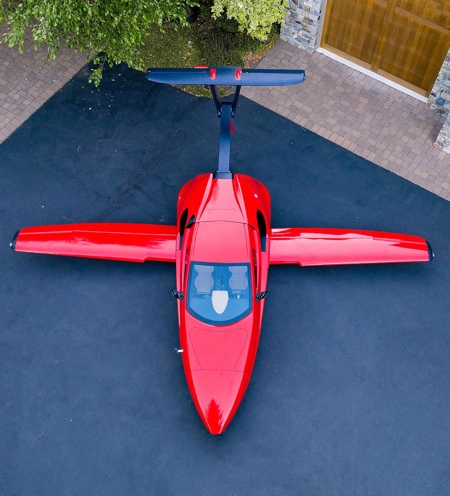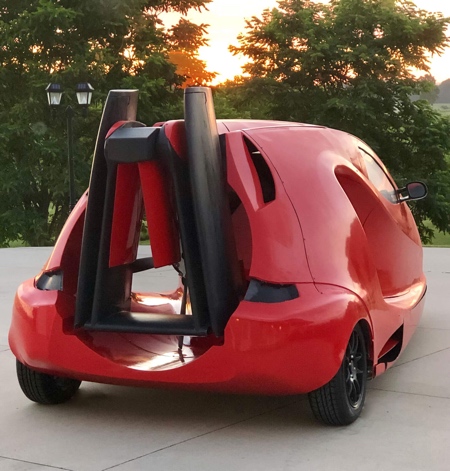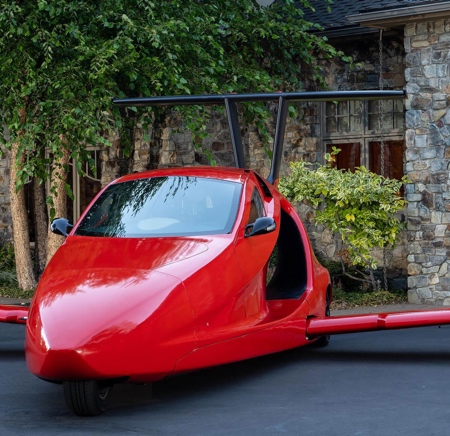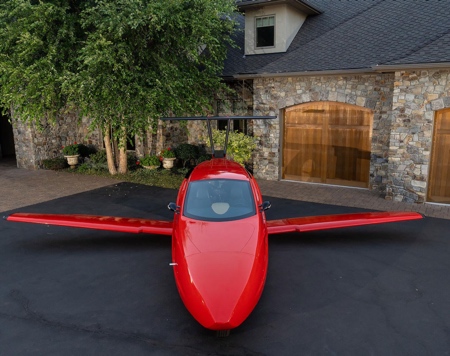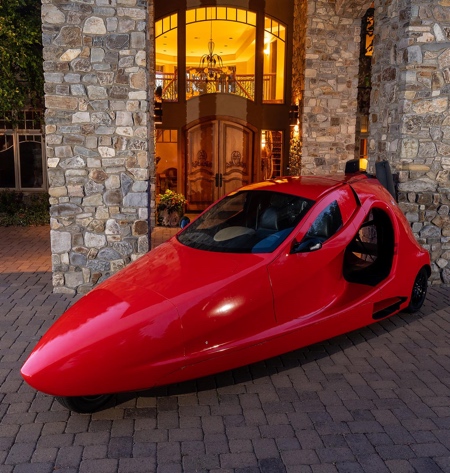 Also check out: Bird Shaped Flying Car