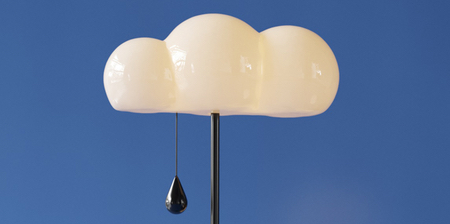 Beautiful lamp designed to look like a graceful rain cloud features creative raindrop light rope switch that adds a touch of whimsy to the room.
"Altocumulus" floor and table rain cloud lamps collection by Jun Wang.

Inspired by the enchanting dance of clouds, these cool modern lamps are an exquisite blend of glass and steel craftsmanship.

Rain or shine, cloud shaped lamp is always ready to shower your room with style and illumination. Lighting up your life, one raindrop at a time!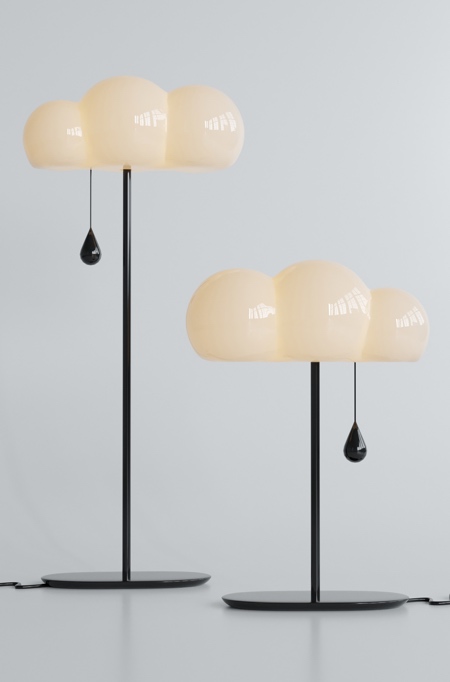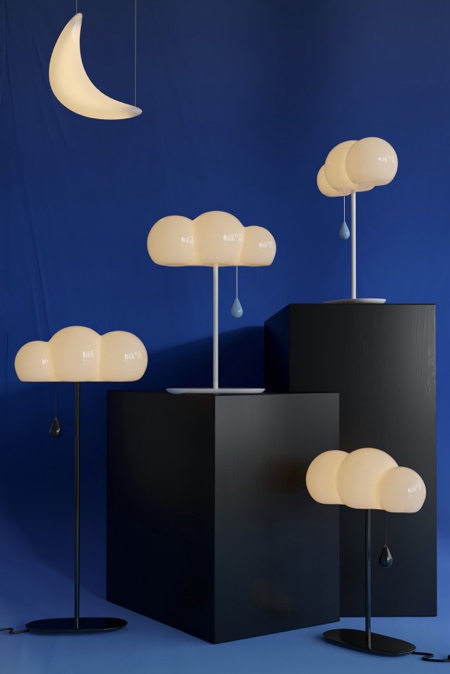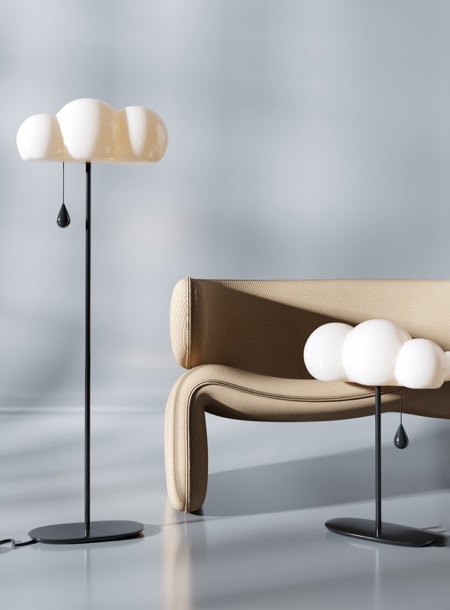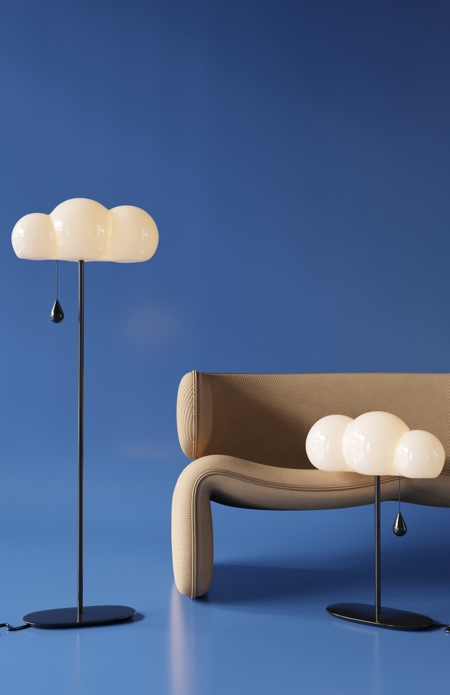 Also check out: Storm Cloud Lamp