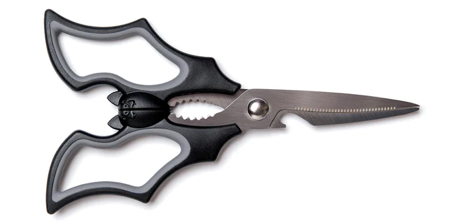 Creative kitchen scissors with bat shaped handle designed to effortlessly slice through vegetables, crack open nuts with ease, and open bottles.
Elizabat Kitchen Scissors by OTOTO simplify your cooking routine and add a touch of whimsy to ordinary kitchen tools.

Don't just cook; fly through the meal prep with cool bat shaped scissors!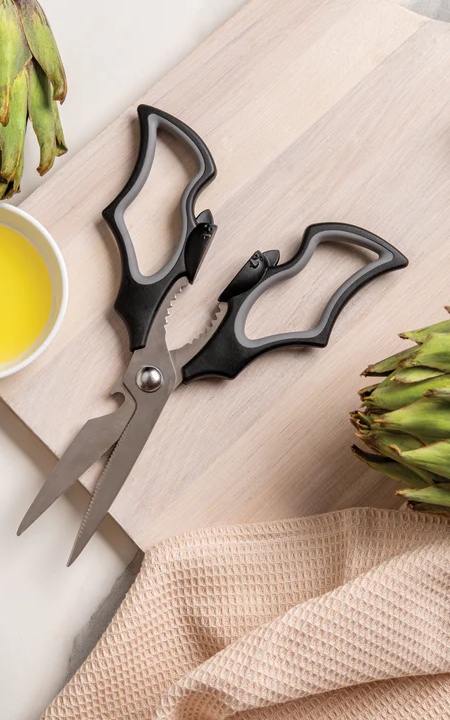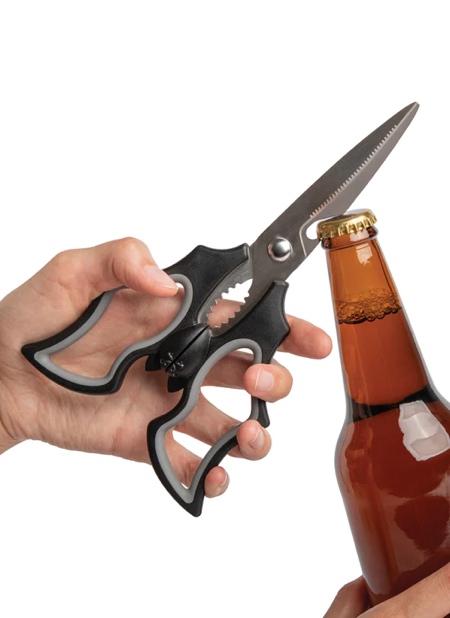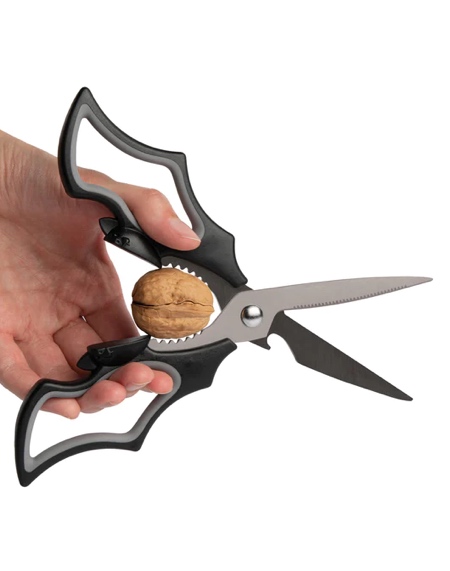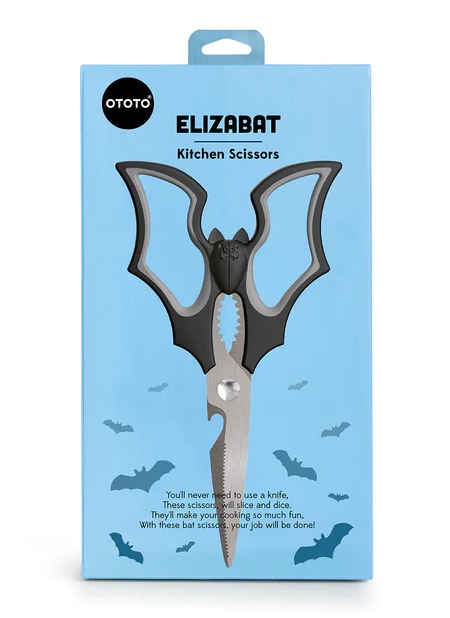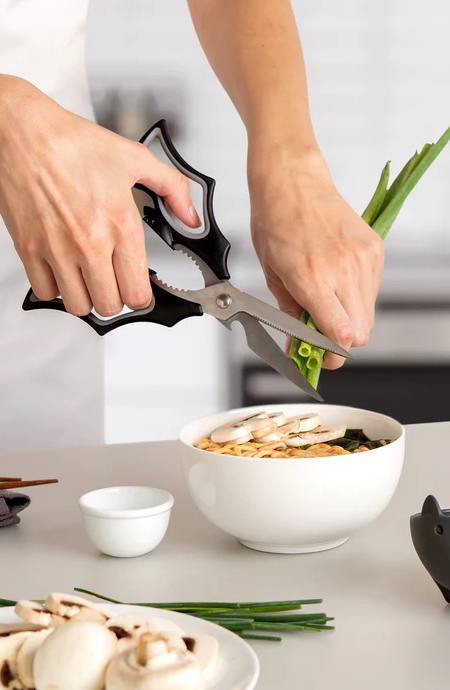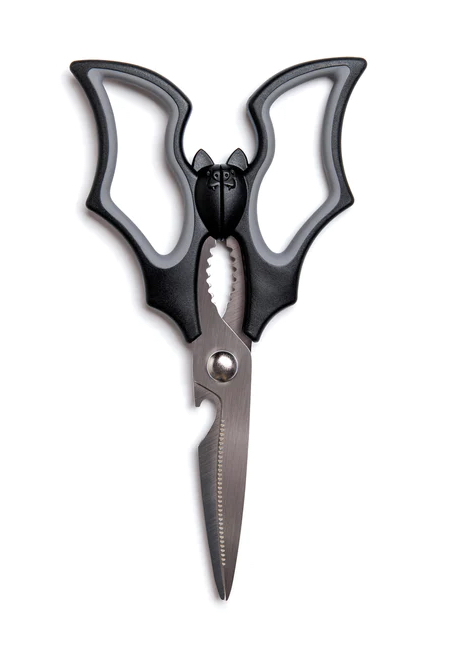 Also check out: 14 Cool and Innovative Scissors