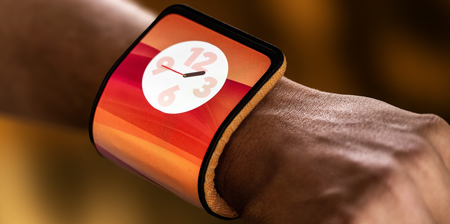 Innovative phone concept from Motorola comes with flexible display that can be bent and shaped into a bracelet.
It functions as a standard Android phone with a 6.9″ display when laid flat.

Can be used as a self-standing device with a 4.6″ display in the upright position, or be wrapped around the wrist for on-the-go convenience.

No need to compromise on screen size or portability. Motorola Bendable Phone will give you the best of both worlds. It adapts to your lifestyle.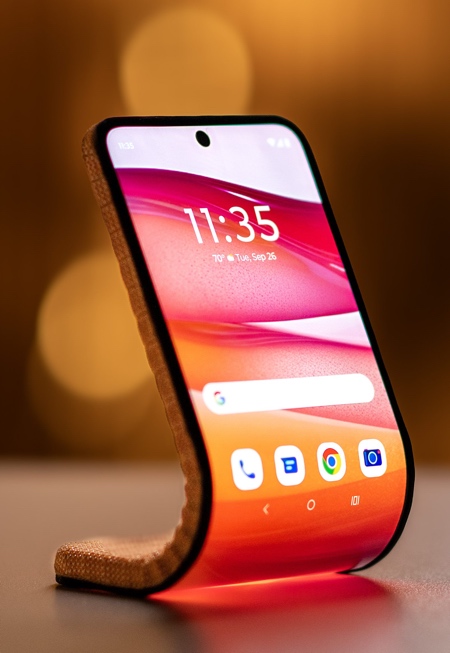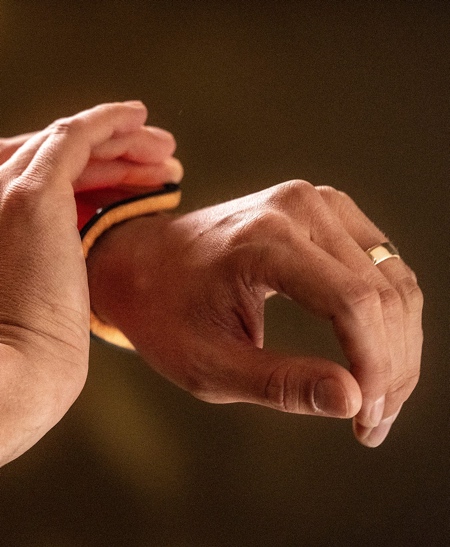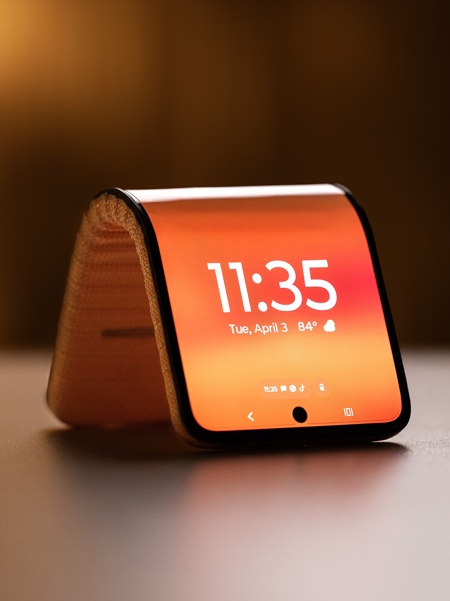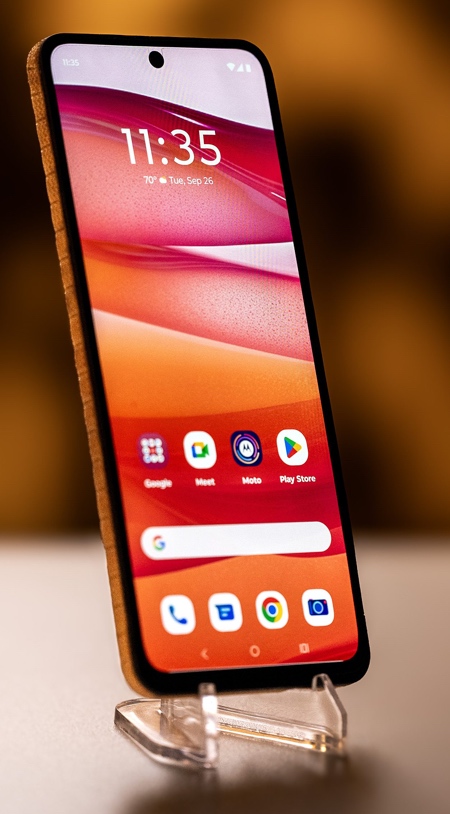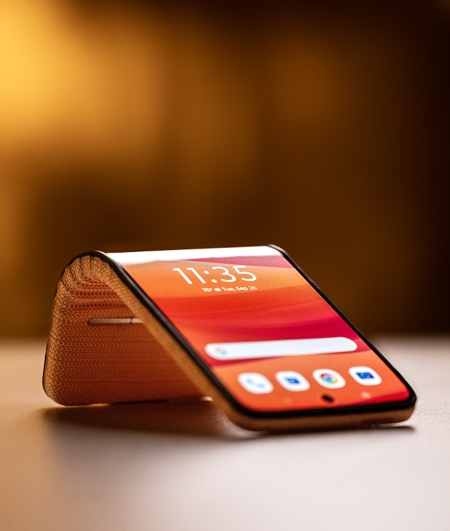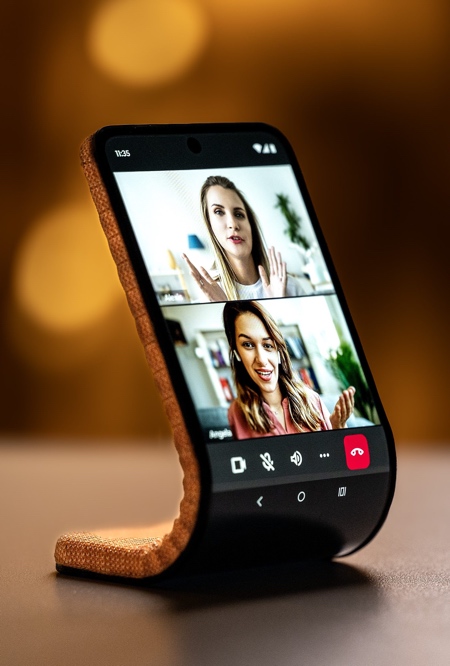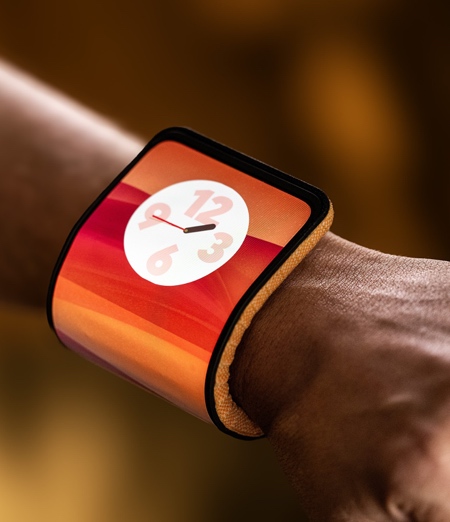 Also check out: Folding iPhone Concept