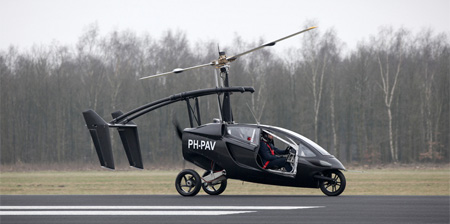 Innovative car that transforms into personal helicopter designed by PAL-V.
On the ground, the vehicle drives like a sports car. Within minutes, the rotor unfolds, the tail extends, and the flying car is ready to take off.

Personal air and land vehicle is scheduled to go into production in 2014.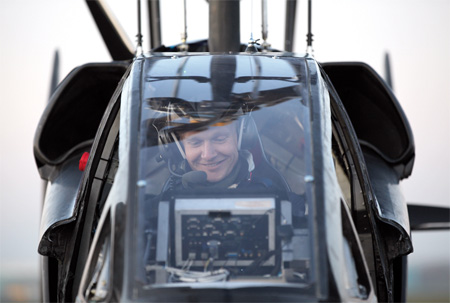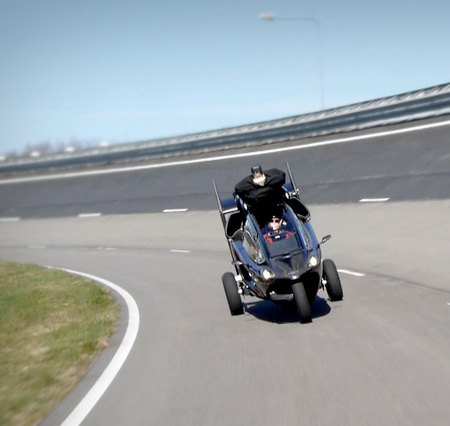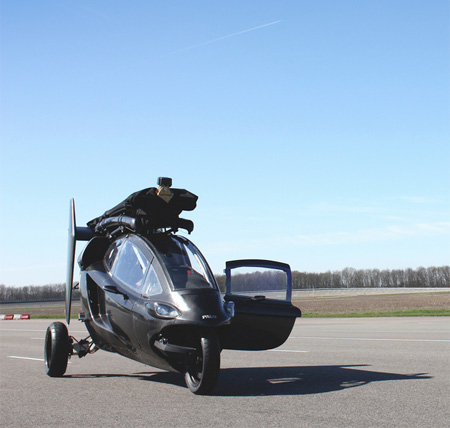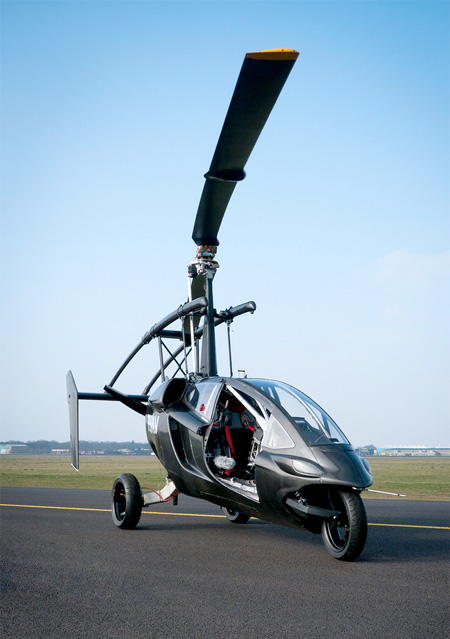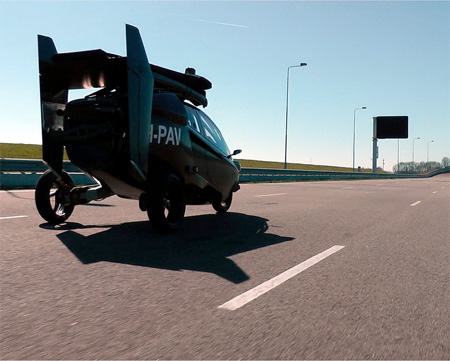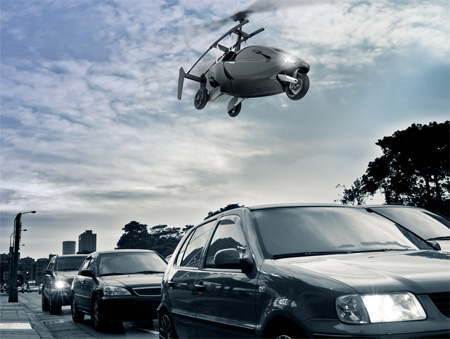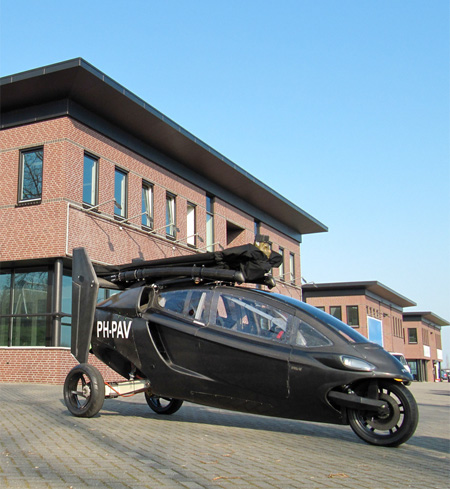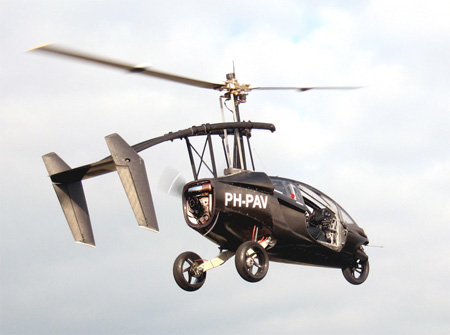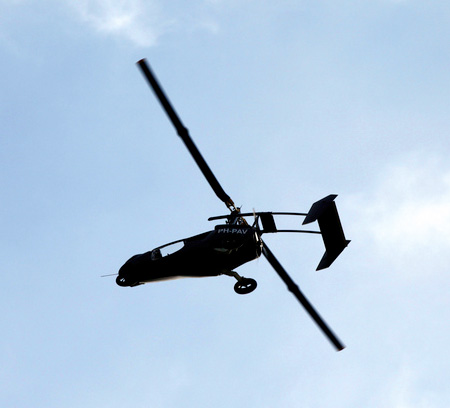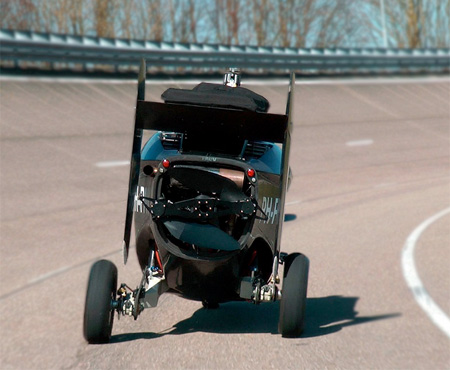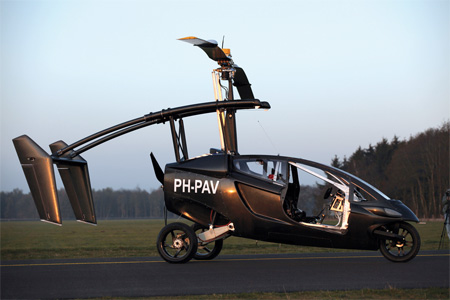 Also check out: Personal Hovercraft and Hoverbike Prototype