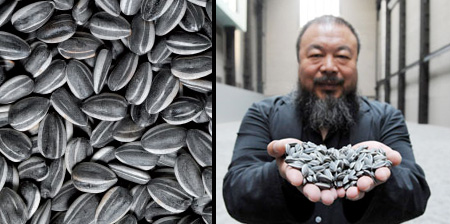 Ai Weiwei's unique art exhibit consists of one hundred million realistic looking sunflower seeds made out of porcelain.
Each seed was hand painted by an army of 1,600 Chinese artisans and scattered all over the floor of the Tate Modern's Turbine Hall in London.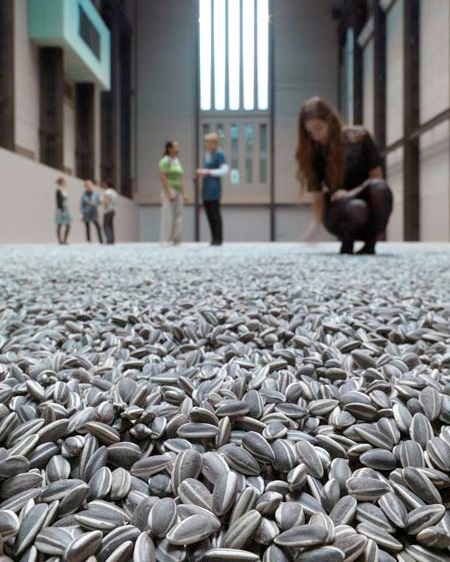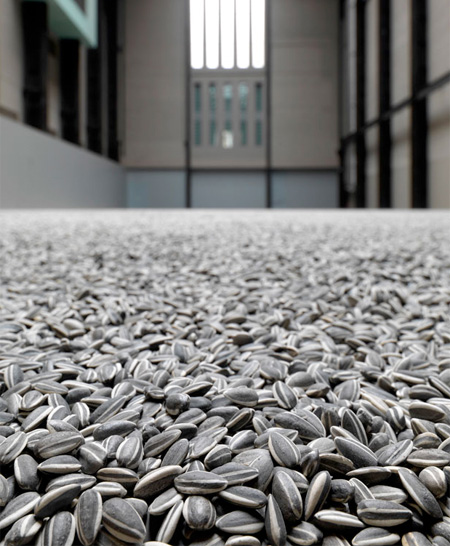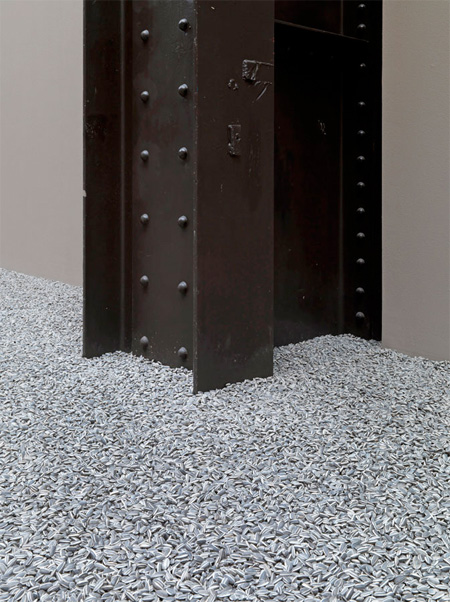 Unfortunately, due to possible health issues caused by dust, visitors are no longer allowed to walk across the floor and pick up seeds.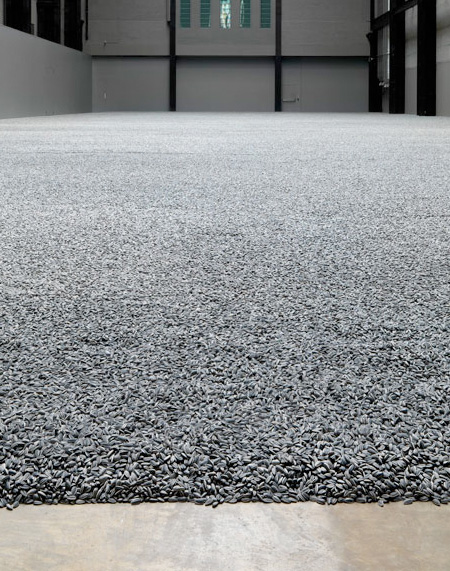 Also check out: Graffiti Hotel Room and Sticker Art Room