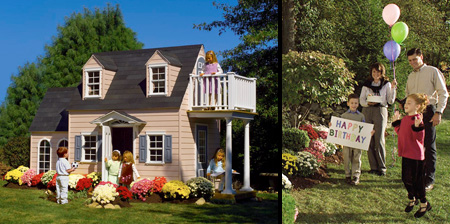 American company Lilliput Play Homes makes custom playhouses that will provide a lifetime of fun memories for you and your kids. This post showcases their amazing children's playhouses.
Mansion Playhouse
Incredible playhouse features built-in bookshelves, fireplace, paintings, simulated hardwood floors, and custom play kitchen.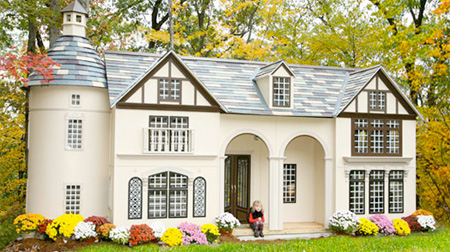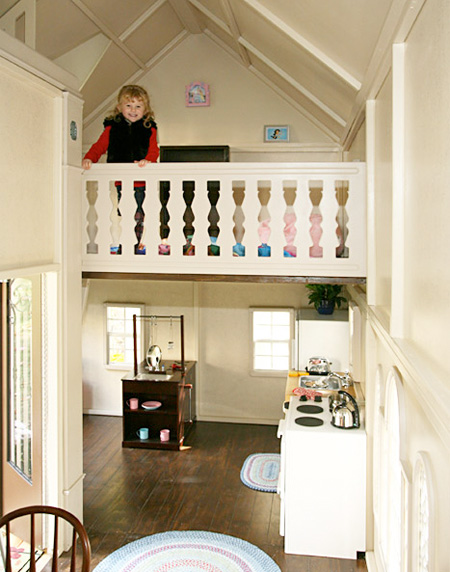 Castle Playhouse
Fortress playhouse comes with a lookout tower and a rock climbing wall.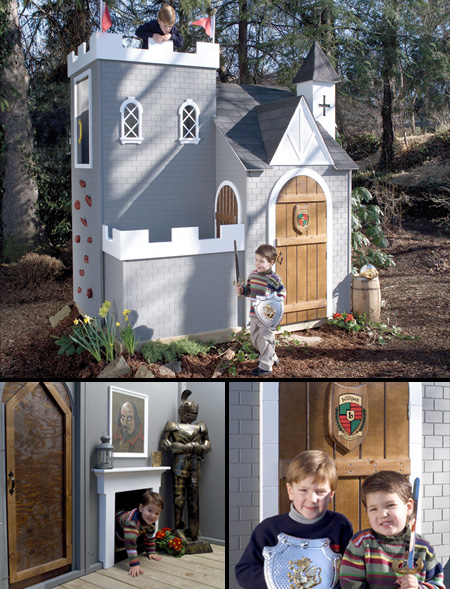 Clubhouse Playhouse
Secret clubhouse for boys and girls where grown-ups dare not venture.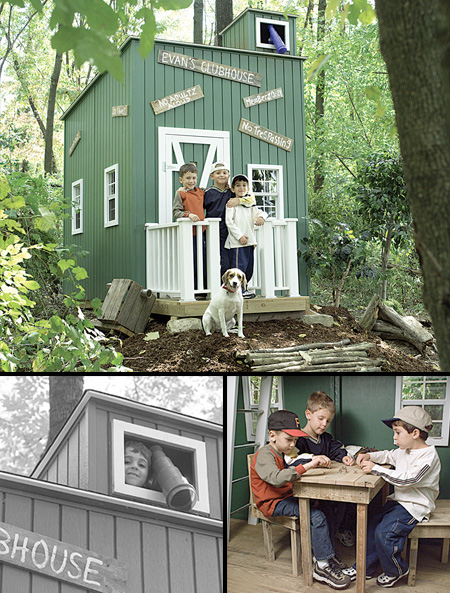 Firehouse Playhouse
Awesome playhouse designed for kids who want to become firefighters.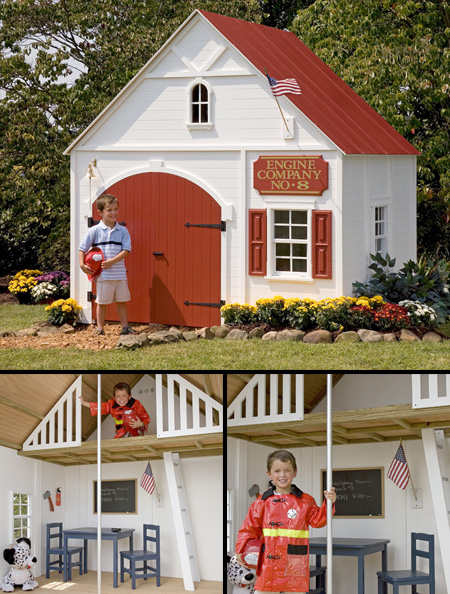 Theater Playhouse
Features carpeted floors, staircase, and a balcony with plenty of seats.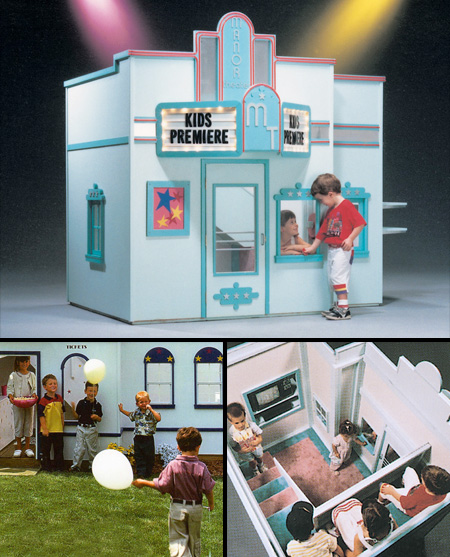 Cottage Playhouse
Enchantingly beautiful house is the perfect place to dream away the hours.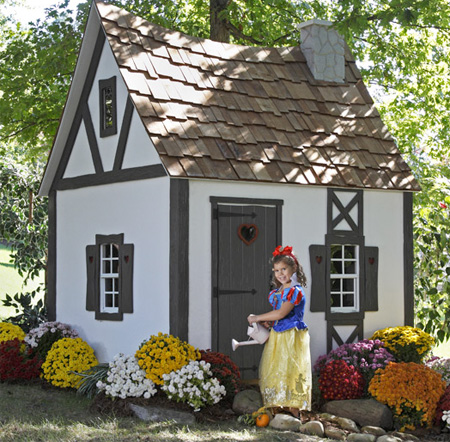 General Store Playhouse
Modeled after a small-town market, this playhouse comes with a checkout counter and merchandise shelves.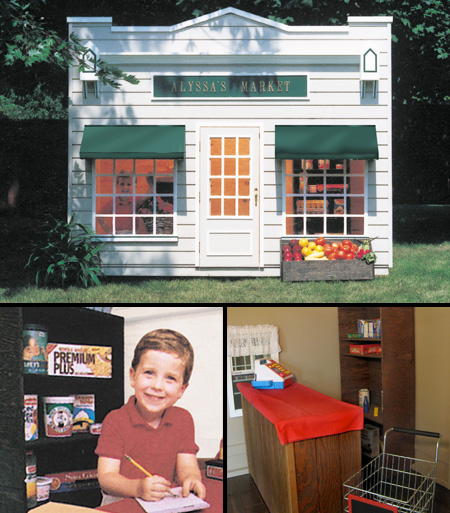 Grand Victorian Playhouse
Beautiful and enchanting playhouse came straight out of a fairy tale.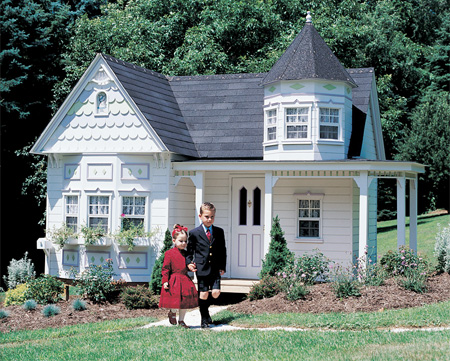 School Playhouse
Learning your ABC's has never been this fun!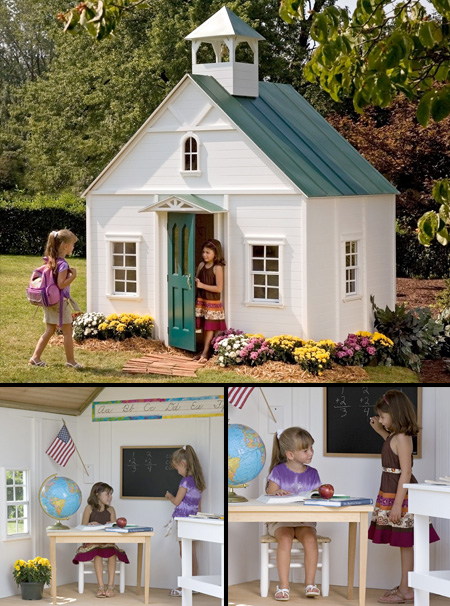 Luxury Playhouse
Decorated with grand piano that you can play and beautiful dining set.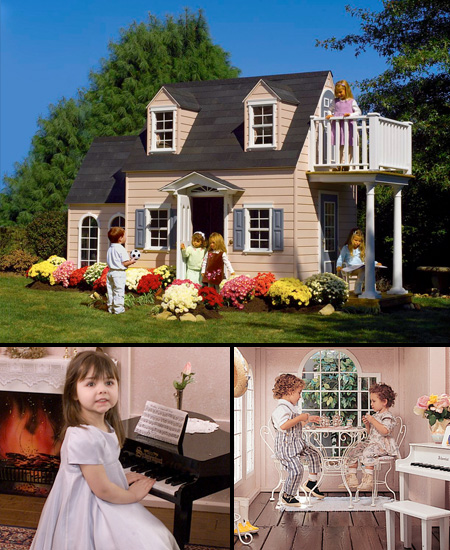 For more inspiration, check out: 12 Unusual and Creative Tree Houses