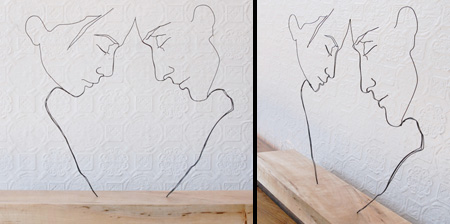 Gavin Worth makes beautiful and elegant sculptures out of black steel wire.
By bending wire into freestanding line drawings, the artist creates unique sculptures that engage viewers by involving them in subtle changes:

– When the light in the room shifts, so does the mood of each piece.

– Soft breeze might gently move the sculpture.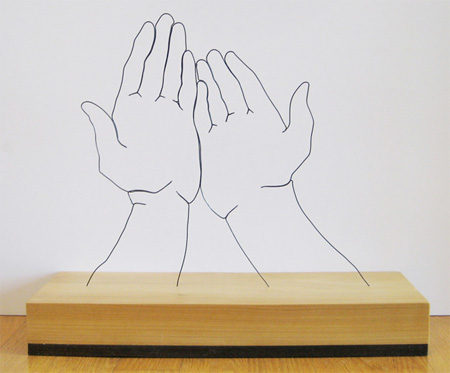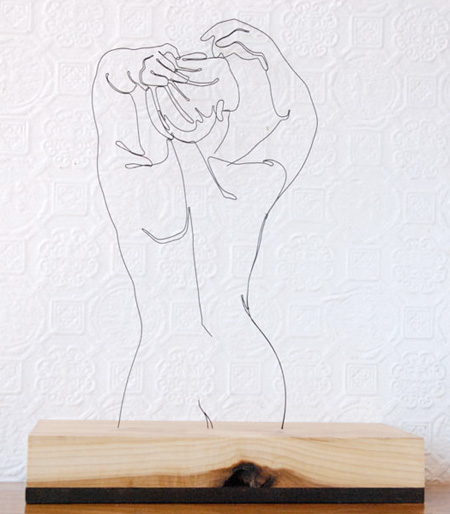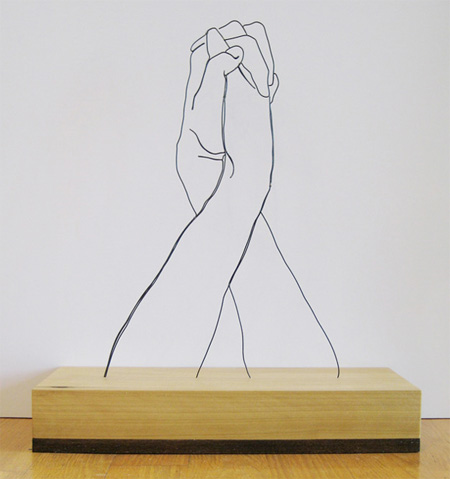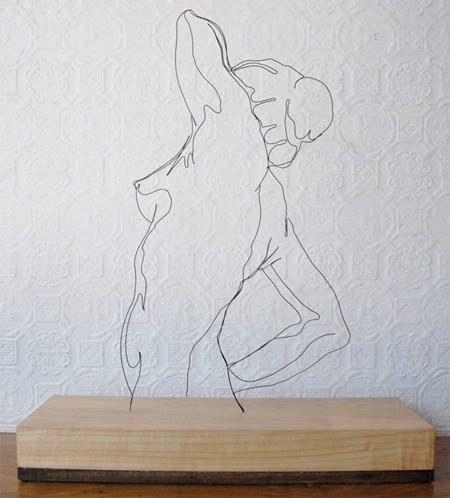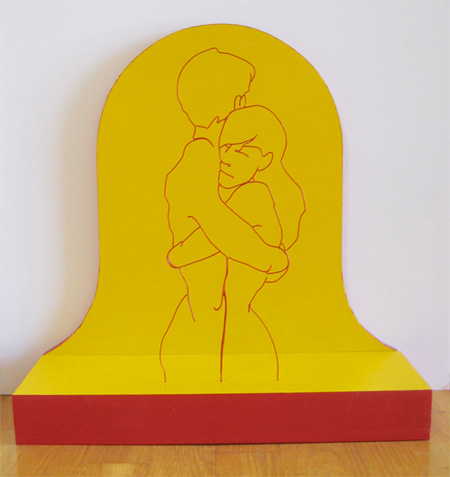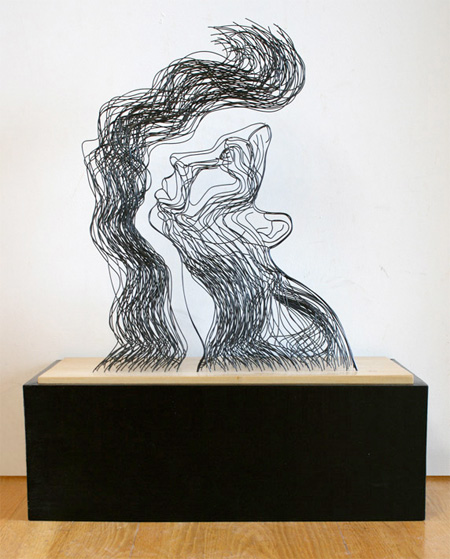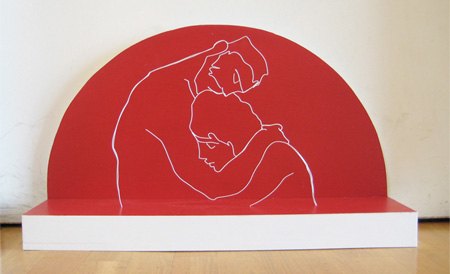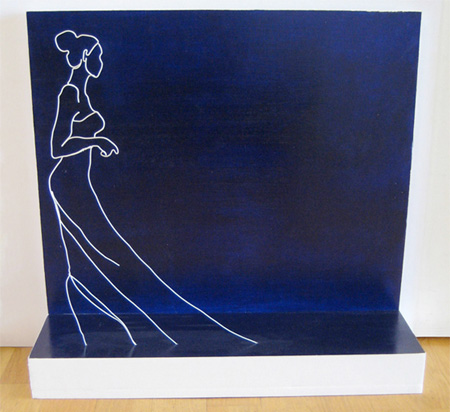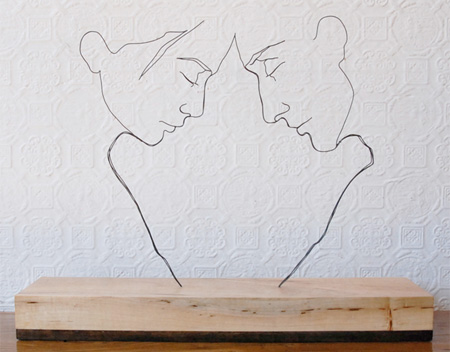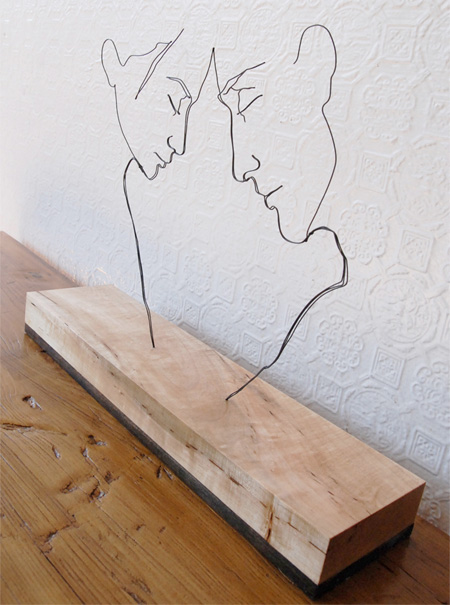 Also check out: Wireframe Nike Sneaker and more Wire Sculptures