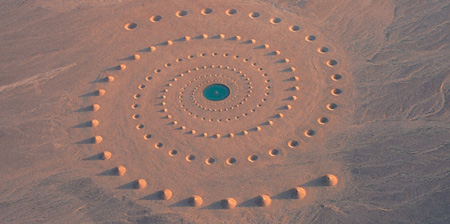 Beautiful and creative art installation constructed in the Sahara desert near the Red Sea in El Gouna, Egypt.
"Desert Breath" is a collaborative large scale project created by D.A.ST. art team (Danae Stratou, Alexandra Stratou, Stella Constantinides).

Construction began in June 1995 and was completed in March 1997.

Breathtaking spiral artwork leads to refreshing water. Oasis in the desert.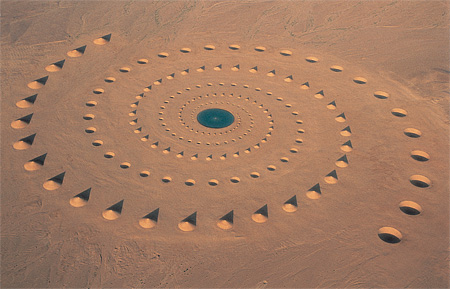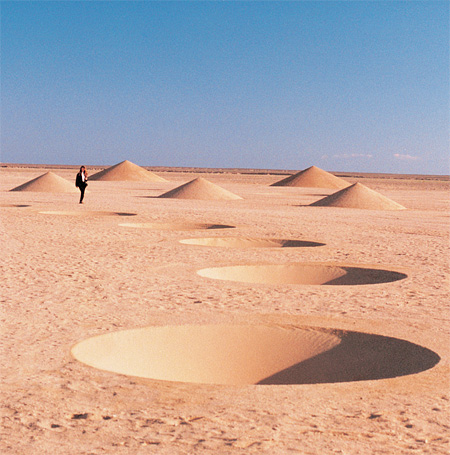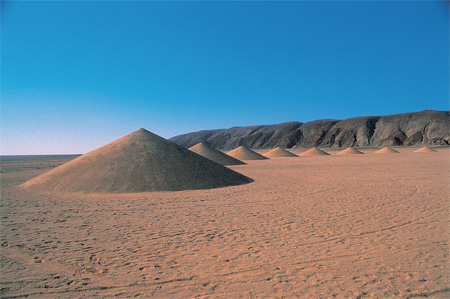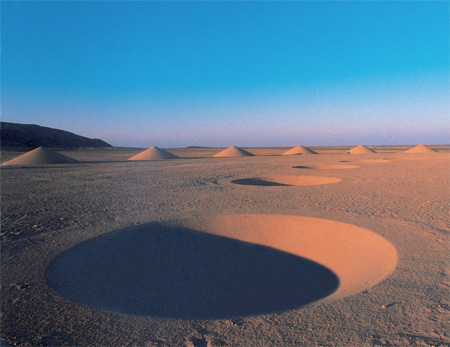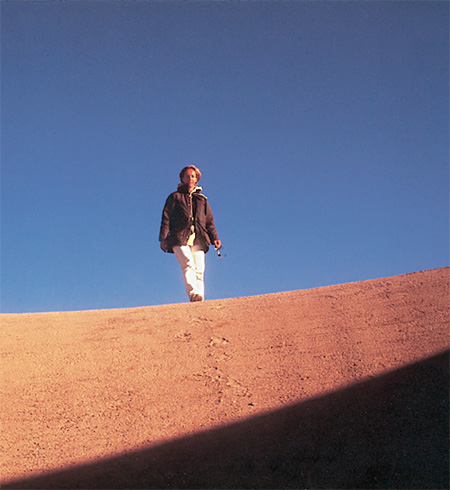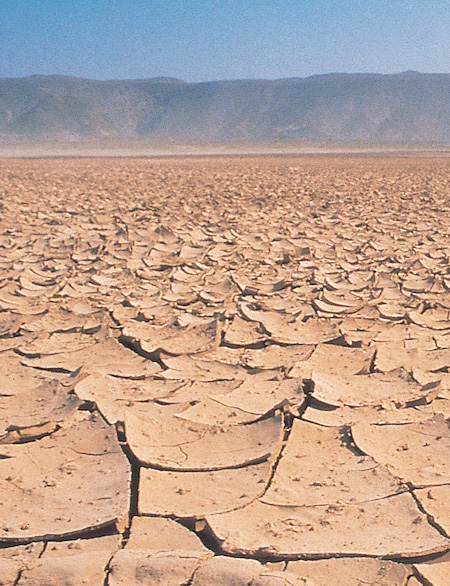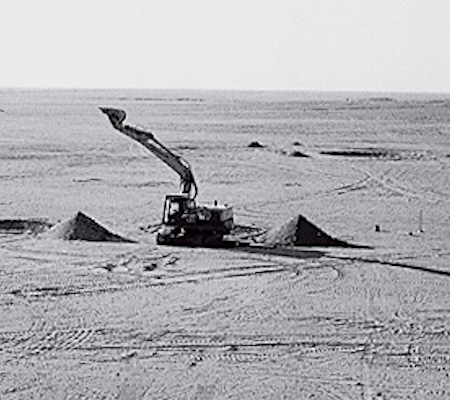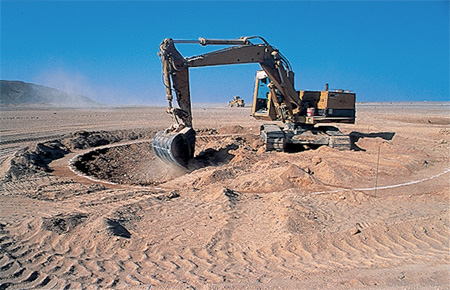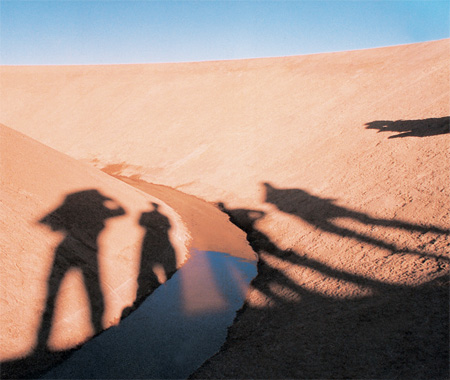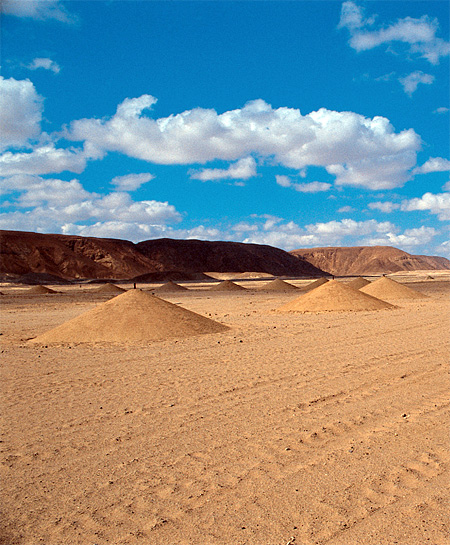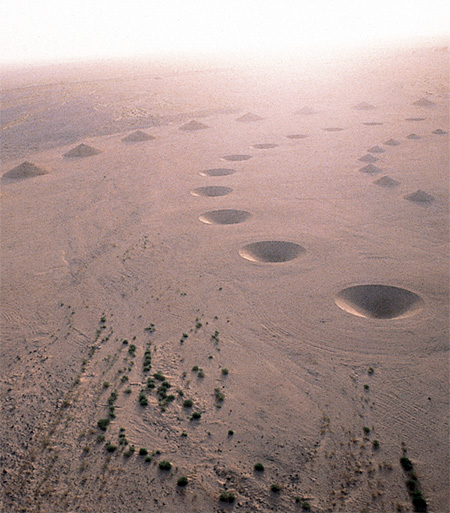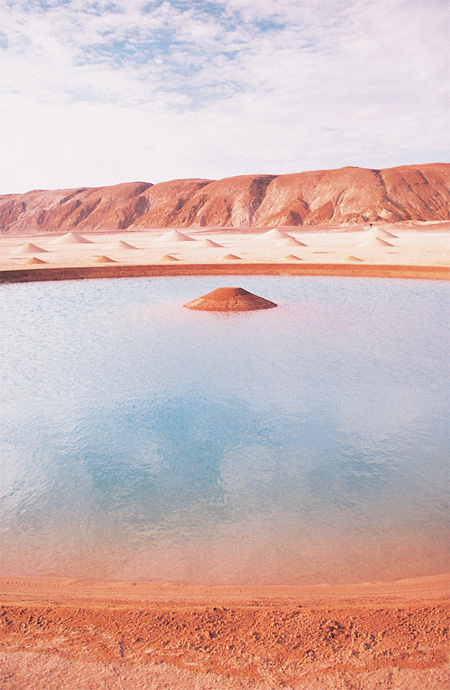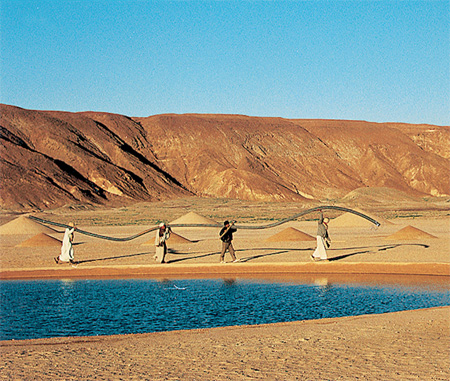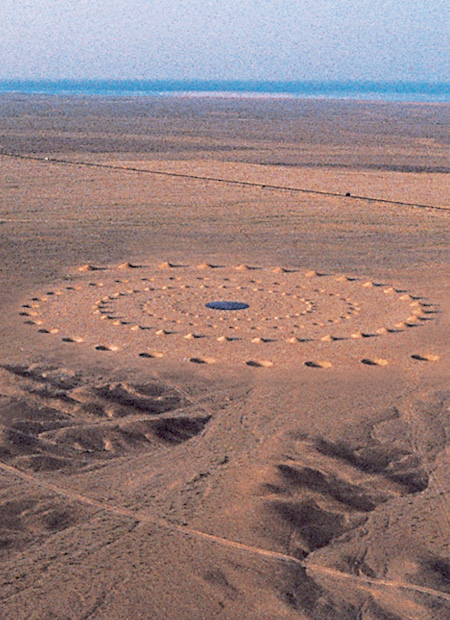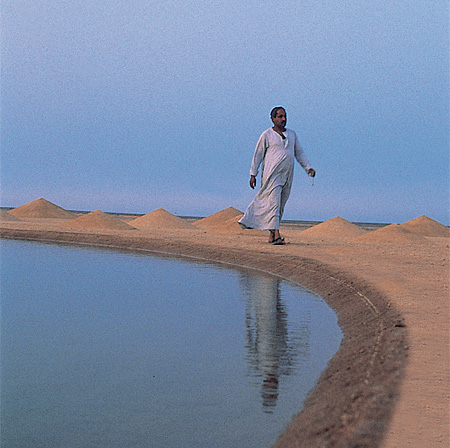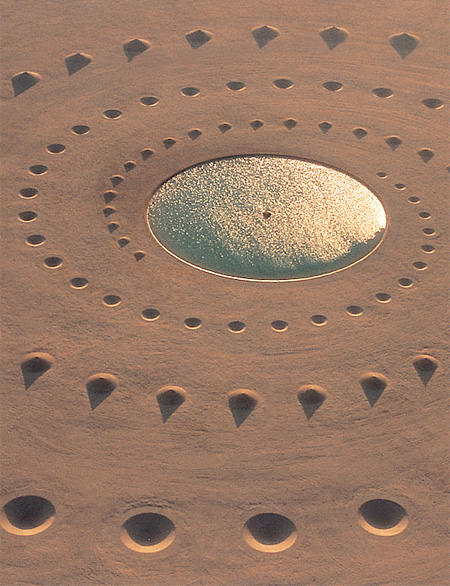 Also check out: Desert Stadium and Abandoned Houses in the Desert